Amazon Will Pay Shoppers $10 USD To Register Their Palm Prints As Biometric Data
Thousands of users have already signed up.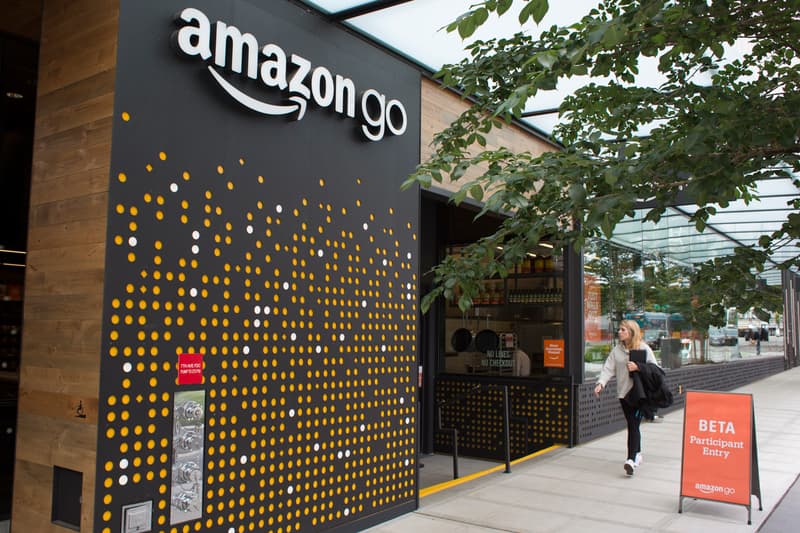 Amazon is offering $10 USD in promotional credit to shoppers who register their palm prints in its checkout-free stores and link it to their Amazon account.
Amazon says it first introduced its biometric palm scanners, called Amazon One, in September as an easy method of paying for products in-store. As of February, the scanners had been implemented in some of its Whole Foods and Amazon Go stores in Seattle and are now available in 50 locations across the United States. In addition, the company says that thousands of customers have already signed up for the service.
On its website, Amazon explained that the palm scanning hardware utilizes "proprietary imaging and computer vision algorithms" to capture the palm's "distinct features on and below the surface, many that are indiscernible to the human eye or a standard camera." The data is stored in the cloud indefinitely, unless a shopper doesn't use an Amazon One for two years or deletes it once there are no outstanding transactions.
Some experts have expressed concerns about the privacy and security of widespread biometric data use, particularly from big tech companies like Amazon.
The executive director of the Surveillance Technology Oversight Project, Albert Fox Cahn, told TechCrunch, who first spotted the Amazon One promotion, that biometric data is "one of the only ways that companies and governments can track us permanently" since a person can change their name, for example, but not their palm print.
In 2018, the company reportedly licensed its facial recognition technology to the U.S. government and other law enforcement bodies.
On August 2, Amazon was hit with a record-breaking fine of $888 million USD by data privacy regulators in the European Union for allegedly violating its data privacy network.
In other tech news, Twitter partnered with the Associated Press and Reuters in its continuous efforts to fight against misinformation.