Jack Harlow Recruits Pooh Shiesty for New Track "SUVs (Black on Black)"
Marking the first collaboration between the two rappers.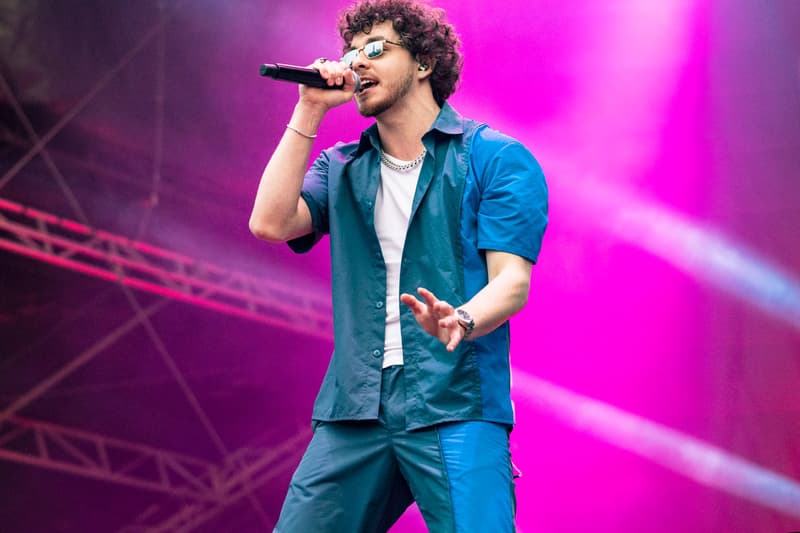 Rap music's unexpected rising star Jack Harlow has teamed up with Memphis rapper Pooh Shiesty for a new track. Titled "SUVs (Black on Black), the song marks the first collaboration between the two rappers.
The artists' impeccable, yet flexible flows are showcased as they go back and forth rapping about status and the success they have amassed thus far. Specifically, the song illustrates where both artists started and how they are now in a position to call the shots. "Lotta people back at home, they tryna make it out the dirt/Don't stop pushin', used to catch Z's on the couch cushions'/Now I call the shots like I'm John Wooden (John Wooden)/In the kitchen with my jewelry in the pot cookin'/Walkin' through the mall, and they can't stop lookin' (I ain't lyin')."
Recently, Harlow joined Lil Nas X for "Industry Baby," which was produced by Kanye West. The music video debuted at number one on the Global Youtube Music Videos chart. Harlow has kept busy as he performed at Lollapalooza this past weekend for the first time. The Grammy-nominated rapper is also set to begin his The Crème De La Crème Tour next month. The 22-date North American tour begins on September 8 in Orlando, Florida, and concludes on November 19 in Indianapolis, Indiana.
Check out "SUVs (Black on Black)" below, which is also available now on all streaming platforms.
In related news, Nas just released the tracklist for his upcoming album featuring Lauryn Hill, Eminem and more.