DeMar DeRozan Joins Chicago Bulls on Three-Year $85 Million USD Deal
Ending his three-year run with the San Antonio Spurs.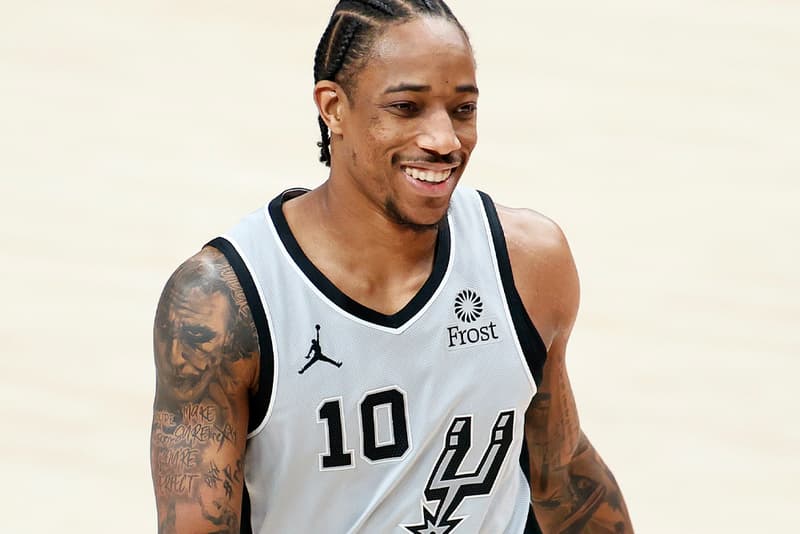 The Chicago Bulls have landed veteran NBA forward, DeMar DeRozan for the Windy City. The agreement was an unprecedented move, surprising many with the decision. DeRozan spent the last three seasons as a key player for the San Antonio Spurs but appears that the player is ready to take his talents to join a younger team and potential championship contender.
DeRozan originally appeared to be making the big move to Los Angeles, but the Chicago Bulls have made a last-second move to snatch up the player who will now be joining Lonzo Ball, Alex Caruso, Zack Lavine and Nikola Vucevic.
The Athletic reports that the Chicago Bulls have finalized a sign-and-trade deal with the San Antonio Spurs which saw them acquire DeRozan for Thaddeus Young. The deal sees DeRozan sign a 3-year $85 million USD deal, a pay cut to join the Windy City. It has been widely known that DeRozan is chasing a championship title and with the pay cut, DeRozan is seemingly showing that he is willing to even do so in order to get one step closer to the trophy.
It remains to be seen if the Bulls will reach the Finals with DeRozan but the team is looking stacked, with its chances only increasing with the addition of the veteran player. DeRozan averaged at least 20 points, 3.5 assists and 3.9 rebounds in eight consecutive seasons.
DeRozan's $85M deal is fully guaranteed, sources said. https://t.co/cI4jN04fUA

— Shams Charania (@ShamsCharania) August 3, 2021
In other NBA trade deals, Chris Paul has agreed to a four-year $120 million USD contract with the Phoenix Suns.