Best New Tracks: Nas, Jorja Smith, The Weeknd and More
10 projects to dive into this weekend.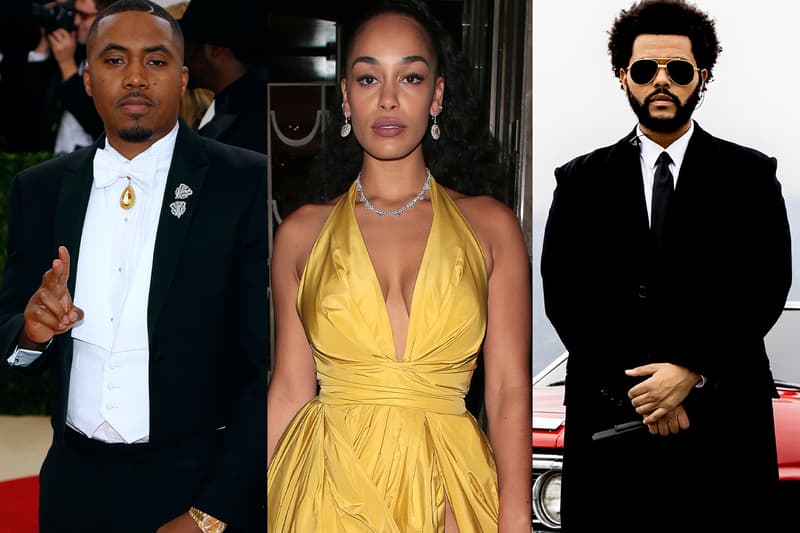 As the week in music comes to a close, HYPEBEAST has rounded up the 10 best projects for the latest installment of Best New Tracks.
This week's list is led by Nas with his full-length record King's Disease II and brand new singles from The Weeknd and Jorja Smith, releasing "Take My Breath" and "All Of It" respectively. Also joining the selection are sir Was, TDE's Zacari, black midi, Yeek, Skiifall, Doechii and TOBi.
Nas - King's Disease II
Nas has followed up his GRAMMY-winning 2020 record King's Disease with the aptly-titled King's Disease II. The 15-track project arrives just under a year after its predecessor and is executive produced by the rapper and Hit-Boy. Guest appearances include Eminem and EPMD on "EPMD 2," A Boogie Wit Da Hoodie and YG on "YKTV," Ms. Lauryn Hill on "Nobody," Charlie Wilson on "No Phony Love," BLXST on "Brunch On Sundays" and Hit-Boy on "Composure."
Listen: Spotify | Apple Music
The Weeknd – "Take My Breath"
The Weeknd is kicking off a brand new era with the release of "Take My Breath," a fresh single following his After Hours album. The accompanying visual (which arrives with an epilepsy warning) spotlights the fusion of his previous sound and disco influences, offering a first listen at his upcoming album.
Listen: Spotify | Apple Music
Jorja Smith – "All Of This"
Jorja Smith teamed up with GRAMMY-nominated producer and DJ Guilty Beatz to share the the Amapiano-inspired cut, "All Of This." Of the single, she said, "I met [Guilty] when I went over to Port Antonio in Jamaica for a writing camp in 2019. He's so wonderful to work with and when we initially started the song, it was more a fall to the floor type beat. He's shared Amapiano playlists with me before and then during the first lockdown in 2020, he sent me a version of the song like it is now. We then finished writing the song remotely, exchanging messages over WhatsApp with his girlfriend Abby who is also a writer." Smith added, "It's all about someone who doesn't deserve you and thinking wow, you really had all of my once, ew."
Listen: Spotify | Apple Music
Zacari x Isaiah Rashad x Buddy – "Rainy Day"
Zacari joined forces with fellow TDE artist Isaiah Rashad and Zoink Gang's Buddy for the new single, "Rainy Day." This marks the artist's first release in over a year, following "Edamame" and "This Woman's Work" which were both released as part of Top Dawg Entertainment's Fan Appreciate Week in April 2020.
Listen: Spotify | Apple Music
black midi – "Cruising"
black midi is following up their May 2021 record Cavalcade with the wide release of the single "Cruising," which was previously only available as a bonus track on the Japanese CD release. Recorded with John Spud Murphy, the cut is taken from the same sessions as their sophomore album and arrives just two months before the group goes on tour in September.
Listen: Spotify | Apple Music
sir Was – "I Wanna Feel Like That"
Swedish producer and multi-instrumentalist Joel Wästberg, best known as sir Was, delivered his brand new single "I Wanna Feel Like That." Set to appear on his forthcoming and self-produced album Let The Morning Come, he said of the track, "'I Wanna Feel Like That' is about how to visualize this desire to be an updated version of your own self. The only way I could think was to compare myself to an imagined self. My longtime friend Tobias Sondén, an actor and to me, a physical genius, came to mind. He moves in a lovely way and he would represent the "ultimate" version of myself. And to add more to the mix, my brother, Nils Wästberg contributed another aspect and finally, there was Fredrik Wallin (Little Dragon), a tall and completely different type of physique. Together with my buddy and cinematographer, Damien Priest, we went out and made the video. Anything to be and feel like that!"
Listen: Spotify | Apple Music
TOBi x Mick Jenkins – "Off The Drugs"
Juno Award winning artist TOBi and Mick Jenkins teamed up to deliver an accompanying music video for their collaborative cut "Off The Drug," which was directed by Nick Cinelli for Studio Linguini and filmed in Los Angeles. "It was dope to have Mick in the video. I think it's good to see two artists who usually tackle serious topics and having fun on a record and in the video," TOBi said in a statement. Visually, it's fun and a form of escapism but the substance is still there. That's the energy I'm on."
Listen: Spotify | Apple Music
Skiifall - WOIIYOIE TAPES Vol. 1
Rising Monteral-based, St. Vincent-born artist Skiifall dropped off his latest three-track mixtape, WOIIYOIE TAPES Vol. 1. The project arrives just shortly after the single "Bentayga Dust" and features production from Yamasoto, Freakey!, DoomX and Jay Century, and is sure to attract even more listeners in the realms of Virgil Abloh, Jorja Smith, Kenny Beats, Benji B and OVO's Oliver El-Khatib.
Listen: Spotify | Apple Music
Doechii – "Girls"
After making an appearance on Isaiah Rashad's The House Is Burning, Doechii delivered an accompanying music video for her 2018 single "Girls." Directed by Oyinda and produced by Those Black Bitches, the visual is a celebration of women for women. "Thank you to my amazing crew, director and management," she wrote on Instagram. "I always wanted the video for GIRLS to be special and it exceeded my expectations. I love you guys, thank you for supporting my journey! Enjoy!"
Listen: Spotify | Apple Music
Yeek – "Lumbago"
Yeek is celebrating community and family for the visual of his Valencia track, "Lumbago." The Filipino-American singer can be seen wearing a traditional Filipino Barong, stating on Instagram, "Lumbago is a song about family, home, & building a sense of community from those things. Maybe you find family through your friends or home through traveling.. Whatever it may be that defines those things for you. This is about that."
Listen: Spotify | Apple Music