The Pagani Huayra BC Pacchetto Tempesta Has Six Exhausts
As well as a green carbon fiber body and a twin-turbo V12 that produces 827 HP.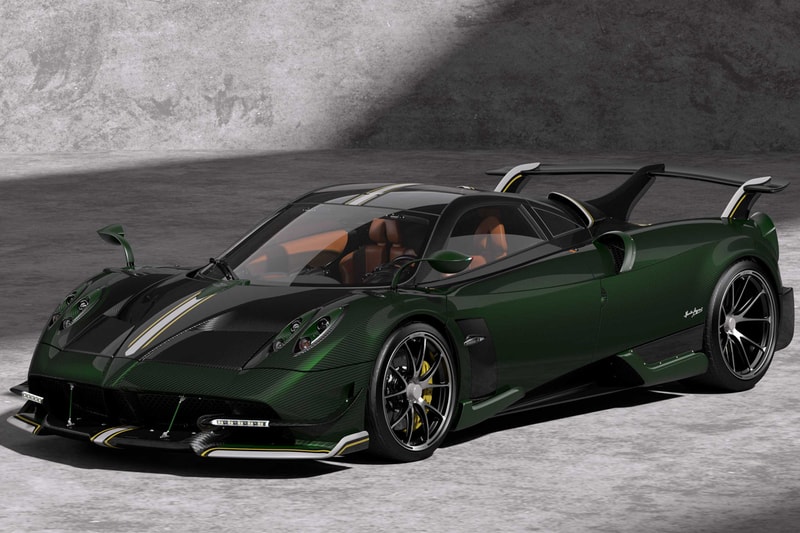 1 of 3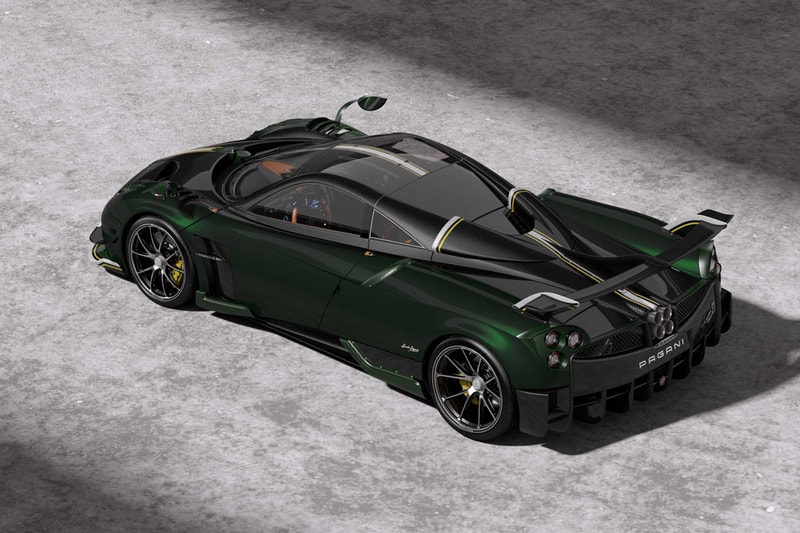 2 of 3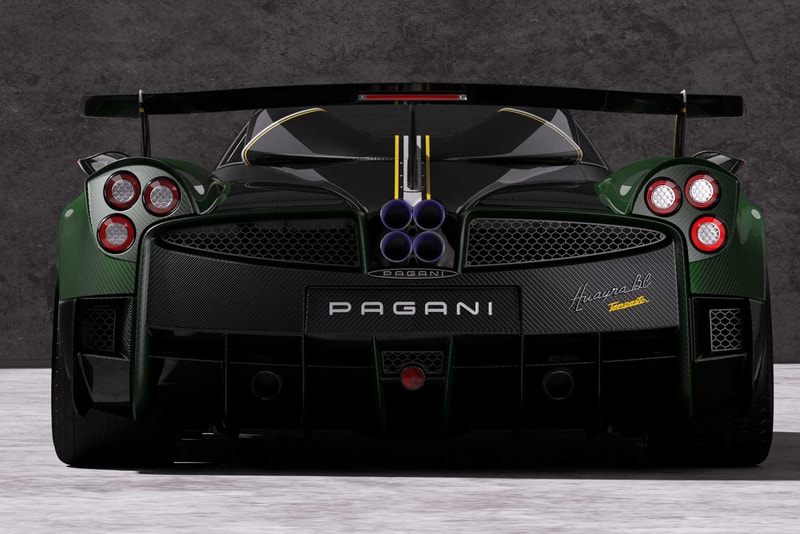 3 of 3
Pagani has unveiled the Huarya BC Pacchetto Tempesta — or simply put, a super-limited, more powerful, and somehow more stunning-looking iteration of the Huarya.
The new Huarya BC Pacchetto Tempesta celebrates ten years of the Huarya's existence, and is fitted with "state-of-the-art technical and artisan solutions" that have been designed to keep Pagani's roster updated and consistently exciting. With the Pacchetto Tempesta package, the Huarya sports a beautiful full carbon fiber body in a dark green hue that's contrasted with dark grey running down the middle of the car, starting from the carbon frunk to the glass-covered cockpit to the carbon fiber engine cover.
As for the engine, Pagani has upgraded the twin-turbo V12 to produce 827 HP and 811 lb-ft. of torque, which coupled with an updated suspension, not only makes this arguably the best road-going Huarya to date, but also one of the fastest. While technical specifications have not been disclosed, a standard Huarya BC hits 62 MPH in three seconds flat and continues onto around 230 MPH — with the Pacchetto Tempesta pack, we expect these numbers to be ever so slightly elevated.
Elsewhere, new air intakes sit behind the seats on the rear pillars, a central fin has been added for a revised spoiler look, and Pagani has even added two more exhaust pipes (making for a total of six now) in the diffuser, alongside the traditional quartet in the middle of the rear end.
Lastly, Pagani has added a new "Soft" driving mode — which feels redundant in a car like this, but who are we to judge?
Pricing has not been announced, but given the Huarya BC starts from $2,550,000 USD, you can expect this to cost even more. The Pagani Huarya BC Pacchetto Tempesta can be seen above and IRL at The Quail during Monterey Car Week.
For equally exclusive cars, check out the new Porsche 911 GT2 RS Clubsport 25.