This Is Porsche's Hardcore 911 GT2 RS Clubsport 25
Built to commemorate Manthey-Racing GmbH's 25th anniversary.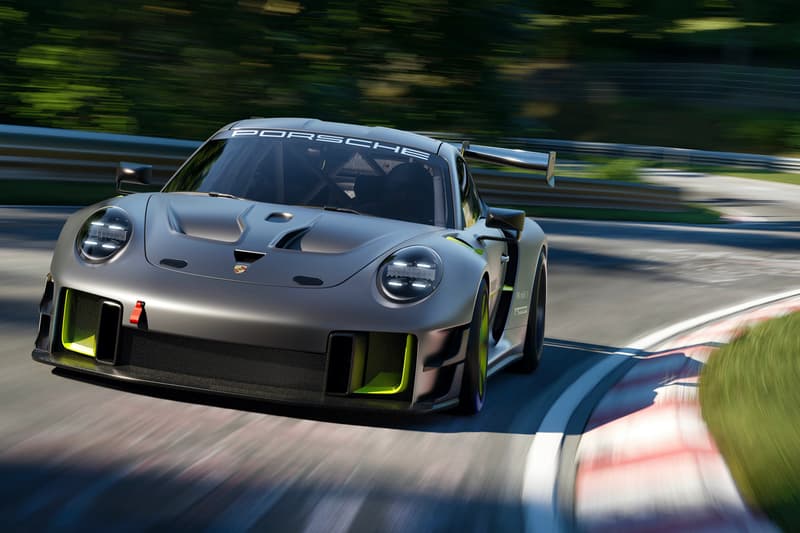 1 of 5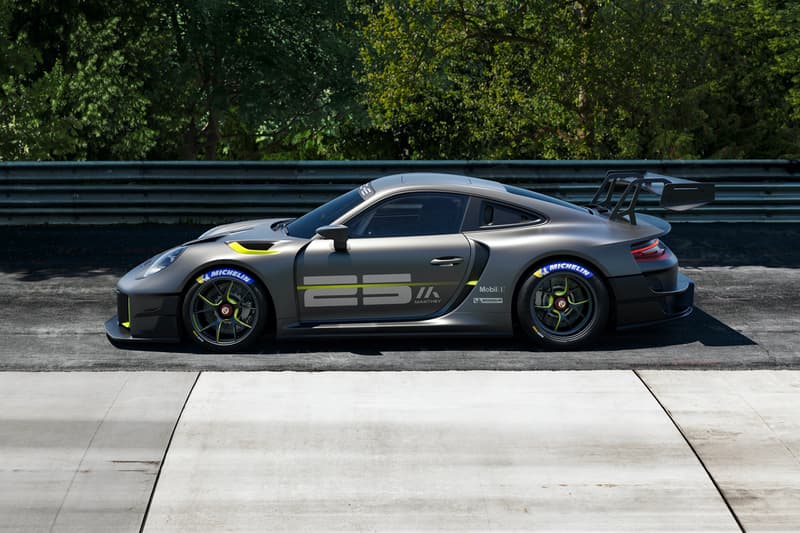 2 of 5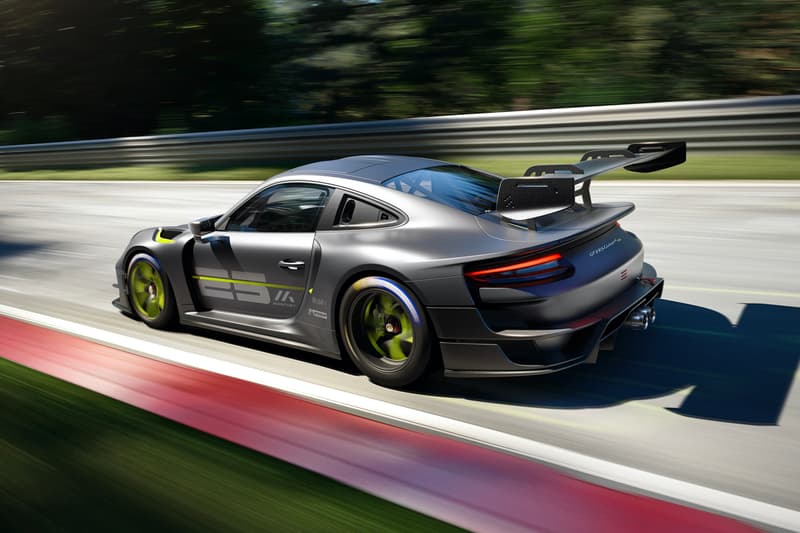 3 of 5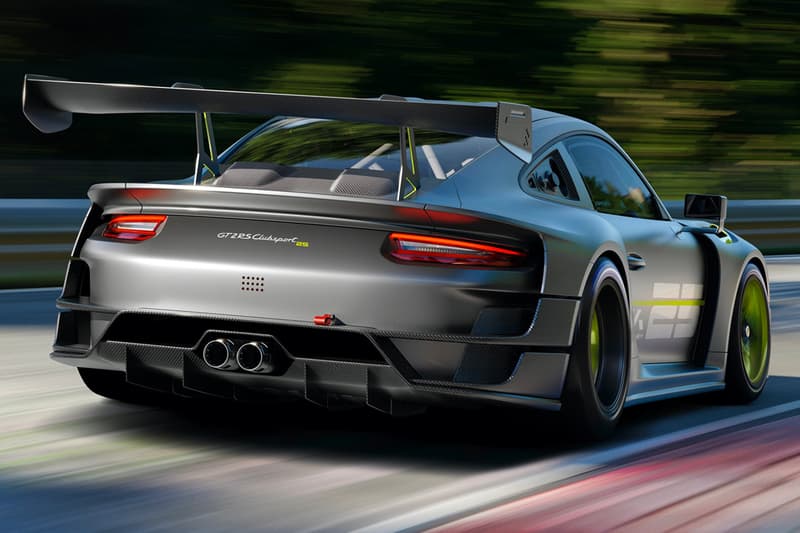 4 of 5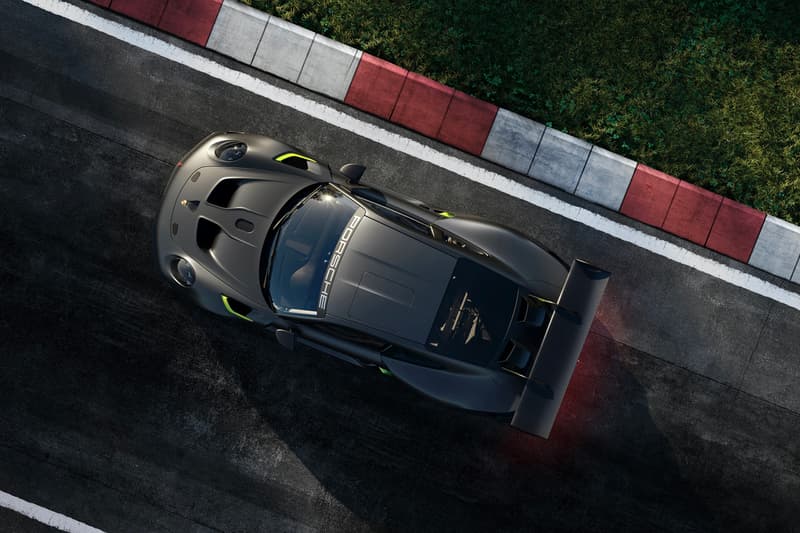 5 of 5
Is the 991-generation Porsche 911 GT2 RS not "car" enough for you? Then look no further than the German marque's latest super-limited offering: the 911 GT2 RS Clubsport 25.
Based on the 991-2RS (much like the 935 that was released back in 2018), this car is powered by a 3.8-liter flat-six twin-turbo engine producing around 700 HP, driving the rear wheels only. A seven-speed PDK gearbox is fitted as standard, and from this point onwards the 2RS similarities end.
The Clubsport 25 features technology and aerodynamics adapted from Porsche cars new and from the future, while its overall design is actually inspired by the Manthey-Racing GmbH team's 911 GT3 R, which sports a unique "Grello" livery that was given its name because of the green and yellow hues it wears. With this in mind, the Clubsport 25 celebrates Manthey's 25th anniversary and subsequently sports its own "Grello"-inspired livery laid atop matte grey paint.
Additionally, this car features components such as a centrally-positioned radiator — which might sound rather mundane, but in true Porsche form, there's actually much more to it. By having it positioned as it is, it not only resembles the 911 GT3 R but also optimizes airflow to the engine, thus making the engine perform better overall. An aero kit improves downforce, while a closed underbody will help reduce front-end lift, as will the huge rear wing (which features a swan neck look like the new 911 GT3).
Nods to the new 911 GT3 can be seen on the redesigned carbon fiber front hood, and like the 935, vents from the front fenders to the rear of the car help funnel hot air in and out of the bodywork for better cooling and aerodynamics. Front headlights are adapted versions of the ones seen on the Le Mans-winning 911 RSR, the interior roll cage is a reworked piece from the 911 GT2 RS Clubsport, and much more can be seen all around that will remind you of a Porsche you may have seen before.
Despite borrowing and tweaking old parts, the 911 GT2 RS Clubsport 25 is a proper masterpiece. Limited to just 30 units, this machine is built specifically for racing and track days. Matthias Scholz, Director GT Racing Cars, explains the car in more depth: "Porsche Motorsport and Manthey have won many races and championships since the team was founded 25 years ago — for example seven times the 24 hours at the Nürburging. Since 2013 the two companies have been closely affiliated. With the unique special edition 911 GT2 RS Clubsport 25, this successful partnership has moved to the next level… The 911 GT2 RS Clubsport 25 benefits from the motor racing experience that Manthey and Porsche Motorsport have gained around the world. It is the perfect circuit racing car for ambitious private drivers, and it's an impressive example of engineering skill."
No word has been said yet on price or how to get your hands on one, but we expect they'll be offered to very special friends of Porsche. Take a closer look at the 911 GT2 RS Clubsport 25 above.
Elsewhere in the automotive world, Morgan Motors has built a very Mad Max-like CX-T all-terrain car.