'The Simpsons' Cookbook Teaches Fans How To Make Flaming Moe Cocktails and Krusty Burgers
'The Unofficial Simpsons Cookbook' brings forward decades of some of the cartoon's most iconic delicacies.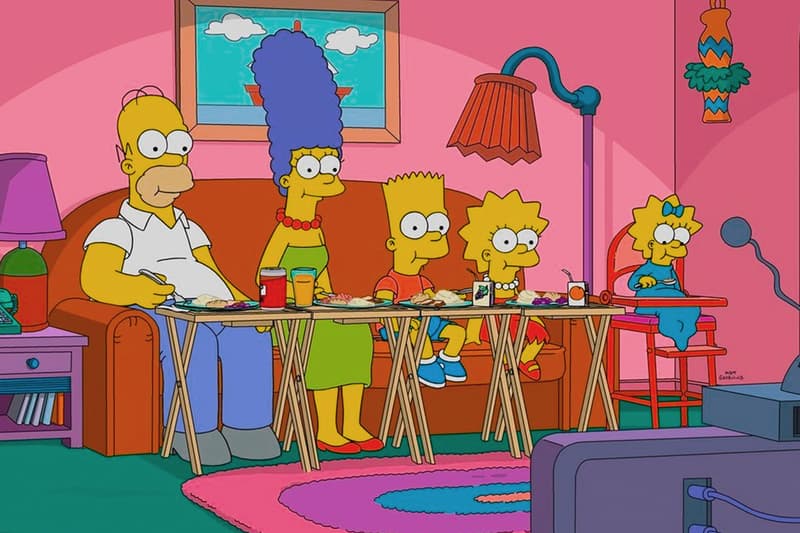 Laurel Randolph has released a new unofficial cookbook that brings together some of the The Simpsons favorite delicacies to life.
Since the show's introduction in 1987, The Simpsons have cooked up a slew of its own memorable food brands and items including Marge's Happy Cracker Snack Platter, Krusty Burgers, Apu's Squishees from the Kwik-E-Mart and even Chief Wiggum's Chili. Randolph has compiled a list of the most classic delicacies from the cartoon family and is hoping to teach fans how to recreate some of its most iconic treats. Thanks to Homer Simpson's neverending appetite, fans have truly a long list of time-honored dishes that transport them straight to Marge's kitchen in a matter of moments.
The book features recipes that pertain to each character's most iconic meals including Bart's America Balls and Lisa's Chocolate-Cherry Experiment. Furthermore, fans will be able to get the full run-down on how to make the legendary Forbidden Doughnuts, Hot fudge Sundaes with Tequila Ice Cream and Flanders' Planter's Punch. On the topic of alcohol, the recipe book does not neglect the Flaming Moe cocktail, introduced in the third season. The drink includes vodka, cranberry juice, lime juice and rum. Fans are also given the instructions to make Squishees which would require the use of a blender or ice cream maker for a simple recipe that combines a drink mix of anyone's choice with cold water and sugar.
With over 70 recipes, The Unofficial Simpsons Cookbook will be officially released on September 16 for $21.99 USD. For more information, check it out online at Simon & Schuster.
It's real!! ? With foreword by @thatbilloakley Out August 3rd, available for preorder now https://t.co/ZAElQ29ZPt#TheSimpsons pic.twitter.com/UwSUwlU89P

— Laurel Randolph (@laurelrandy) July 14, 2021
In other F&B news, Marble Slab Creamery unveiled its newest Hot Cheetos ice cream.