Hot Toys Re-Creates Luke Skywalker's Dark Trooper-Slaying Scene From 'The Mandalorian'
Complete with Baby Yoda himself.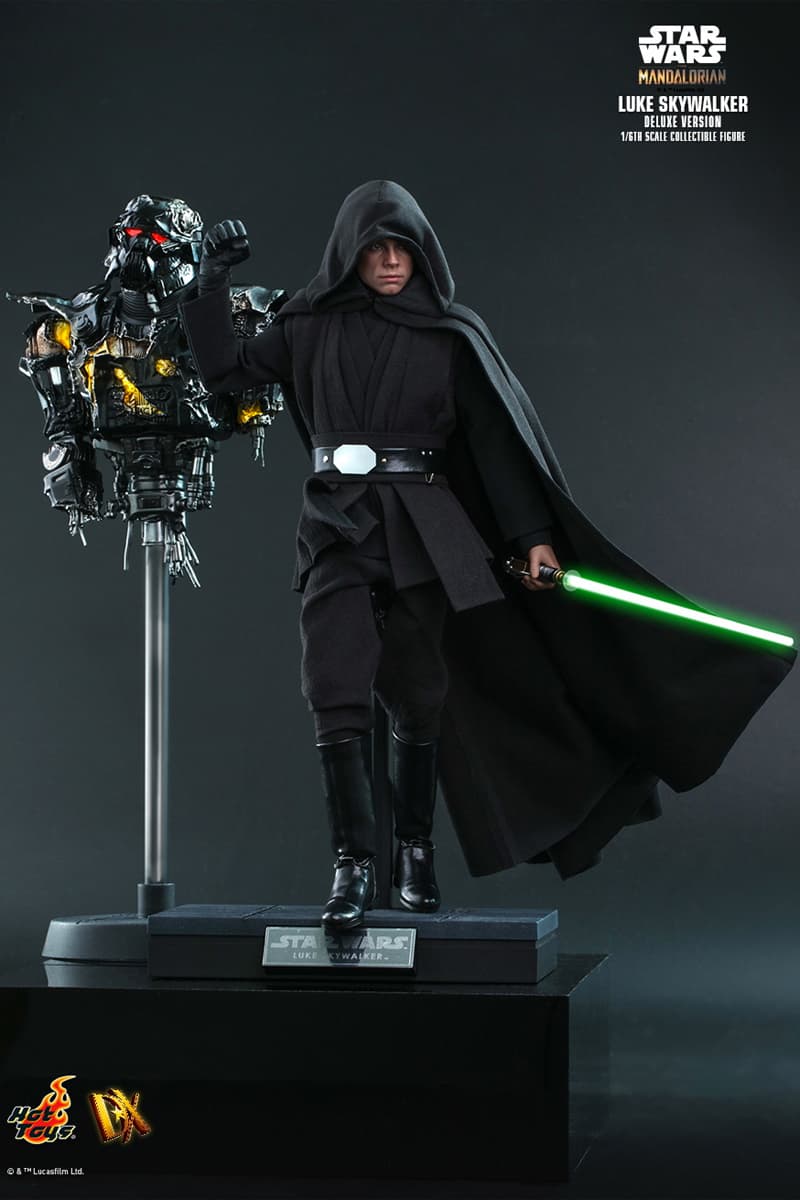 1 of 5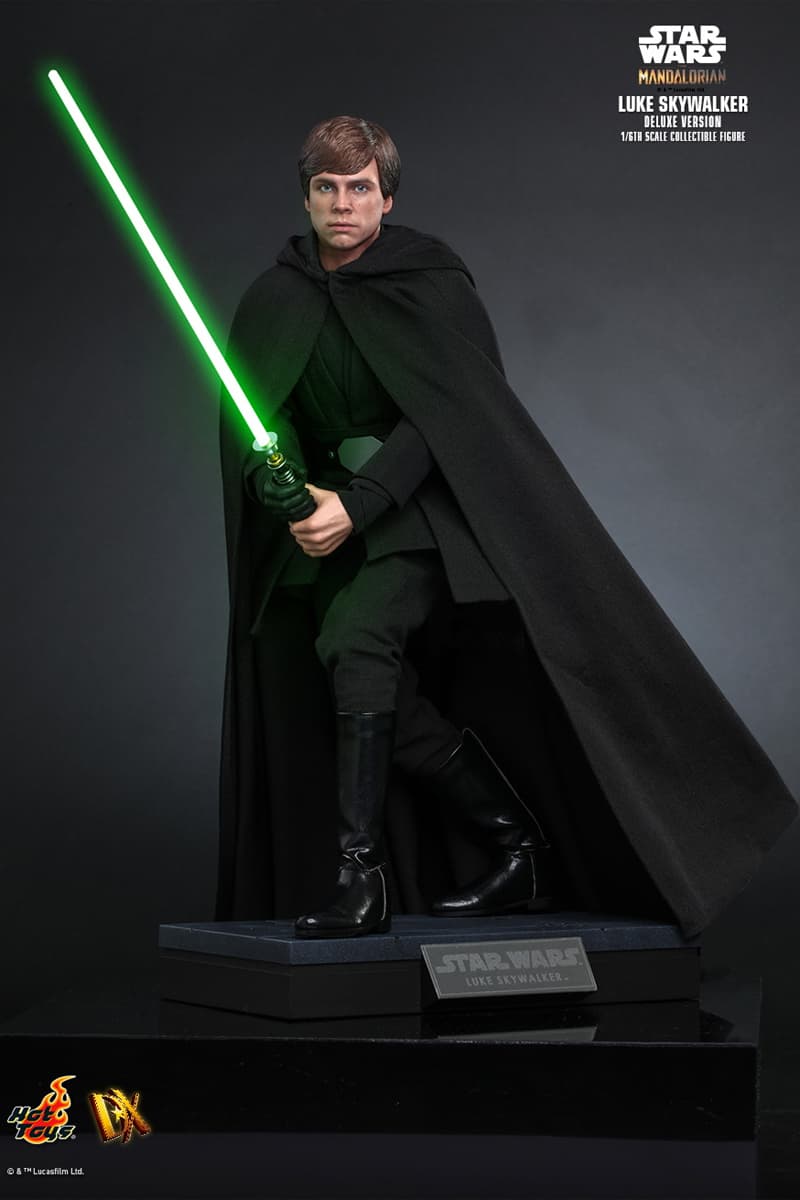 2 of 5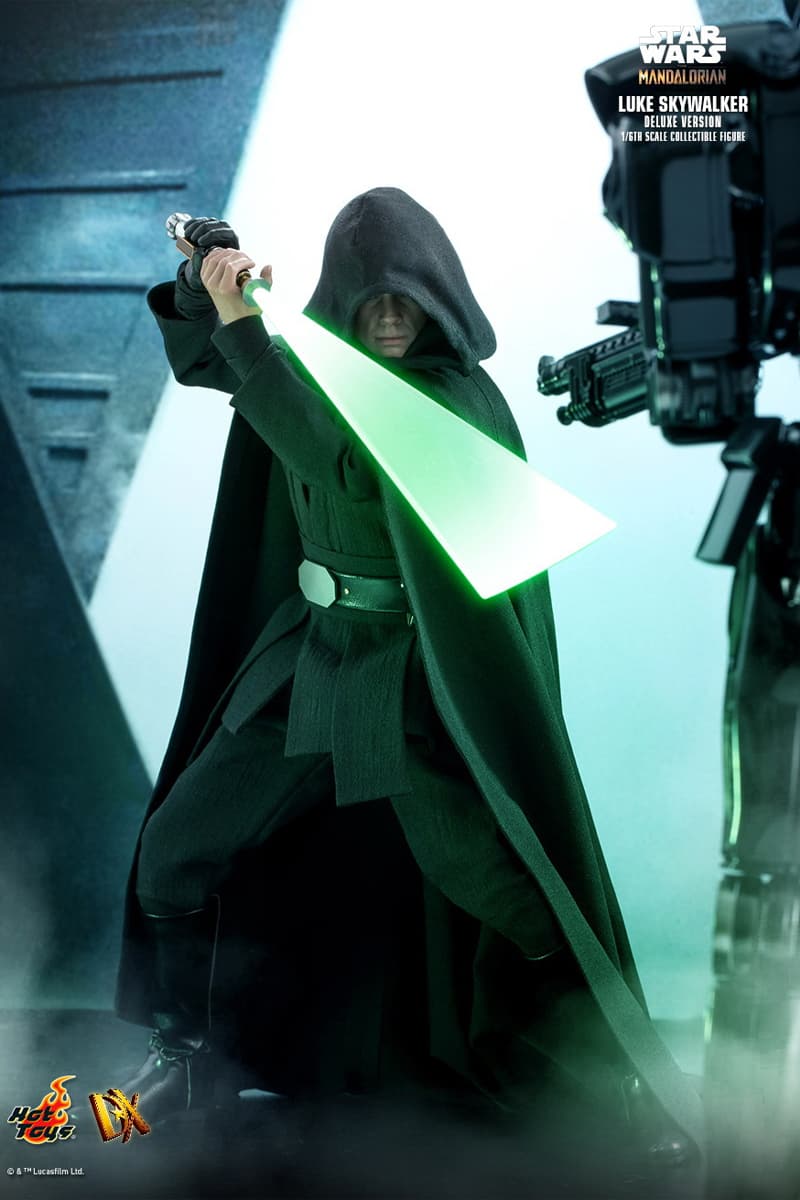 3 of 5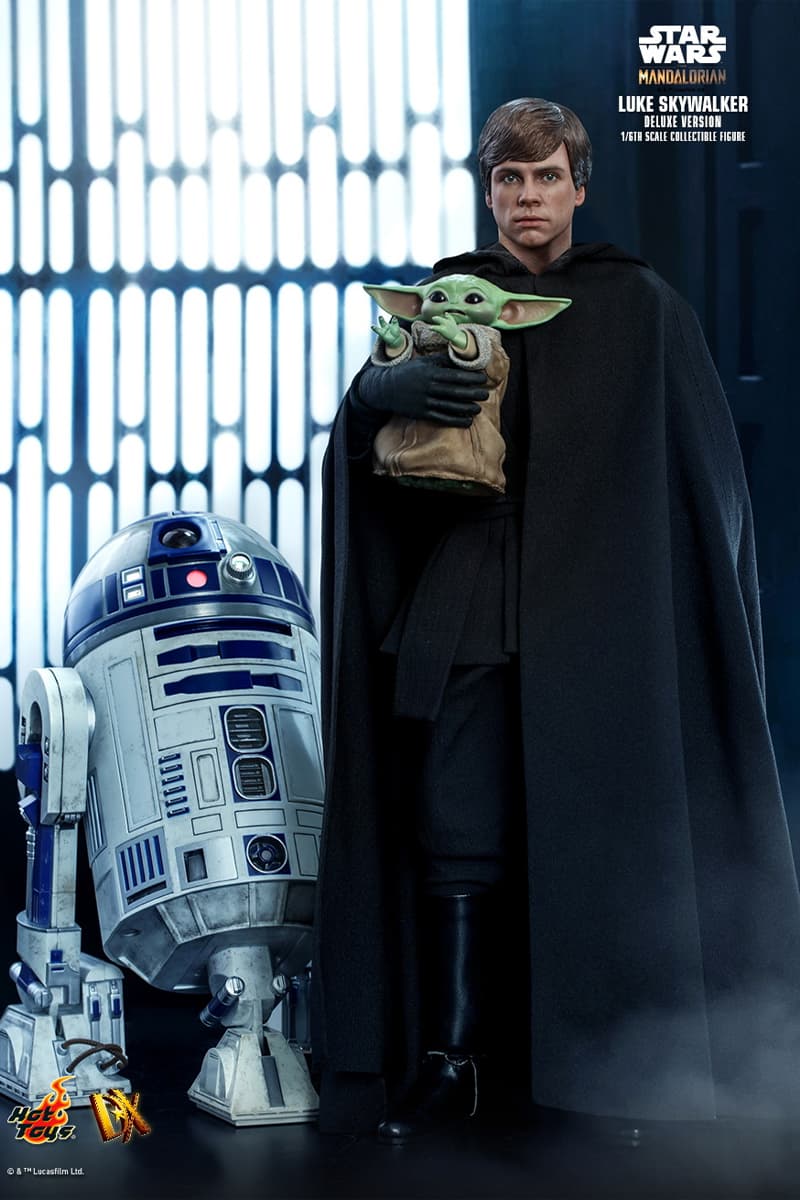 4 of 5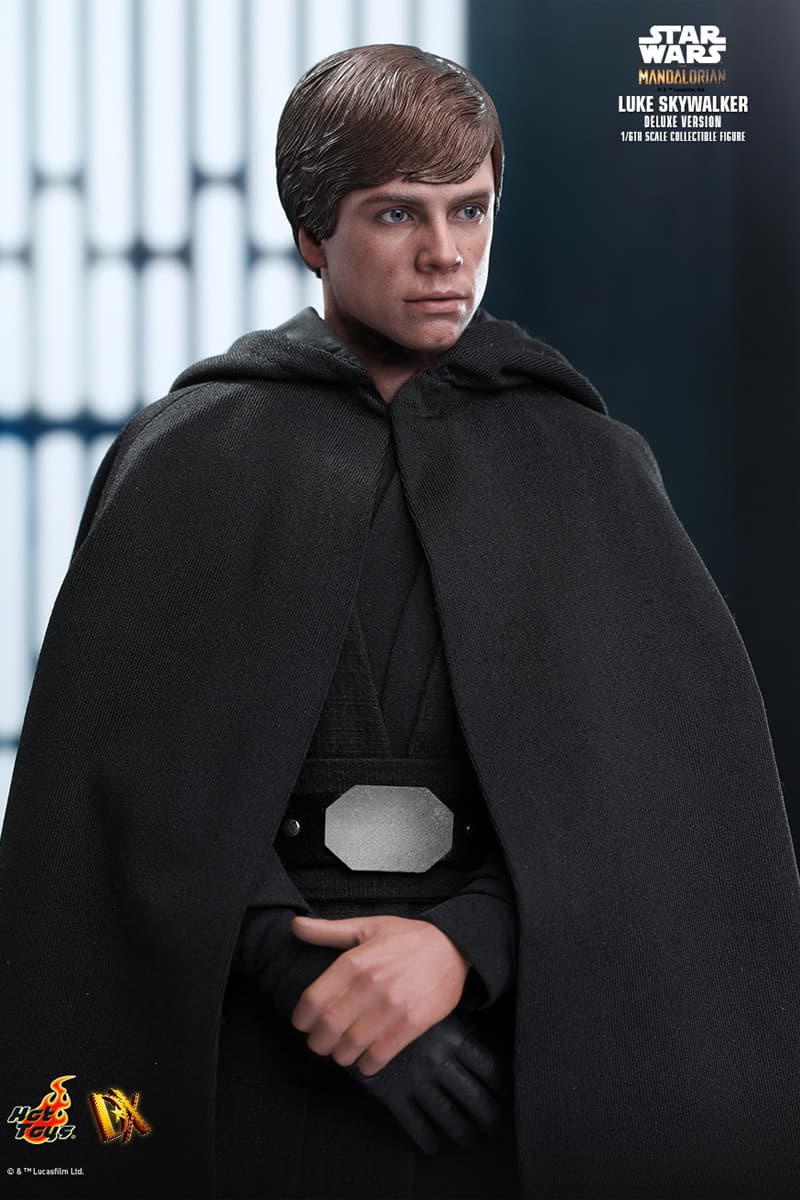 5 of 5
Fans of The Mandalorian will be delighted to learn that Hot Toys has now re-created Luke Skywalker's Dark Trooper-slaying scene from the massively popular Disney+ show.
Tapping into one of the Star Wars franchise's most powerful Jedi ever, the new 1:6 scale figure of Luke Skywalker stands roughly 28cm tall and boasts more than 30 points of articulation. Black Jedi robes and a hooded cloak accurately replicate the warrior's look from his appearance in the series, while 10 pairs of interchangeable hands offer a wide range of motion gestures for you to play with. Of course, he's also equipped with his signature green lightsaber, which Hot Toys have incorporated a battery and LED into, allowing the saber to glow when you're displaying it.
Jedi aside, the deluxe set includes Baby Yoda himself in his signature brown gown as well as a crushed Dark Trooper from Luke's phenomenal use of the force while he fought his way onto the bridge to save Grogu. There's also a holoprojector, a hologram of Moff Gideon's light cruiser and a custom backdrop to round out the premium pack.
For the Star Wars fans out there, the 1:6 The Mandalorian version of Luke Skywalker and Baby Yoda is now available for pre-order over on Sideshow Collectibles for $330 USD.
In other Hot Toys news, the premium toy company has unveiled two new Cyborg and Batman figures from Justice League: The Snyder Cut and Arkham Origins.