Phoenix Suns Head to NBA Finals for the First Time in Almost 30 Years
Clinching a 4-2 series win against the Los Angeles Clippers in the Western Conference Finals.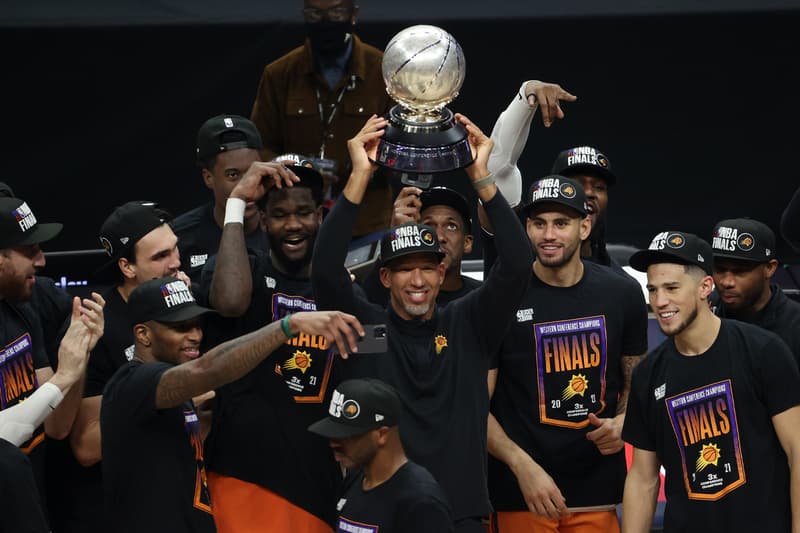 In a stunning series-clinching Game 6 victory against the Los Angeles Clippers, Phoenix Suns are heading to their first NBA finals since 1993. This also marks the first time Suns veteran Chris Paul heads to the finals, who scored 41 points in the final game of the series.
After missing the playoffs for 10 consecutive seasons, the CP3 and Devin Booker-led Suns ended the Western Conference Finals on a high note, beating the Los Angeles Clippers 130-103. They secured the West with a 4-2 series win and are set to face-off Atlanta Hawks or Milwaukee Bucks, who are currently tied at 2-2 in the best-of-seven Eastern Conference Finals.
Paul scored a spectacular career playoff high-tying 41 points, while Booker came in clutch with 22 points, Jae Crowder with 19 and Deandre Ayton scoring 16 points and 17 rebounds. The Suns have become just one of two teams during the shortened regular season to win 50 games, alongside Utah Jazz. Going into the WCF, Phoenix also carried the league's second-longest playoff drought into the season.
Though critics have been quick to point out that the Suns have faced short-handed opponents, such as an injured Anthony Davis and Kawhi Leonard, the Suns have proven to fight against adversity with a dominant floor leader in Paul, who missed the first two games of the semi-finals due to COVID-19 health and safety protocols. In Game 2, Devin Booker sustained a broken nose, yet the team was still able to win Game 1 and 2.
If the Suns win in the NBA finals, this would bring Phoenix its first title in franchise history. It still remains to be seen who they will go up against for the Larry O'Brien NBA Championship Trophy.
For the first time in 28 years … THE SUNS ARE NBA FINALS BOUND ? pic.twitter.com/By5me4KmCr

— ESPN (@espn) July 1, 2021
The Point God went OFF to head to his first NBA Finals ? pic.twitter.com/yhl9t4hY9G

— SportsCenter (@SportsCenter) July 1, 2021
REPRESENTING THE WEST!

? #NBAWCF presented by AT&T ? pic.twitter.com/ejkkz0LdIO

— NBA (@NBA) July 1, 2021
Book brought the trophy in to sit next to CP3 during media availability ? pic.twitter.com/IN1wGF4DFG

— ESPN (@espn) July 1, 2021
Elsewhere in the NBA, here are the top five 2021 trade rumors.