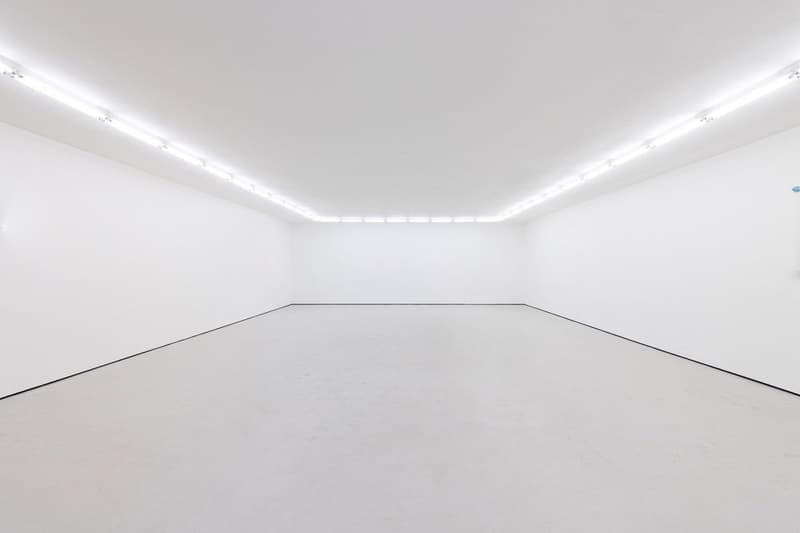 Florida Man Sues Artist Over Invisible Sculpture That Sold for $18,000 USD
"When I saw that I thought 'that's exactly my idea.'"
---
Earlier this June, an Italian artist by the name of Salvatore Garau made headlines after his "invisible sculpture" sold for $18,300 at auction. People took to their social media accounts deploring the work of art that is made of literally nothing. Others jokingly shared photos of their own invisible pieces online and some keened over why they didn't think of the concept first. A performance artist from Gainesville, Florida, however, claims that he did come up with the idea of an invisible sculpture initially.
Tom Miller is threatening to file a lawsuit against Garau, claiming that the Italian artist stole his idea and didn't credit him for it. Miller went on to express that he installed his own invisible sculpture in Gainesville's Bo Diddley Community Plaza, an outdoor event space, back in 2016. His piece was aptly titled Nothing. "When I saw that I thought 'that's exactly my idea' and ideas are important in the world, and recognition for those ideas are important. So I simply wanted that attribution so I contacted him, he dismissed it away, and then I hired an Italian attorney," said Miller to WCJB. Having added: "If you Google 'Tom Miller Nothing' you can easily see I had this whole paradigm sorted out before before Salvatore Garau ever even thought of doing a sculpture of nothing."
Miller's lawyer, Richard Fabiani, said that they have sent Garau a letter and "are getting ready to file if we are not able to work out an amicable resolution." Currently, no suit has been filed yet. "We think that it is clear that Mr. Miller created his work before Mr. Garau and we know that Mr. Garau was aware of the work," Fabiani said. "Mr. Miller clearly deserves to have his work recognized and to enjoy all of the rights and benefits that such recognition brings."
Elsewhere in art, Dries Van Noten is showcasing playful paintings and furniture by Peter Shire at his gallery space in LA.