What Smart Sneaker Sellers Need To Know About This Summer's YEEZY Drops
The second installment of the Resell Report.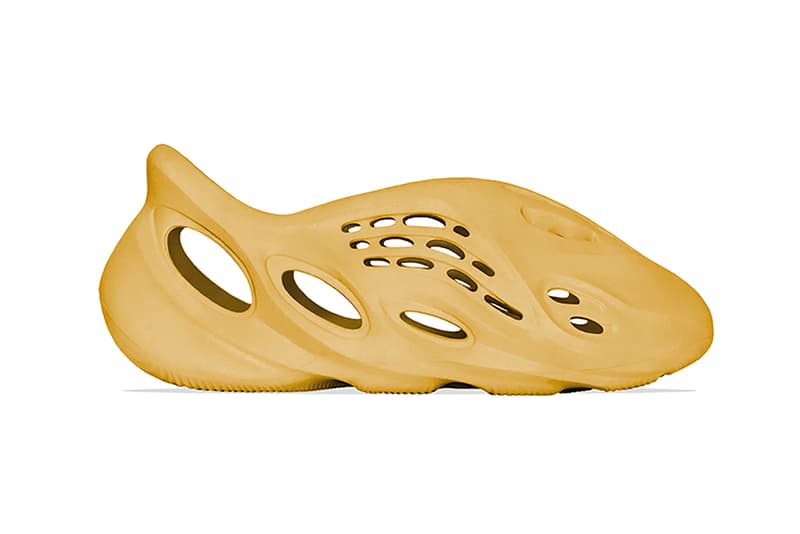 As part of its latest Authenticity Guarantee initiative, aiming to build trust between buyers and sellers of the sneaker community — HYPEBEAST has teamed up with eBay to break down the most anticipated colorways for the biggest silhouettes. Following on from forecasting the hottest upcoming Nike Dunk's, this week: it's YEEZY season.
It's no longer approaching: YEEZY season is here to stay.
Four years after Kanye promised "YEEZYs for everyone," he's more than delivered. What was once Tier Zero is now on shelves. What was once two sneakers is now a whole line. While some colorways sell out faster, it's no longer as hard for the dedicated to score a pair. But that doesn't mean it's easy.
For YEEZY 'heads, Summer 2021 looks to be one of the biggest seasons yet. If you're reselling (or just copping an extra pair), here's what you need to know.
YEEZY 450 "Dark Slate"
One of the most distinctive YEEZYs yet, the 450s finally hit shelves this March after more than a year's worth of teasers. Their launch colorway, "Cloud White," retailed for £145 (approximately $200 USD) and sold out in under a minute on both the Confirmed app and YeezySupply. It now commands a resale price of around £320 (approximately $450 USD), with some sizes going for as much as £400 (approximately $560 USD) — a 176% premium.
While the "Cloud Whites" were the pair first spotted on 'Ye way back when it was still the 451, the 450's upcoming "Dark Slate" colorway is one every sneaker seller needs to watch. The shoe's rippling profile and Giger-inspired details toe the line between streetwear and the avant-garde. It isn't hard to imagine a black-on-black 450 becoming a sleeper hit with the high fashion crowd, catapulting a hype shoe into the rungs of true designerwear next to models like the "Cloudburst".
UK resellers should set a reminder for this Friday, June 25th if they want any chance of copping. We expect the "Dark Slate" to be a white hot release.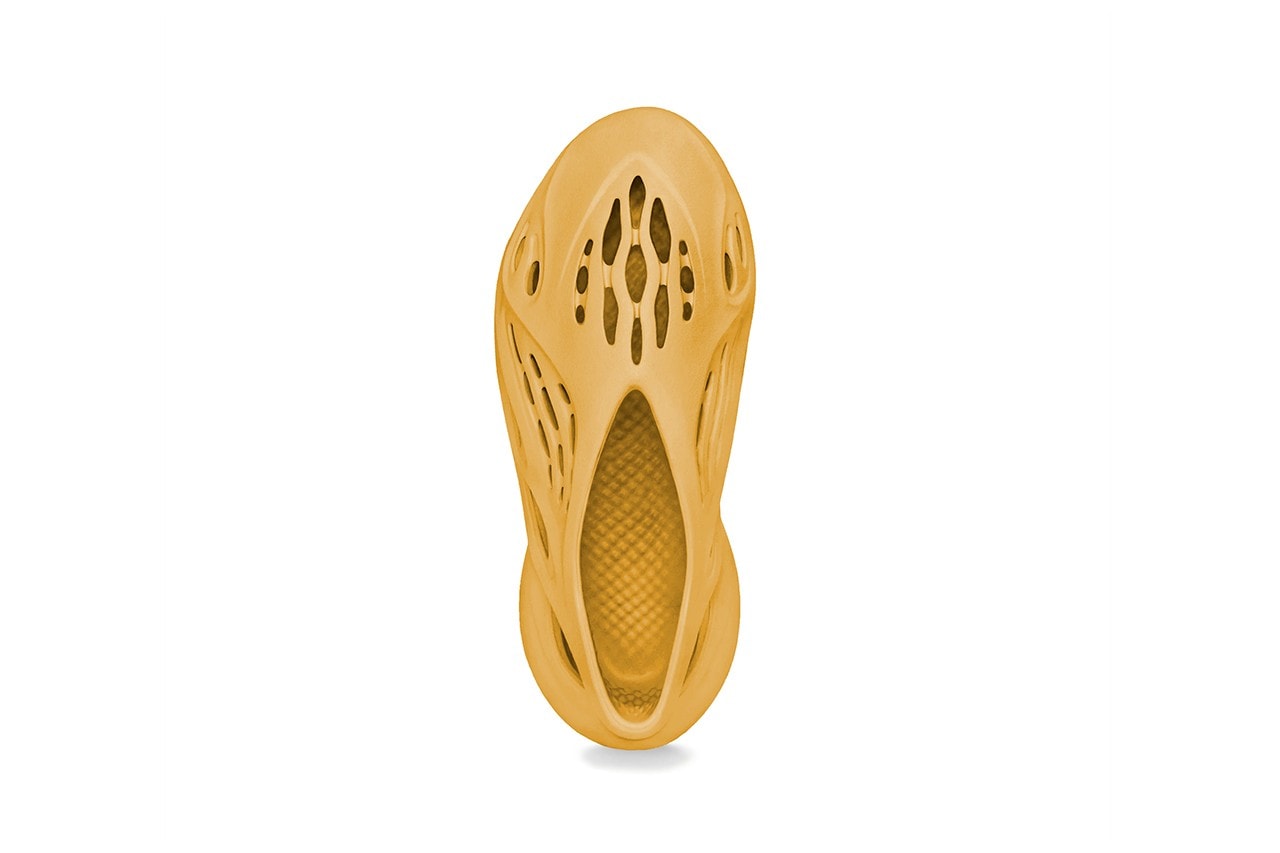 YEEZY Foam Runner "Ochre"
The most Yeezy YEEZY to date is arguably the Foam Runner, an £80 (approximately $110 USD), consciously-made piece of wearable art that's as wild as it is cozy. The first Foam Runner surprise dropped last June and has held a consistently high resale premium ever since. While a slew of Foam colorways are slated for Spring/Summer 21, we think this July's "Ochre" is the one to watch.
On one hand, it's a versatile YEEZY universe colorway. Named for the pigment made from iron and clay, the "Ochre" Foam Runner comes out looking a muted gold. This aligns well with the earthy palettes that compliment Ye's designs best while matching accessories like watches and chains.
On the other, it's already blowing up. Some pairs (presumably from the more entrepreneurial members of #TeamEarly) are asking over $1000 USD (approximately £720 GBP) with an exact release date still to be announced. YEEZY releases in general tend to hype fans up. But an 800% increase over retail just to flex a month early suggests there's something special here.
YEEZY Slide "Glow Green"
It wouldn't be the Summer of YEEZY without YEEZY summer shoes. And when it comes to the next batch of YEEZY Slides due out, one colorway shines above the rest.
"Glow Green" is, as the name suggests, just straight slimy. Past being purely on-trend, this iridescent sandal is notable for bringing one of the most sought-after 350 colorways from the streets to a slide. "Glow Green" 350v2's resale for £400 (approximately $560 USD) and are famous for their ability to glow in the dark when charged with light. If that functionality comes to a shoe meant for fun in the sun, expect this YEEZY Slide to pop off in the aftermarket.
UK resellers should expect these summer slappers around August, just in time for holiday. Copping slides from a sunny beach? That's YEEZY seasonal.
Be sure to look out for the next installment of eBay's The Reseller Report released in the coming weeks. You can also check out eBay's exclusive interviews with renowned sneakerheads in the UK to get their insight into the platform's latest Authenticity Guarantee initiative and what it means to them, their community as well as their business. You can watch the latest episode with Jess Gavigan aka @juicegee here.