Jess Gavigan Looks To eBay When On The Hunt For Rare Kicks
Advocating for female representation in the sneaker community.
Jess Gavigan, better known by her Instagram handle @juicegee has been collecting sneakers for the best part of 14 years. An advocate for female representation in the sneaker community, she grew dissatisfied with the lack of availability for smaller sizes in the kicks she longed for. Wanting to tackle this inequality, she set up the web store 'Small Feet Big Kicks' catering to the smaller-sized sneakerheads. "I'm a size 4.5, so trying to locate pairs was rare, even any that weren't just pink was a rarity."
Speaking on the significance of eBay in her search for gems Gavigan says, "Buying sneakers was super hard for women, it wasn't really accessible. Using eBay was great because it allowed me to access different areas of the country." As she sits amongst just a fraction of her collection, she recalls that the Air Jordan 8 "Aqua" was the first pair she purchased off eBay, "My main thing was to get them for cheap and I found these for 99p brand new in box."
1 of 5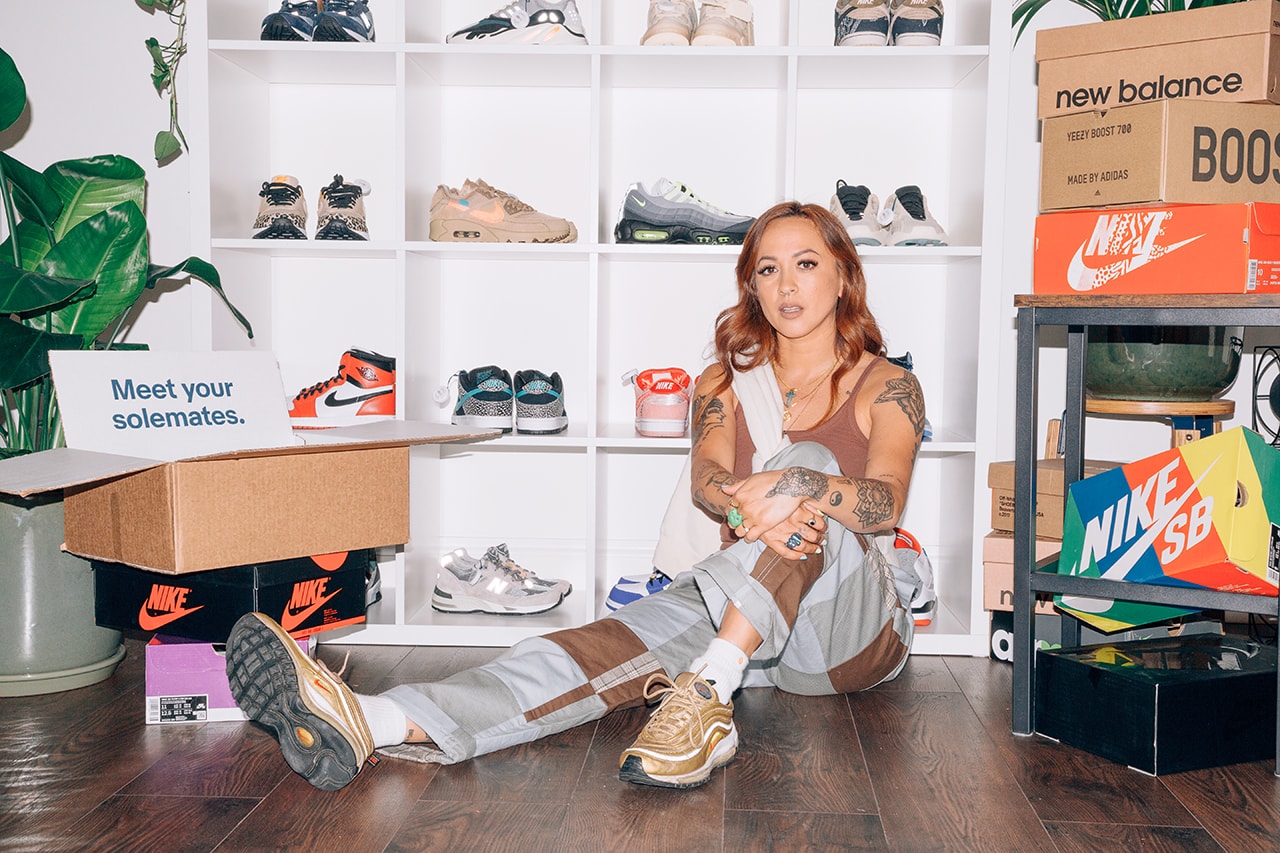 2 of 5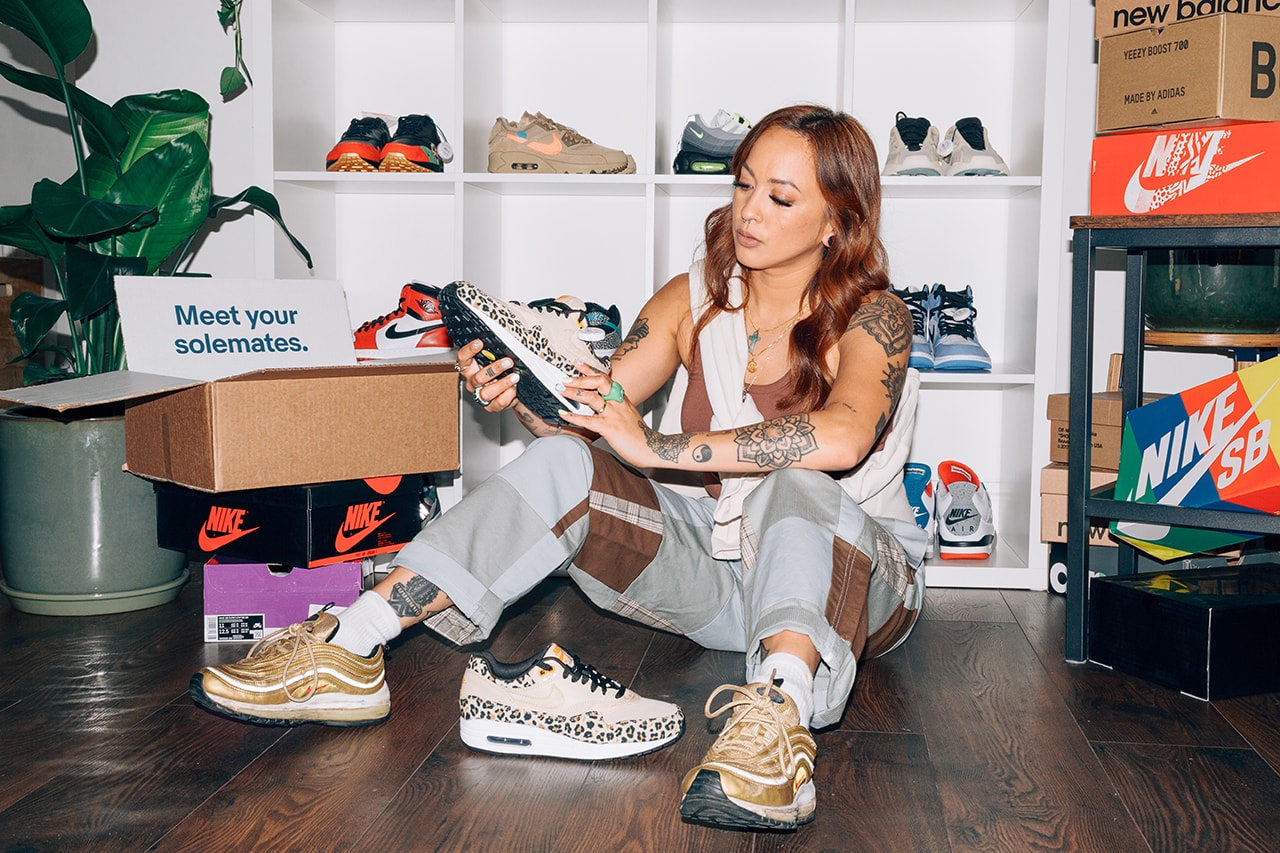 3 of 5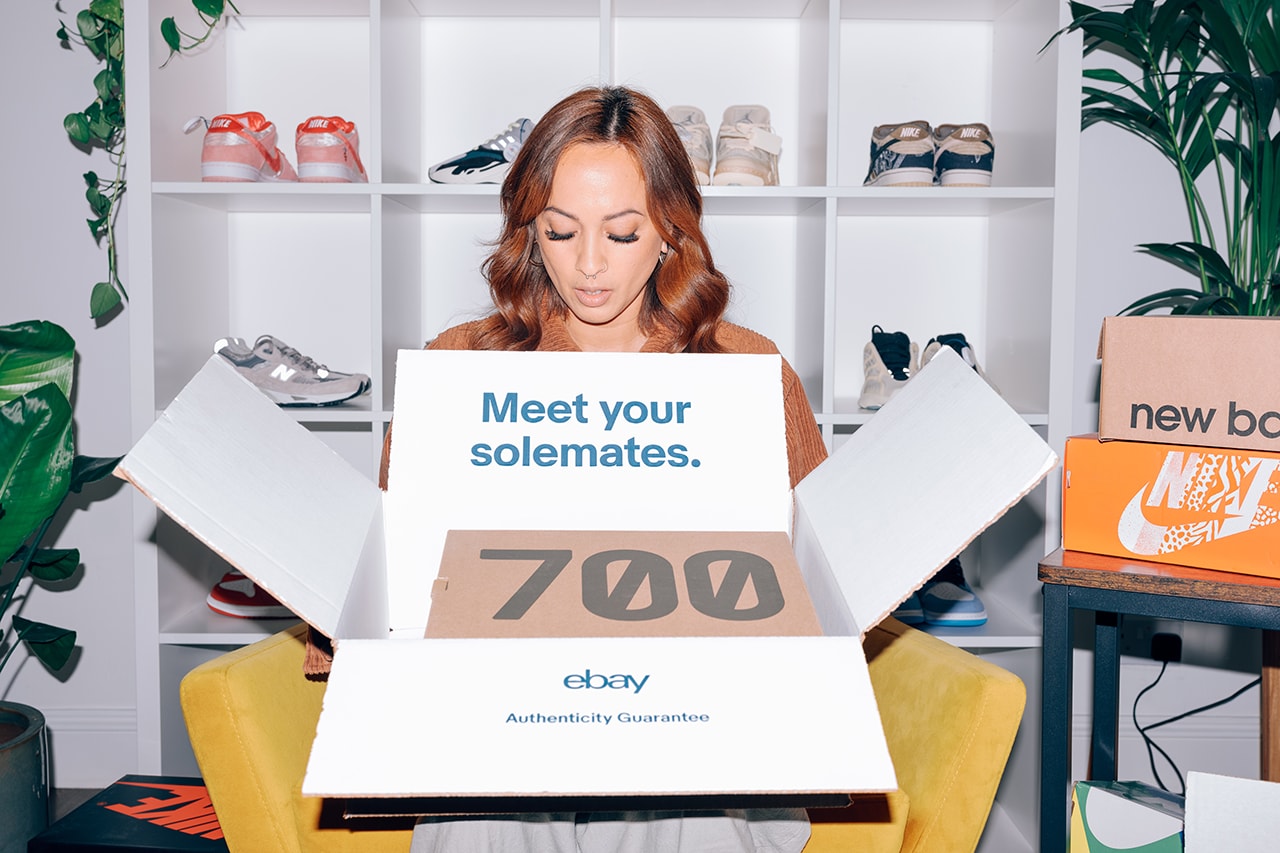 4 of 5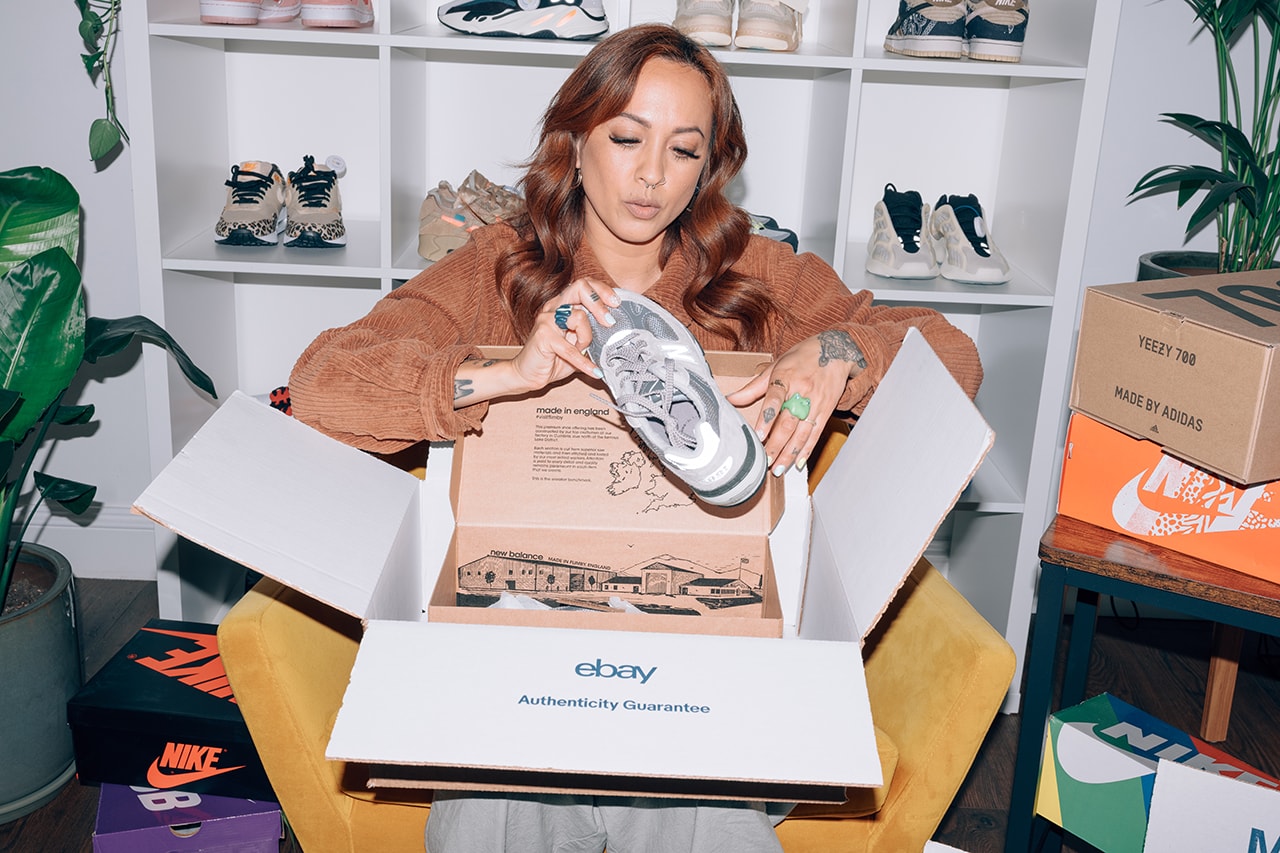 5 of 5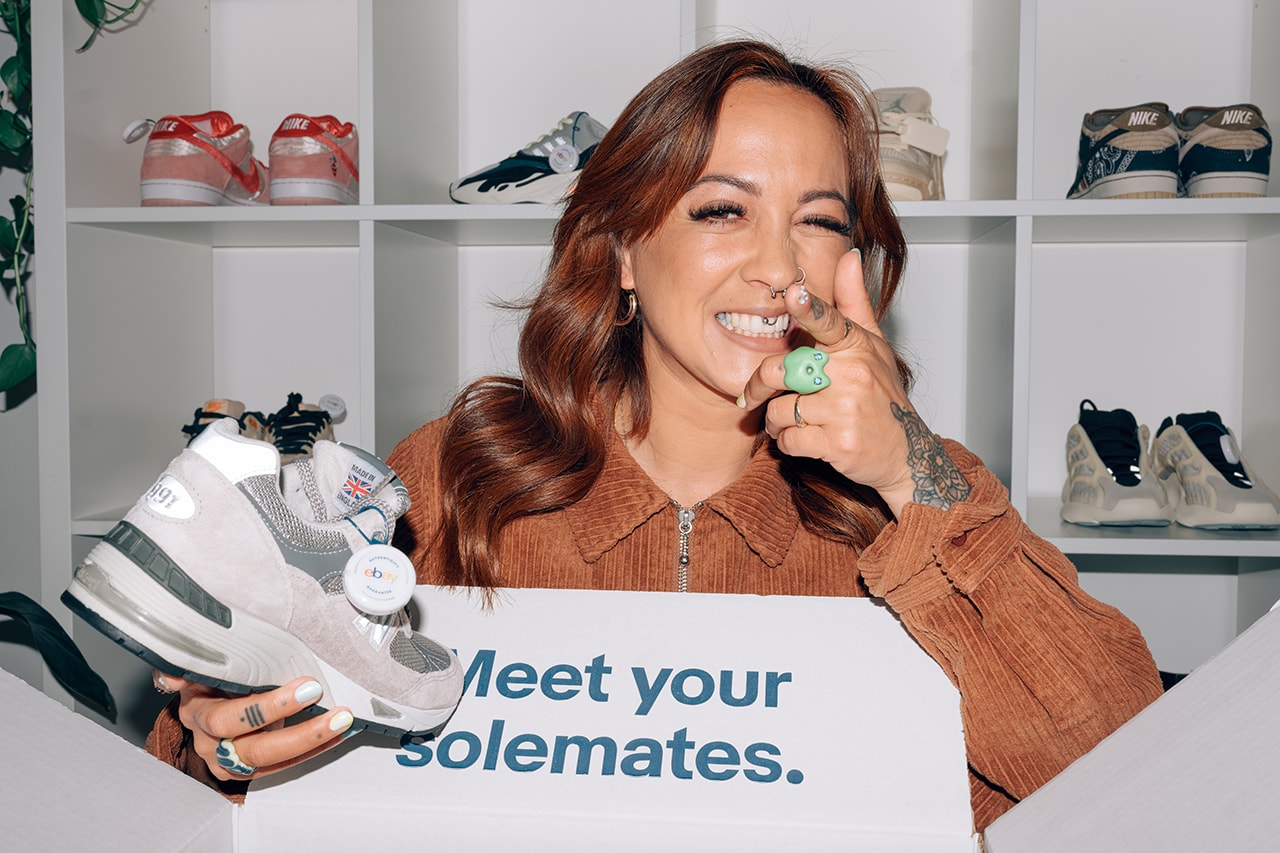 As one of the leading destinations for buying and selling exclusive heat, customer satisfaction stays at the top of eBay's ethos. With its latest Authenticity Guarantee initiative being rolled out and sneakers being the first products out of the gate, Gavigan speaks on its importance. "Fakes have evolved and you can barely tell at all. It's great that platforms like eBay have their Authenticity Guarantee because not only is it good for the buyer, it's also great for the seller." Having used eBay since the start of her collecting days, she says, "It's so important for me because I've been using eBay for years, buying and selling. So to have that and see that they've listened to the community I think is amazing."
You can watch Jess Gavigan's interview above and for more information on eBay's latest sneaker Authenticity Guarantee check out its website.