Tyrese Gibson Shows off Two Life-Size Transformers in His Atlanta Dream Mansion
Optimus Prime and Bumblebee have become permanent 16-feet tall fixtures in the home.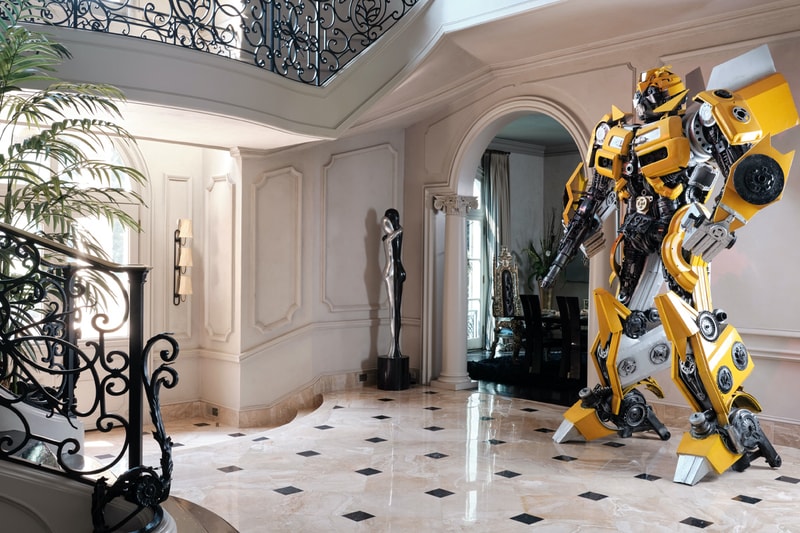 1 of 2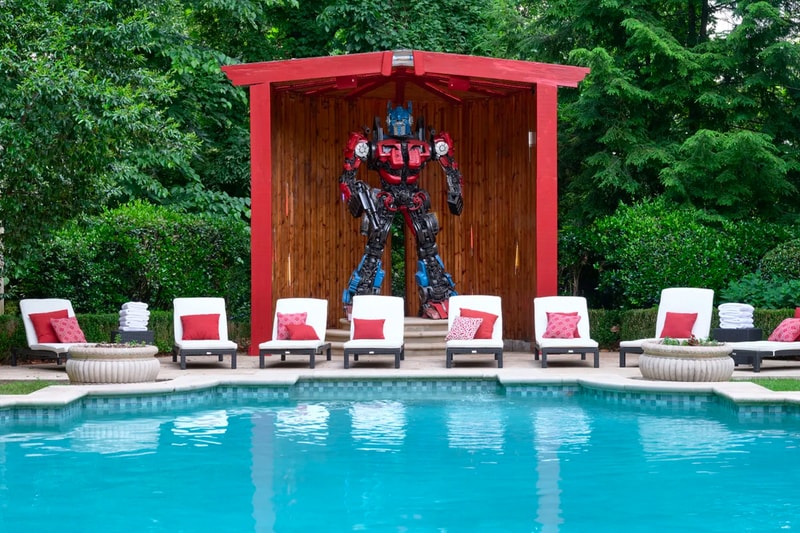 2 of 2
Fast and Furious star Tyrese Gibson recently revealed his seven bedroom and 25,0000 square-feet French Chateau-style mansion.
The Atlanta-based dream home exudes elegance and taste that seems only fitting for this Hollywood triple threat. When designing the home, Gibson envisioned each room to be open to friends and guests alike. The singer and actor tells Architectural Digest, "I wanted guests to feel the regal energy, the regal vibe. But it's very livable. No one comes into my house and, I'm like, I'm sorry, you can't sit here."
When guests walk in, they are greeted with a grandiose marble entrance and a filigreed staircase railing that came with the original French Chateau-style mansion. Guests are also greeted by a giant 16-foot Transformer sculpture of Bumblebee. Gibson reveals to AD that he initially purchased the Transformer for his new full-service film studio, Voltron Studios Hollywood.
In addition to Bumblebee, another Optimus Prime sculpture is seen amongst the pool chairs with its own superhuman-sized shed housing. Until Voltron Studios Hollywood opens in Atlanta, the Transformers are currently permanent fixtures in the Gibson household, "The kids and the adults love Bumblebee and Optimus Prime. They are such random things to see, and they are like 16 feet tall."
Gibson's mansion also features a three-island kitchen, fit for social gatherings and parties alike. Perhaps one of the most prominent pieces of art on display and in line of view from the kitchen is a painting of Martin Luther King Jr. By Kadir Nelson. Gibson was greatly inspired by his regal visits to the Middle East, so much so that he had custom-made gilded thrones that bookended his formal dining table to add that extra touch of sophistication to the mansion.
Of course, no artist's home is complete without his own studio. The five-time Grammy-nominated singer in-home recording space features a painting of Marvin Gaye and a 24k gold microphone, revealing that, "If I have guests in the music biz, I end up in the studio with them. We do songs from beginning to end, mix and master, everything, in that studio."
Take a look at the Transformers in Gibson's Atlanta dream home above and below.
In case you missed it, Bungie has released its Destiny toaster.