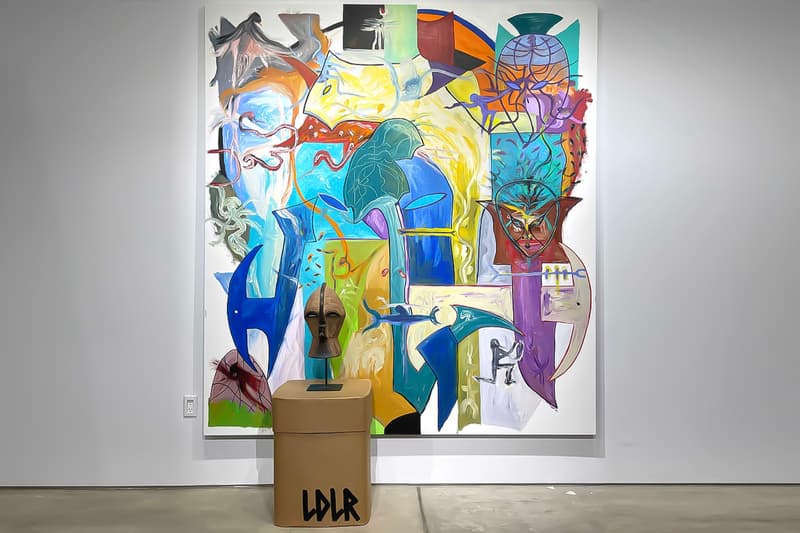 1 of 11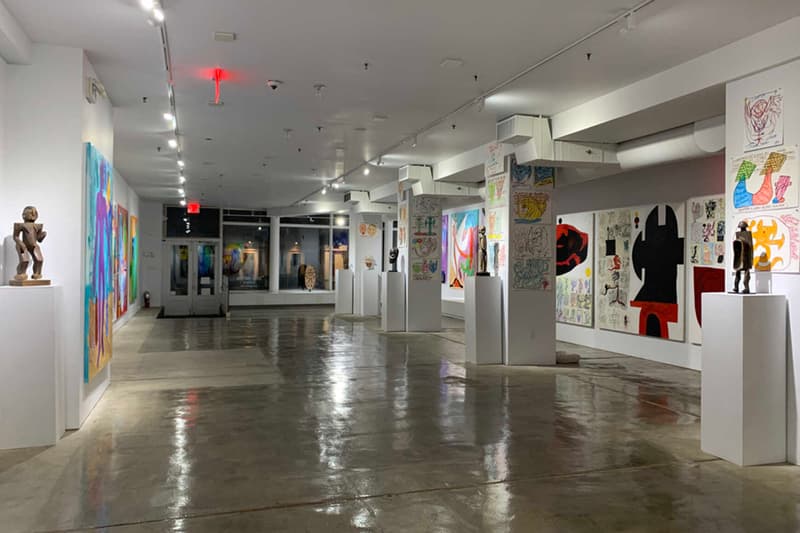 2 of 11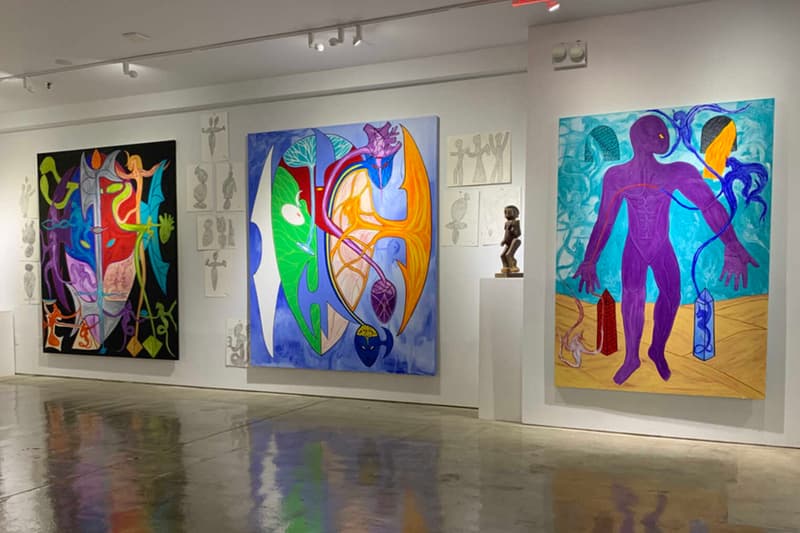 3 of 11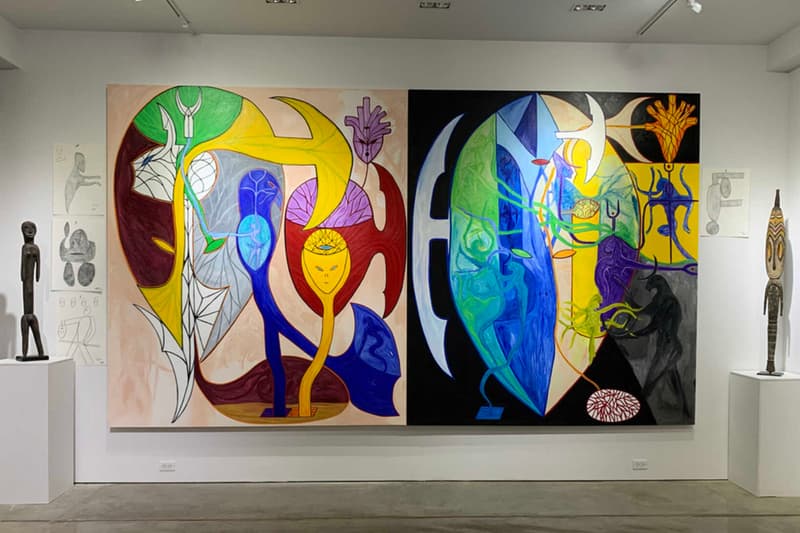 4 of 11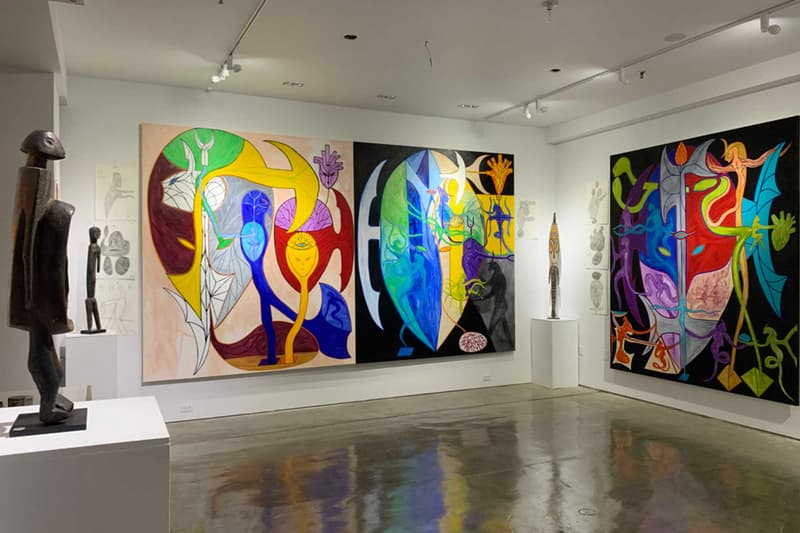 5 of 11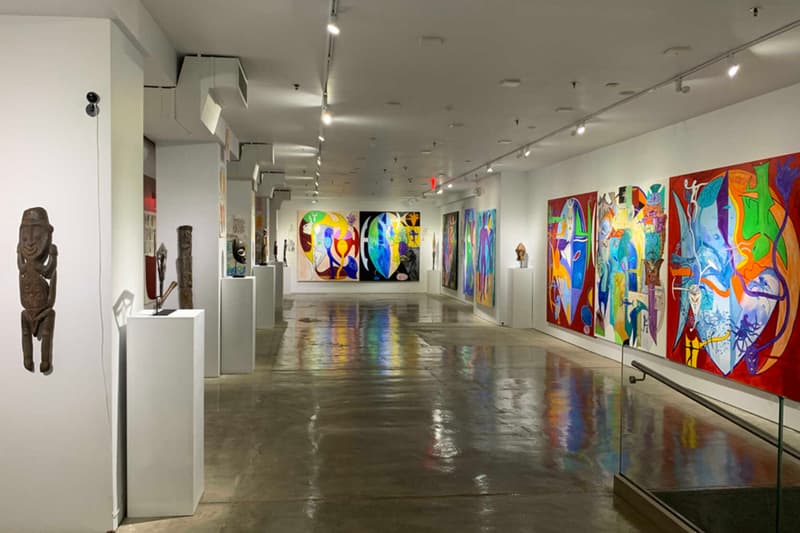 6 of 11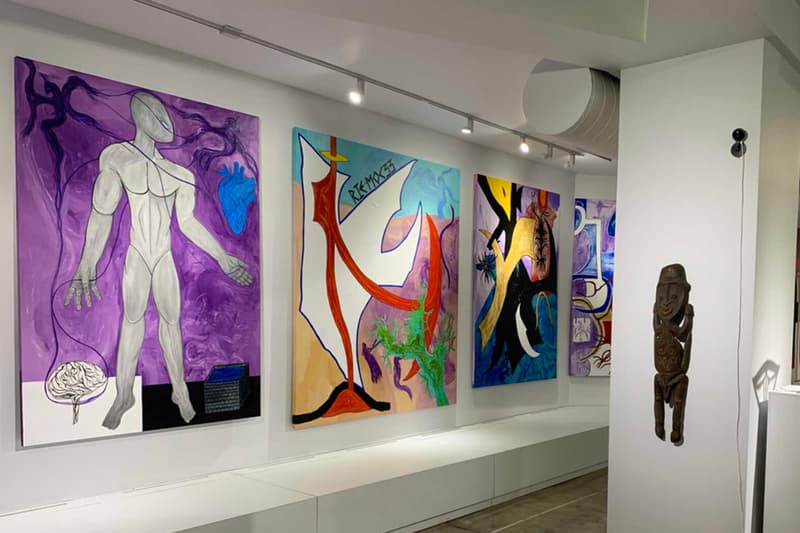 7 of 11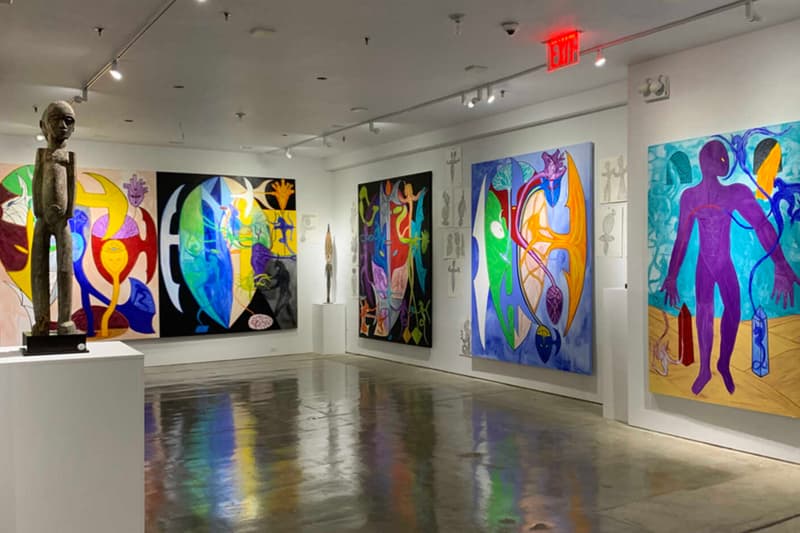 8 of 11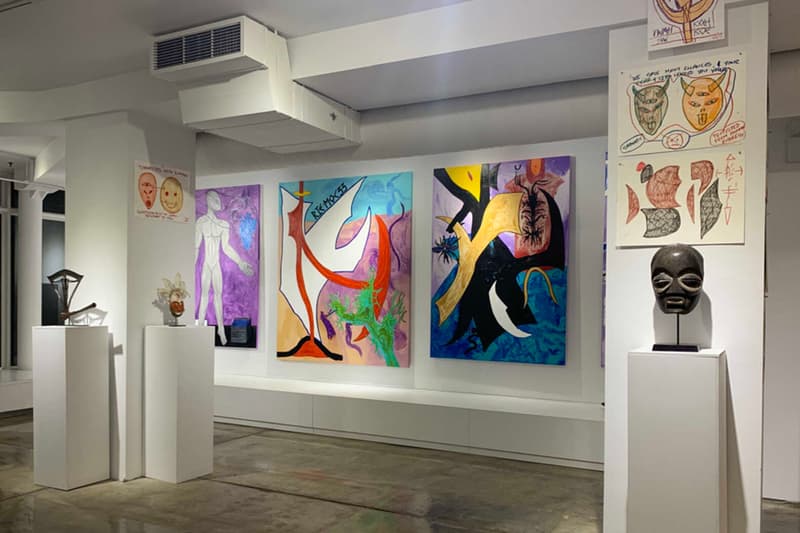 9 of 11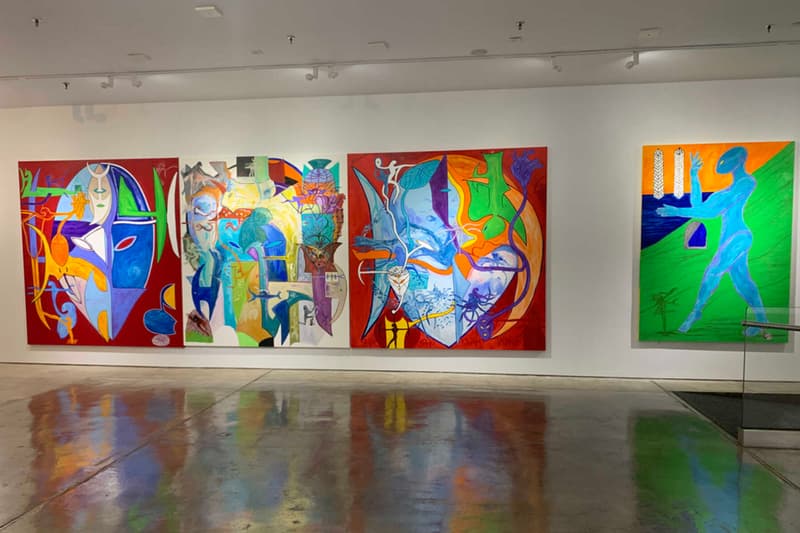 10 of 11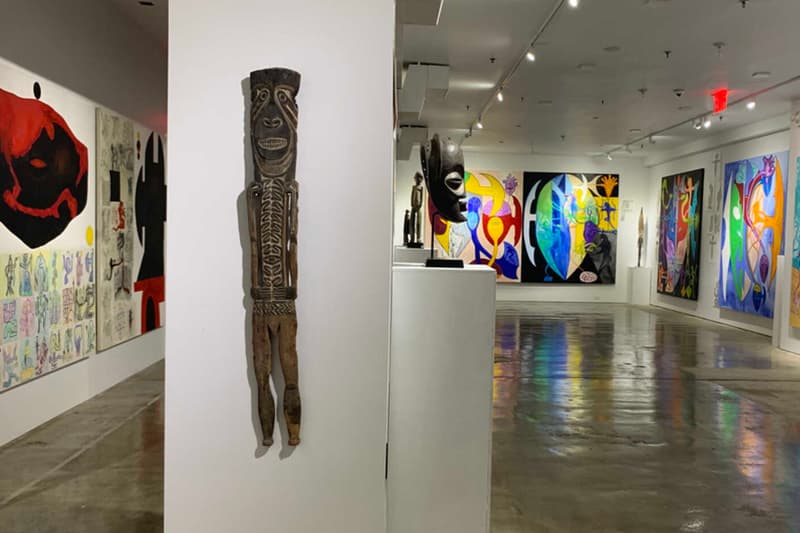 11 of 11
Lance De Los Reyes Poses Visual Conversations in "PAST is PRESENT is FUTURE" Exhibition
Taking place from June 10 to July 1 at Ross-Sutton Gallery.
---
In hand with Destinee Ross-Sutton and Ross-Sutton Gallery, New York-based artist Lance de Los Reyes is to hold his first solo exhibition featuring vibrant paintings and drawings that circle around conversations with history paired with Oceanic and African artworks.
Entitled "PAST is PRESENT is FUTURE", the exhibition is composed of large-scale canvas paintings, graphite, and pastel drawings on paper and writings that envelope the overall visual language. De Los Reyes formulated a series of peculiar puzzles that transform into blueprints, which he describes as "a modern attribution to hieroglyphics that forms artifacts." Bright colors, symbolic motifs from numerous time periods and historical narratives are pieced together through the artist's paintings.
"You may need a protected ambiance to eternalize the energies and worlds as it is coming to you," de los Reyes quoted friend and writer Edit DeAk.
Joining in the visual conversation is a curation of Oceanic and African sculptures and masks from a major private CT collection by writer and curator Virginia-Lee Webb, Ph.D..
"PAST is PRESENT is FUTURE" is set to unveil on June 10 to July 1 at the Ross-Sutton Gallery.
Elsewhere in art, Christo's Dream to wrap the Arc de Triomphe will be realized in September.
Ross-Sutton Gallery
14 Wooster Street
New York, NY, US