Zoë Kravitz Makes Her Directorial Debut With Thriller 'Pussy Island'
Locking down Channing Tatum to develop the script together and star in the film.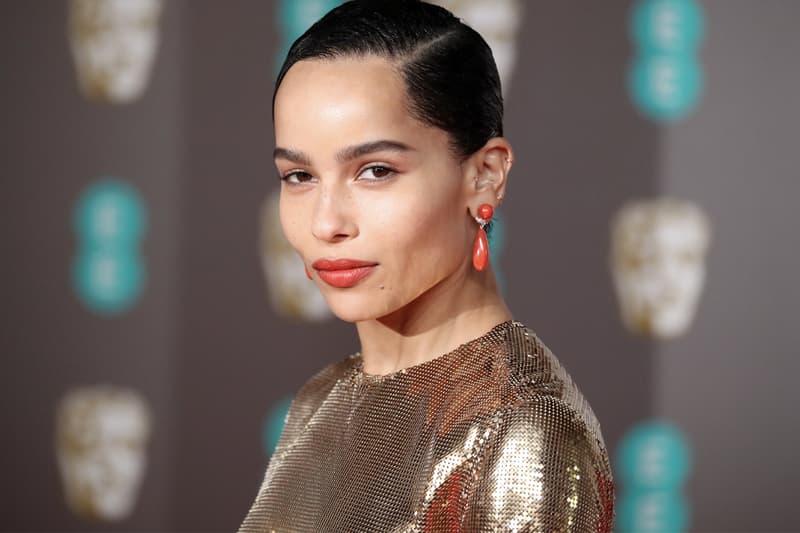 Zoë Kravitz is adding yet another title to her multi-hyphenate identity as she's set to make her directorial debut with the thriller Pussy Island, starring Channing Tatum.
The film follows a young, Los Angeles actress who has her eyes set on tech billionaire and philanthropist Slater King, played by Tatum. As she skillfully maneuvers her way into King's inner circle, she finds herself invited to an intimate gathering on his private island. At first, the scenario is spectacular. She witnesses beautiful people living a lavish life of late-night dance parties and a never-ending flow of champagne. As time goes on, Frida realizes that there is more to the island.
Kravitz is set to return to the big screens as Catwoman oppositive of Robert Pattinson in the upcoming DC film, The Batman. Her film resumé is extensive, previously starring in Mad Max: Fury Road, X-Men: First Class and Divergent. She also starred in and produced the series, High Fidelity which was cancelled after one season.
In an interview with Deadline, Kravitz comments on the title of the film, "The title means a lot of things. I started writing this story in 2017. As a woman in general, and a woman in this industry, I've experienced some pretty wild behavior from the opposite sex. The title was kind of a joke at first, this place where people would go, bring women, party and hang out. The story evolved into something else, but the title wound up having multiple meanings. And it alludes to this time and place we claim to not be in anymore, in terms of sexual politics. People are evolving and changing but there is still a bad taste in a lot of people's mouths from past behavior. It's a nod to that, but it's also playful, and a really playful film in a lot of ways. I like that the title leads with that and has some heavy meaning beneath it."
Pussy Island is currently in production and there is no set release date for the film.
Elsewhere in entertainment, Jack Black and Ice Cube are set to star in a new comedy titled Oh Hell No.