Migos Clears up Rumors That They Once Almost Signed to Kanye West's Label
Back in 2016, Kanye claimed the group had joined his record label for a brief moment.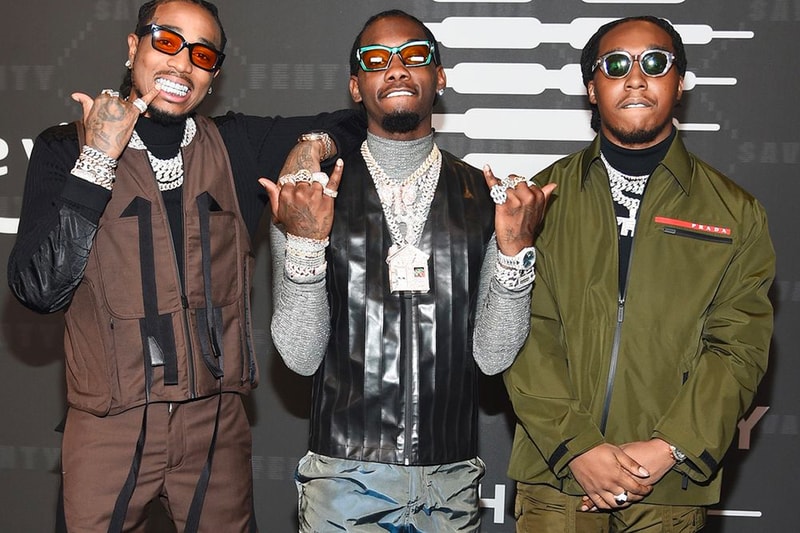 Migos have officially spoken out about the 2016 rumor that they almost signed to Kanye West's G.O.O.D. Music label. The trio denies the rumors, as they have been signed to Quality Control Music since 2015.
The trio appeared on the podcast Big Boy On Demand and answered "false" when the band was asked whether or not it was true they were supposed to sign with G.O.O.D. Music. Quavo said "it was a management deal" and that they were "just talking" with West but never actually came close to signing any sort of paperwork with the label. In 2016, 'Ye publicly claimed that the rappers had signed on to G.O.O.D. Music.
Though they did not sign with the label, they still collaborated with Ye on a track the following year. Culture II also sees West as a production credit on Migos' track "BBO." Less than a week after they dropped their original tracklist for Culture III, Migos has now dropped a deluxe version of the album which features five new tracks.
Elsewhere in music, Swizz Beatz teases that a Lil Kim VERZUZ battle may be on the horizon.