Public Inquiry Into 2017 Manchester Arena Bombing Finds Lax Security Measures
The 200-page report details how the arena operators, security and police missed the chance to prevent the attack.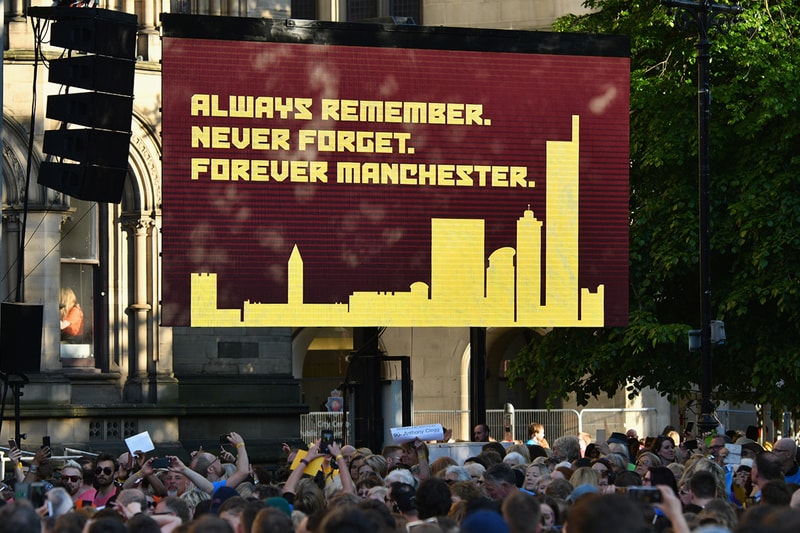 A public inquiry into the 2017 Manchester Arena bombing has found that "there were a number of missed opportunities to alter the course of what happened that night" and that "more should have been done" by the police and security to avoid the attack.
The 200-page report, as stated by Billboard, mentioned that the police failed to recognize bomber Salman Abedi as a potential threat on May 22, and that even if Abedi detonated his home-made explosive device after authorities identified him, inquiry chairman Sir John Saunders said that "the loss of life and injury is highly likely to have been less." Arena operators SMG, security company Showsec and the British Transport Police were also named as "principally responsible" for failing to prevent or at least minimize the "devastating impact of the attack"; four of the British Transport Police officers assigned at the arena were not in the foyer when the bomb went off after the Ariana Grande concert. Two of them had also taken a two-hour meal break, grabbing a kebab that was five miles away from the arena.
Saunders added that one teenage security guard did not "take effective steps" after someone from the public raised their concerns to him about Abedi, while a different teenage security guard attempted to alert the security control room via his radio but could not get in contact. There was also the matter of SMG's "inadequate" CCTV system that allowed Abedi to hide in a blind spot for a whole hour, along with the Showsec staff's failure to do an "adequate security patrol" just 30 minutes before the attack at 9:31 p.m.
"It is implicit in the findings that I have made that both SMG and Showsec failed to take steps to improve security at the Arena that they should have taken, Saunders said. In addition to the findings, the report includes suggestions that will "improve security at concert venues, including the introduction of new "protect duty" law, which would place a legal obligation on venue operators to make sure they are prepared for the risk of terror attacks."
Ever since the deadly bombing, SMG has upgraded its security measures at the Manchester Arena (now the AO Arena) by extending its perimeter around the venue, introducing walk-through metal detectors and a brand new CCTV and access control system. "However, out of respect for those who tragically lost their lives on the 22nd May 2017, and those whose lives changed forever," SMG said in a statement, "we can never be satisfied that we have done enough."
Elsewhere in music, Jada Pinkett Smith shared a previously unseen handwritten poem from Tupac Shakur.