Lorde Drops New 'Solstice' Teaser
The artist meditates amid a serene landscape on the same day as the summer solstice.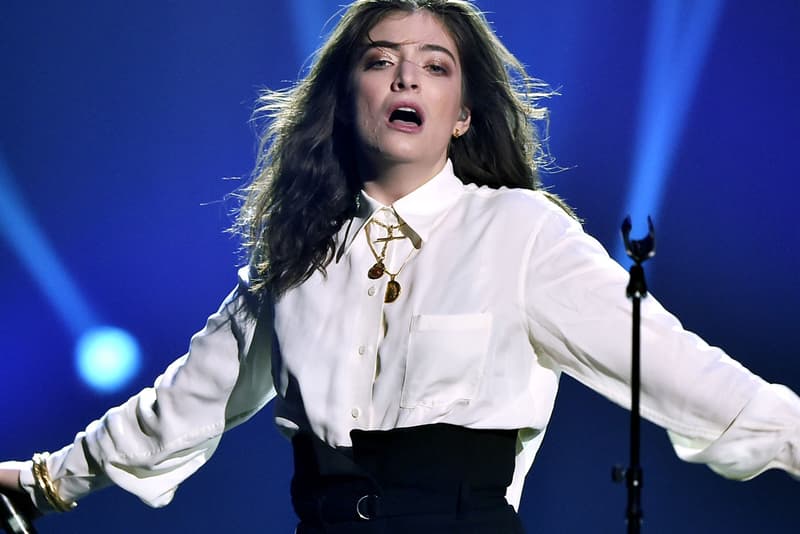 Lorde shared a new 21-second teaser, titled "Solstice," as part of her Solar Power album rollout to her website on Sunday.
In the visual, Lorde sits meditatively among an ensemble of vivid flowers and foliage, before opening her eyes and staring into the camera in the final frame. In lieu of any background music, the video focuses solely on heightened audio of the artist's natural surroundings. The teaser arrived just in time for the summer solstice, which occurred on Sunday night at 11:31 p.m. EDT.
Solstice pic.twitter.com/TNebGjLkIY

— Lorde Daily (@LordeDaily) June 20, 2021
Lorde made her hotly anticipated return to music earlier this month with the release of "Solar Power," the titular track off her forthcoming album. A few days prior, she quietly teased the new track by posting the cover art to her website with a caption reading, "ARRIVING IN 2021… PATIENCE IS A VIRTUE."
"The album is a celebration of the natural world, an attempt at immortalising the deep, transcendent feelings I have when I'm outdoors," she wrote in her newsletter of the forthcoming project. "In times of heartache, grief, deep love, or confusion, I look to the natural world for answers. I've learnt to breathe out, and tune in. This is what came through."
Solar Power, the long-awaited follow-up to Lorde's 2017 album, Melodrama, does not yet have a release date.
Elsewhere in music, H.E.R. has released her debut studio album, Back of My Mind.