Facebook Patents an Augmented Reality Baseball Cap
Reducing both heat and unbalanced weight on the nose.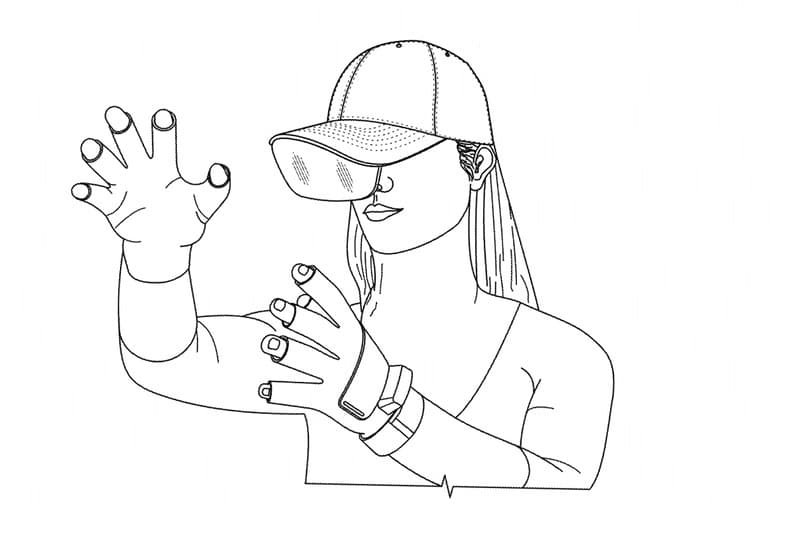 The U.S. Patent and Trademark Office has approved Facebook's patent for an "artificial reality hat," combining smartglasses with headwear – a baseball cap, a cowboy hat, or a visor.
Despite the funny rendering of the build, the tech giant's AR hat presents images produced by computers where the lenses can be tucked under the brim of the bat when necessary. By connecting a hat with lenses, the patent product is said to reduce added weight on the nose as experienced in conventional AR eyewear that's "thick, heavy and unbalanced," with excessive heat trapped in a small area. With added surface area, thanks to the hat, the heat generated by the system can be distributed evenly while incorporating advanced computing components. Eye, face, and body-tracking cameras can be seen for a more comprehensive user experience, eventually paired with external devices such as a smartwatch or a glove-like device.
Facebook has yet to comment on the "artificial reality hat."
In case you missed it, Facebook is bringing a new visual search tool for Instagram shopping.