Tyler, the Creator Drops Brand New Album 'Call Me If You Get Lost'
Featuring guest verses from Pharrell, Lil Uzi Vert, Domo Genesis and more.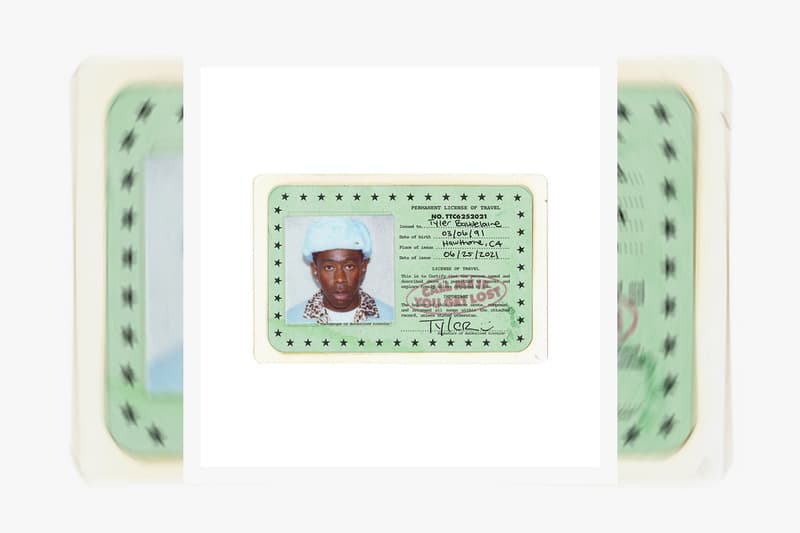 Tyler, the Creator has officially dropped his sixth studio album, Call Me If You Get Lost.
Clocking in at just under an hour, the 16-track record marks the artist's first full-length release since 2019's IGOR and features a slew of guest appearances from the likes of DJ Drama, Lil Uzi Vert, Pharrell Williams, Ty Dolla $ign, YoungBoy Never Broke Again, Lil Wayne, Domo Genesis and more. Call Me If You Get Lost offers a little bit of everything for listeners who thoroughly enjoyed Tyler's work on WOLF, Flower Boy and IGOR, delivering an ideal balance of WOLF's tight bars, Flower Boy's melodic structure and IGOR's topnotch production.
While he still mainly explores the topic of personal relationships, Mr. Baudelaire looks at things from a more positive lens, even spending the entirety of the eight-minute cut "WILSHIRE" crooning over the girl of his best friend. Tyler can also be heard referencing his previous work more frequently on this album, going as far as namedropping his alter ego Wolf Haley, explicitly saying that "Cherry Bomb sounded so shifty" and that Flower Boy was a result of his musical evolution. Meanwhile, on tracks like "RISE!," "MASSA" and the interlude "BLESSED," he directly addresses all the aspects of fame that come with his line of work, dropping lines like "I paint full pictures of my perspective on these drum breaks / Just for you to tell me, "It's not good," from your lunch break," "I will never lose any sleep, I'm never sweatin' / And I'll always be ahead of you, n***a, don't you forget it" and "Come get lost with me, man, come, come, come see the world / When you, when you really get out there, call me, I'll be there."
Stream Tyler, the Creator's Call Me If You Get Lost on Spotify and Apple Music.
In related news, HYPEBEAST examined Tyler, the Creator's repertoire and ranked his previous studio albums.