Chrome Hearts Releases Its Take on a Rubik's Cube Online
One of its more striking oddities.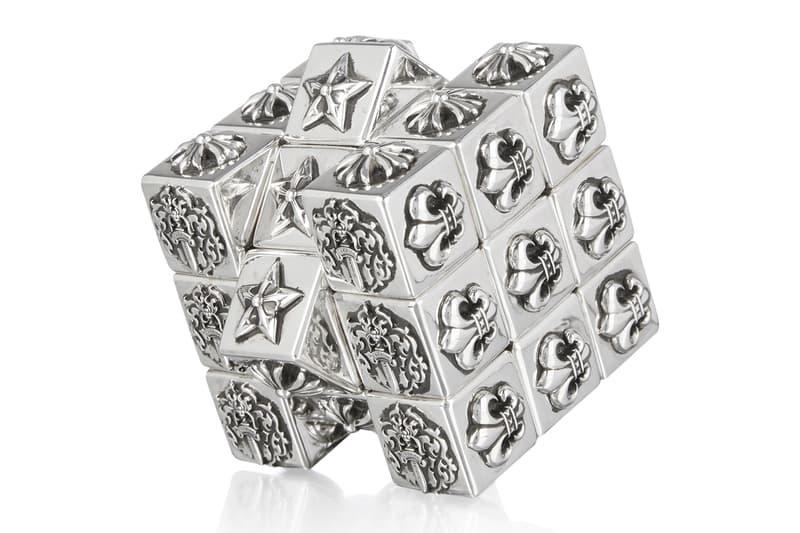 1 of 3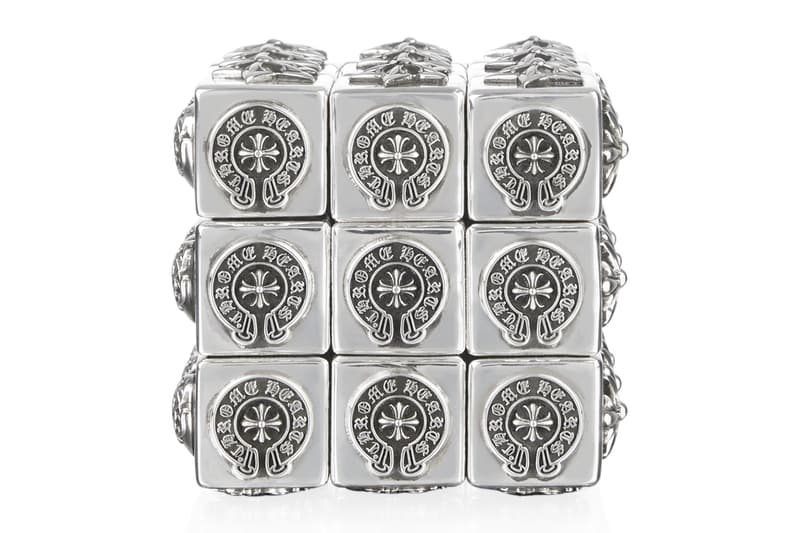 2 of 3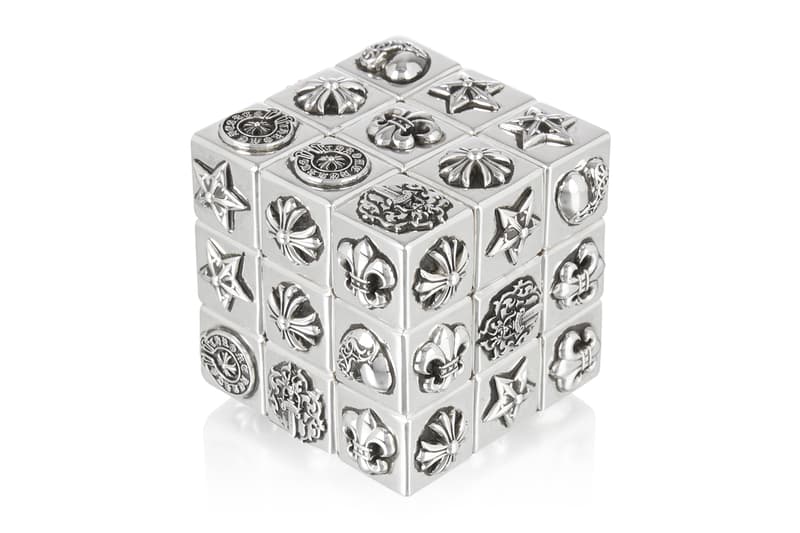 3 of 3
Continuing to offer select items online, Chrome Hearts has now released its take on a Rubik's Cube on its website.
Originally released in 2017, the oddity is crafted of complete 0.925 silver and is fully functional for solving. The Puzzle Cube is constructed at Chrome Heart's Los Angeles headquarters and features six sides marked by signature emblems and motifs. Designs featured include daggers, hearts, stars, banners, crosses and fleur-de-lis that can be mixed or left complete for a striking look.
Priced at $6,600 USD, the Puzzle Cube is available now on Chrome Heart's website for a limited time only.
For more contemporary fashion, © SAINT M ×××××× readies an exclusive T-shirt release for HBX.