'Harley Quinn' Producer Reveals DC Blocked Batman and Catwoman Oral Sex Scene, "Heroes Don't Do That"
Sparking an online scandal featuring DJ Khaled.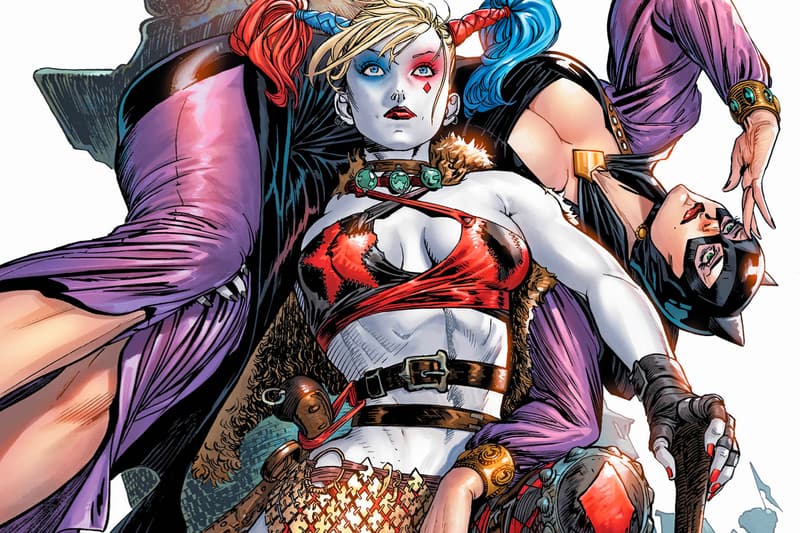 It has just been revealed by Harley Quinn executive producer Justin Halpern that DC Comics was not feeling a particular scene that was set for the third season of the animated series on HBO Max.
In this scene, which is currently trending on the Internet, Batman was to perform oral sex on Catwoman. Well, the idea of the caped crusader going downtown on the Cat did not sit well with DC comics and was eventually scrapped. "In this third season of Harley we had a moment where Batman was going down on Catwoman and DC [Comics] was like, 'You can't do that. You absolutely cannot do that.' They're like, 'Heroes don't do that,'" said Halpern.
This revelation not only shocked the producer but fans were also in disbelief considering the animated series is rated R, and because the wealthy superhero has been known to show his affection to supermodels and Catwoman on more than one occasion. Halpern continued with, "So, we said, 'Are you saying heroes are just selfish lovers?' They were like, 'No, it's that we sell consumer toys for heroes. It's hard to sell a toy if Batman is also going down on someone.'"
This gesture is not sitting well with fans who have now taken to Twitter in support of the scene, and to hilariously draw comparisons with DJ Khaled and his stance on oral sex during a 2015 interview with The Breakfast Club.
thank you DC for making this Batman moment possible pic.twitter.com/DD6jvTPtVb

— ML Kejera (@KejeraL) June 14, 2021
There was also a little pushback when we did the Green Arrow/Black Canary oral sex scenes in my run with @philhester and @andeparks 20 years ago. But my point to @DCComics editorial was "Oliver Queen just knows how to make the ladies Quiver. Especially when he hits the bullseye." https://t.co/wXwt93z2kP pic.twitter.com/mXZDTJUg4A

— KevinSmith (@ThatKevinSmith) June 14, 2021
Why would Batman's whole bottom face be open if he didn't do oral, ridiculous

— rb (@RheaButcher) June 14, 2021
ok so I'm convinced he has the mind of a teenage boy pic.twitter.com/epzhPjceny

— Single Bill Gates (@howcomeyousmell) May 4, 2018
Catwoman begs to diffurr. https://t.co/Zyg0QUncnV

— Grey DeLisle-Griffin (@GreyDeLisle) June 14, 2021
Has anyone ever seen Batman and DJ Khaled in the same room together?? https://t.co/7Lt66zP5E0

— big mikey milkers (@mrmikeyreid) June 14, 2021
I didn't know DC considered DJ Khaled as a hero https://t.co/2CaCUAgRH6

— Nick Schwartz (@Schwartzanicker) June 15, 2021
In other entertainment news, The Flash director teases Ezra Miller's suit.