Wendy's Kicks off National Hamburger Month With New Bourbon Bacon Cheeseburger
Extra bold flavor.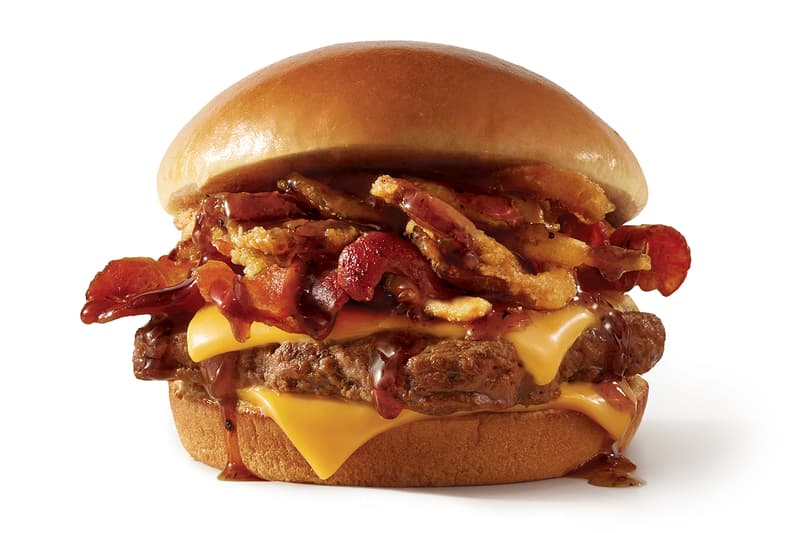 Looking to celebrate National Hamburger Month, Wendy's has now introduced its new Bourbon Bacon Cheeseburger.
Joining the fast-food chain's "Made to Crave" lineup, the special menu item is defined by a mix of bold flavors. The Bourbon Bacon Cheeseburger features a fresh, never frozen beef patty paired with Applewood smoked bacon, two slices of American cheese and crunchy fried onions with Bourbon Bacon sauce, all held between a toasted bun.
The new Bourbon Bacon Cheeseburger is now available at Wendy's locations nationwide for a limited time only. Additionally, Wendy's is offering a free Bourbon Bacon Cheeseburger to customers that order through Postmates with a minimum purchase of $15 USD with the code "BOURBON" from May 6-9, while supplies last.
For more food and beverage news, Yoplait's Trix Yogurt is back.