You'll Be Shocked by How Much Miuccia Prada Earns a Year
Business must be really good.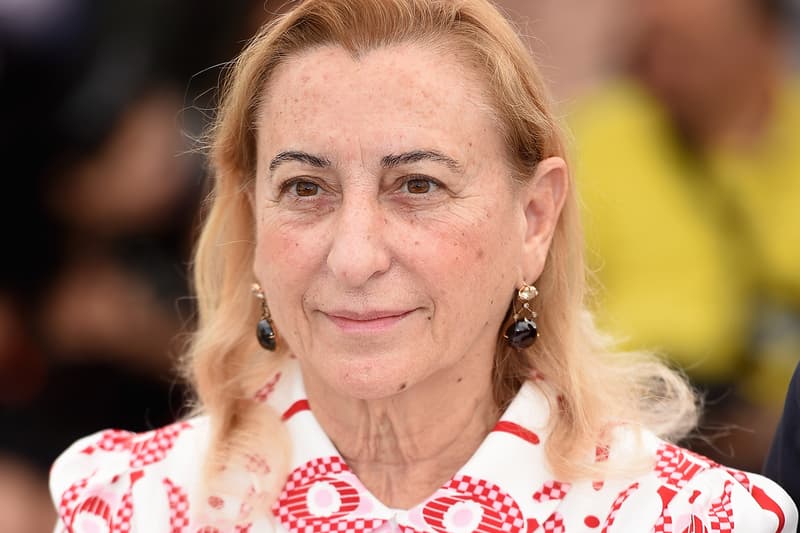 In preparation for its annual shareholder meeting, Prada S.p.A. filed an official notice on the Hong Kong Stock Exchange revealing its inner workings ahead of a vote on changes to its Board of Directors. Listing proposed members for the board renewal, the Italian fashion house revealed Miuccia Prada's annual salary, despite designer earnings being a closely guarded secret in the fashion world.
According to the filing, Prada's salary for 2020 was €9.08 million EUR (approximately $10.9 million USD) with bonuses and incentives at €27,000 EUR (approximately $32,568 USD) and €24,000 EUR (approximately $28,950 USD) set for pension, healthcare, contributions and TFR. Miuccia Prada's husband, the Chief Executive Officer of Prada S.p.A., also saw the same salary in 2020.
The document notes, "the remuneration of Ms. Prada was determined taking into account her strategic role, particularly in creative design concepts and styles, brand communication and advertising campaigns and the importance of her management and her role as chief executive officer and executive director that have contributed to building the group's financial performance and track records." It is interesting to note, Prada's son, Lorenzo Bertelli, who currently handles communication strategy and the development, innovation and sales analysis of retail for all Prada S.p.A. brands, has also been put up to join the corporate board.
In case you missed it, Lil Yachty recently announced the date for the inaugural release of his Crete nail paint line.