This Tesla Cybertruck-Inspired "Pandemax" Mars Probe Could Take on the End of the World
Designed by Radek Štěpán.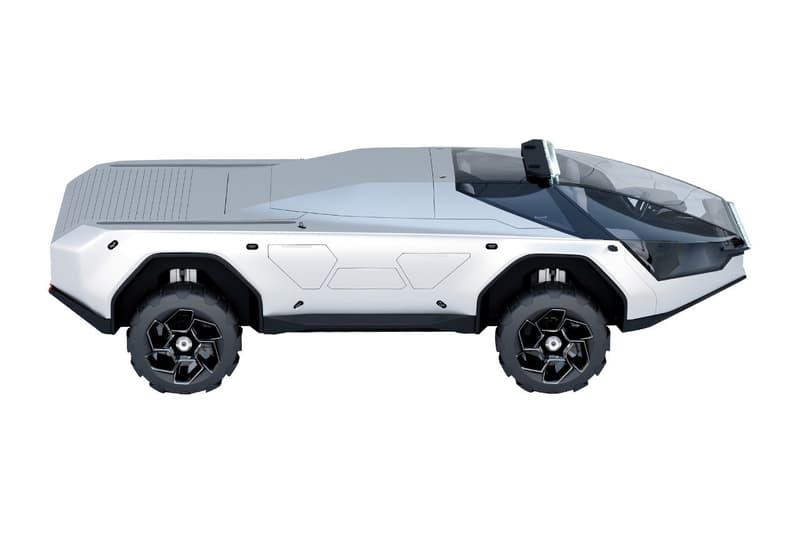 1 of 3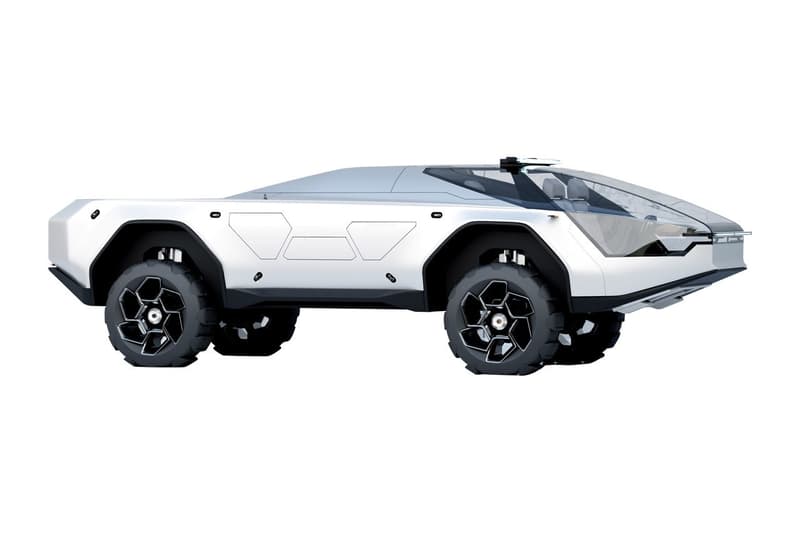 2 of 3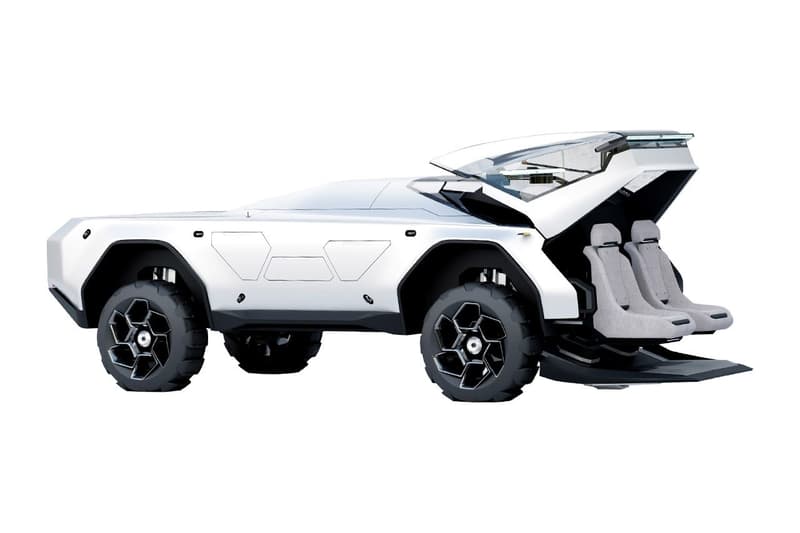 3 of 3
The Tesla Cybertruck has inspired many creative designs since it was first seen in November 2019, giving us a LEGO version, reworked iPhones, a campervan, and a moon rover iteration. Now, the Czech Republic-based digital artist Radek Štěpán has debuted his Cybertruck-inspired "Pandemax" concept, which is part Mars probe, part end-of-the-world-fighting machine.
Clearly taking its name from the coronavirus pandemic, the Pandemax is designed as a Mars explorer (apt considering SpaceX and NASA's race to the planet). Visually, it looks like an elongated, squashed Cybertruck with a front cabin that houses just two seats, accessible via a mechanically operated glass tonneau cover-like door.
Elsewhere, we see more Cybertruck cues in the form of the Pandemax's straight bar headlights, and for almost every other inch of the machine, it's covered in metal panels. At the rear, it looks like the back end is rollable, as if it were to uncover a trunk section that's good for carrying all the necessary Mars exploration equipment.
Of course, this is just a rendered concept, but given current space exploration achievements, it might not be too far-fetched to expect to see something like this in the future. Take a look at Radek Štěpán's Pandemax above.
In other news, new reports suggest Elon Musk may have exaggerated the capabilities of Tesla's self-driving systems.