CryptoPunks NFT Portraits Sell for Over $16 Million USD at Auction
The CryptoPunks platform is one of the first NFT projects seen on the Ethereum blockchain.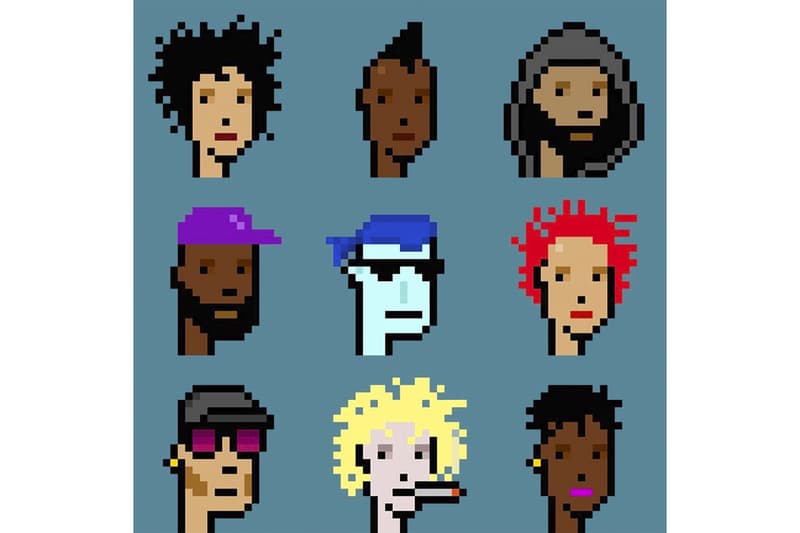 A lot of nine CryptoPunks portraits from Larva Labs have sold for $16,962,500 USD at Christie's auction earlier this week, marking another monumental sale for NFT arts. The pixelated portraits come from the NFT platform's co-creators Matt Hall and John Watkinson.
The CryptoPunks platform has been one of the first NFT projects on the Ethereum blockchain. In 2017, the platform gave away the pixelated characters for free, developing an ever-growing NFT community around the 'Punks. Due to the recent boom in NFTs the prices for the characters soared in prices, leading to the substantial payday for the creators of the project.
The sale of the pixelated portraits at Christie's comes just days after the creators released another new project called, Meebits which garnered almsot $80 million USD in sales just a few hours after its drop.
Though the sale of the portraits hit a stunning number, with the final bid at Christie's hititng $14.5 million USD, and $16.96 million USD after the fees, the crypto community expected an even higher premium. When priced in denominations of the rising Ethereum cryptocurrency, the entire bundle sold for slightly less than the sale price of the previous alien figure, which sold for $7.2 million USD, (4,200 Eth) in March 2021.
Check out nine rare CryptoPunks portraits below.
#AuctionUpdate 9 rare CryptoPunks from Larva Labs' own collection makes history realizing $16,962,500 pic.twitter.com/qsPs5nqVYY

— Christie's (@ChristiesInc) May 12, 2021
Elsewhere in NFTs, Merriam-Webster is selling its definition of "NFT" as an NFT.