Popeyes Quietly Adds Blackened Chicken Sandwich to Its Menu
A non-fried alternative for those looking for something a little healthier.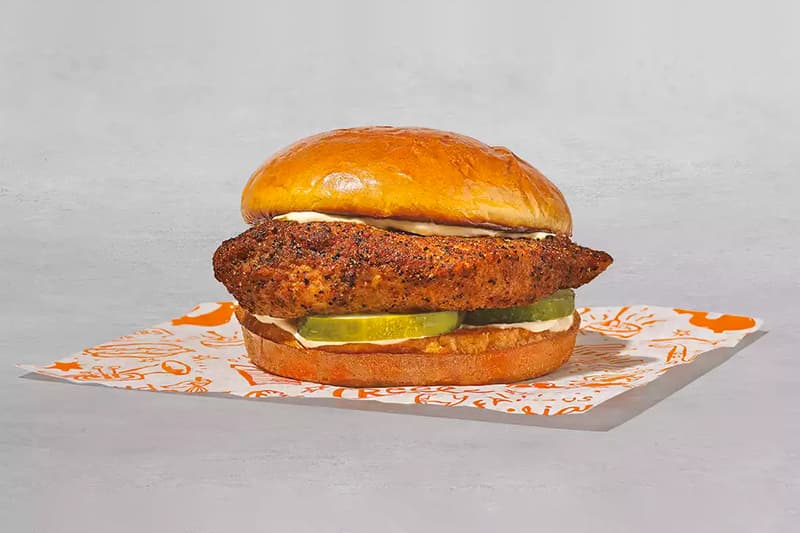 Popeyes has just added a new item to its menu: the Blackened Chicken Sandwich. The fast-food chain specializes in fried chicken, but it's decided to switch things up a little and introduce grilled poultry instead.
Popeyes kept the launch of the new sandwich relatively quiet, though. No ads. No special promotions. Customers simply discovered it on the menu of Popeyes' website, like YouTuber Peep This Out!, who showed that the non-fried sandwich could only be ordered through the Popeyes app. Offered in either classic or spicy, the Blackened Chicken Sandwich is served on brioche buns with blackened chicken breast, pickles and mayo. Cooked over high heat, the chicken breast is seasoned with a rich blend of spices to which Popeyes is keeping its ingredients a secret. Some sources have claimed that the Blackened Chicken Sandwich will only be available for a limited time, though an end date has yet to be confirmed. A good guess might be that Popeyes is testing how well non-fried offerings sell.
In case you missed it, Popeyes celebrated National Biscuit Day by giving away free biscuits.