From Court to Console, the PlayStation x Nike PG 5's Got Plenty of Game
Paul George discussed his latest PlayStation sneaker, what he loves about gaming, what he demands from his footwear and more in an interview with HYPEBEAST.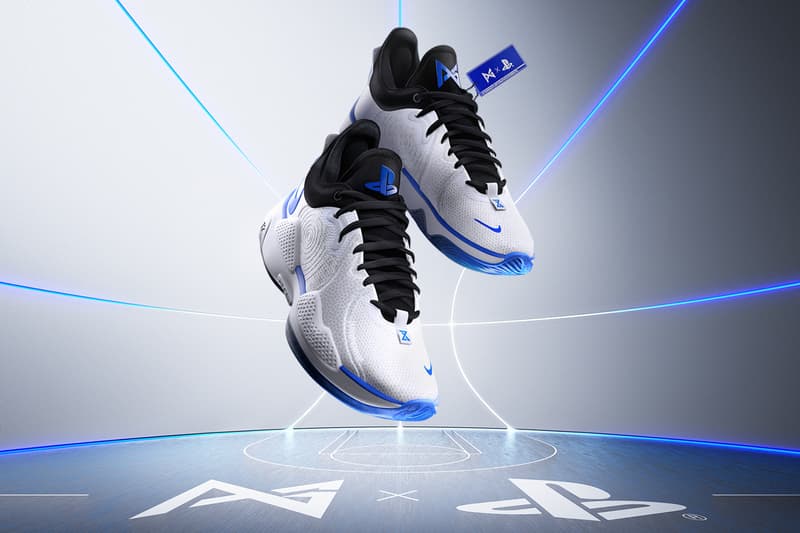 1 of 6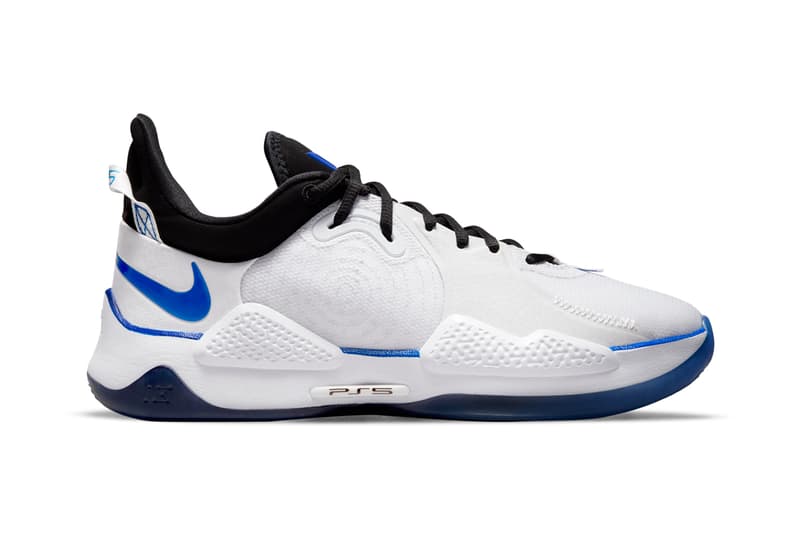 2 of 6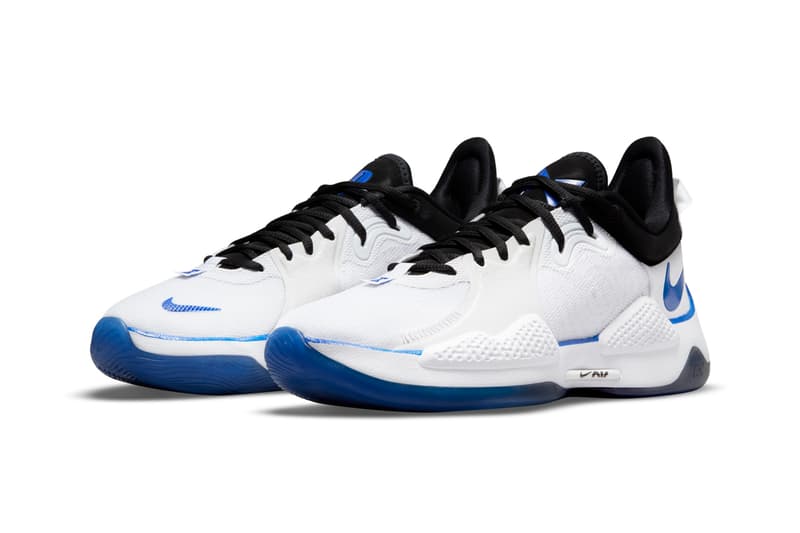 3 of 6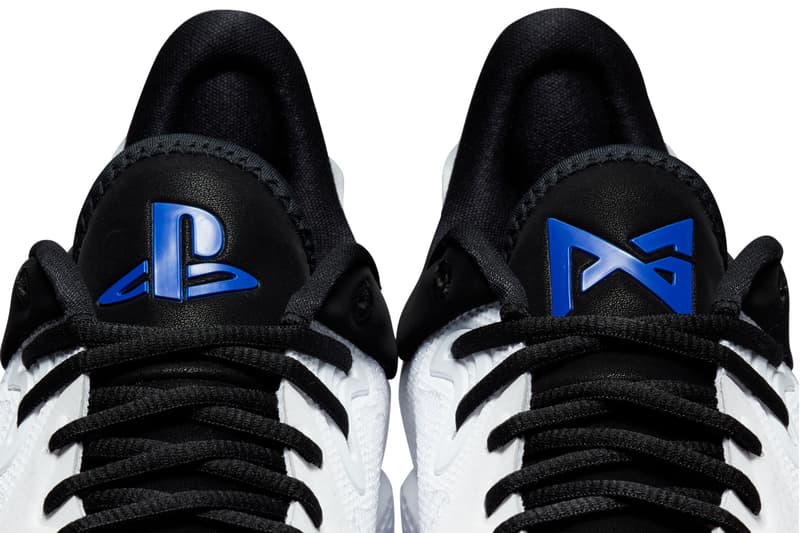 4 of 6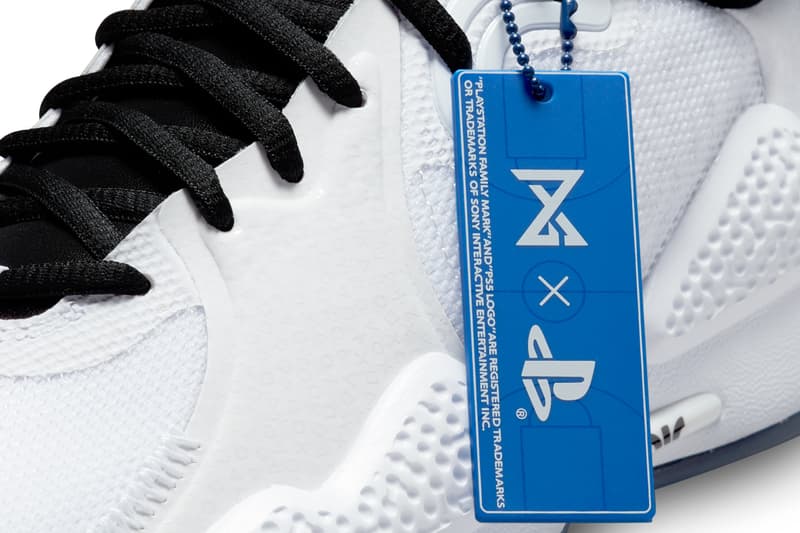 5 of 6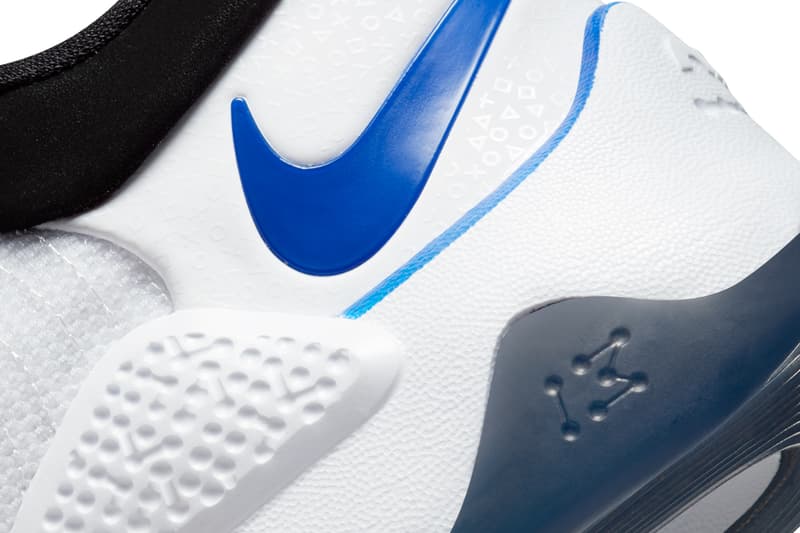 6 of 6
If there's one thing to know about Paul George, it's that he's got game — both on the NBA court as a key piece of the Los Angeles Clippers and in the virtual world as an avid gamer and co-owner of esports franchise Endemic. And since George's signature Nike line is all about exploring what makes PG PG, it's tapped George's passion for gaming since 2018's PlayStation x Nike PG 2. Now, in 2021, PlayStation and Nike Basketball are revisiting George's passion for gaming with the PlayStation 5-inspired PlayStation x Nike PG 5.
As the PlayStation 5 marks a new era for Sony's gaming console franchise and the PG 5 is George's most technologically advanced signature sneaker yet, the parallels are obvious. The shoe's design takes from the PS5's striking lines and clean, no-frills color scheme by blending a white base with blue and black accents. Yujin Morisawa, the designer responsible for the PS5's shape worked with PG 5 designer Tony Hardman to bring both worlds together, resulting in rich details from heel to toe.
These details include split tongue branding, with a PlayStation graphic on the right foot and George's PG hit on the right foot. If you look closely, you'll notice that the reinforced forefoot and heel overlays are covered with a tonal all-over print that incorporates the PlayStation's four face buttons: X, O, Triangle and Square. There's even special PlayStation hits on the insole, a PS5 embellishment on the insole and a co-branded PG/PS hangtag. From a performance standpoint, the shoe uses a full-foot Air Strobel cushioning setup to ensure soft-yet-responsive court feel.
Ahead of the PlayStation x Nike PG 5's launch, George spoke to HYPEBEAST about the design, why he loves gaming, and what he looks for from his performance footwear. See the full conversation below, and expect the PlayStation x Nike PG 5 to release via Nike SNKRS on May 14 in select regions, then arrive in the US May 27. The MSRP is set at $110 USD.
HYPEBEAST: What's your first gaming memory?
Paul George: Staying up late on the weekends to play Madden against my uncle.
Gaming is a big part of your life. How important is it for your signature footwear to paint the full picture of you as a person — both on and off the court?
Oh, it's huge. Gaming is my biggest passion off the court, so working with PlayStation and Nike on these sneaker collaborations has been a dream come true. The designers are all amazingly talented and understand the vibe and look I'm going for with each sneaker. The level of detail always blows my mind. This newest PG 5 is one of my favorites and I hope the fans love it as much as I do.
Between the PlayStation PG 2 and PlayStation PG 5, a lot has changed for both your signature line and the PlayStation system. Do you see any parallels in this evolution?
For sure. It's been an awesome journey. With the PG 2 and PG 2.5 we paid homage to my favorite classic PlayStation consoles, so this new one inspired by the PlayStation 5 feels like coming full circle. Celebrating the next generation of PlayStation and the next generation of my sneaker line. Some of the Nike designers who were there from the beginning, like my buddy Tony Hardman, created this one too. The passion they have really comes through in the design and I'm thankful for their talent and friendship.
How does the PG 5 suit the needs of your game?
They're really comfortable and well-adapted to my play style. I like to keep my opponents on their toes and switch it up on the fly, whether I'm cutting through the lane or pulling up for a jumper. The PG 5 supports the agility I need to keep my game A1.
From a looks standpoint, what's your favorite design feature of the Playstation PG 5?
I love the clean, white design that matches the look of the PS5. It's super fresh. And the tiny PlayStation shapes along the leather on each shoe that match the DualSense controller. The detail is just amazing.
Are you as competitive playing video games as you are on the court, or is it more a way to relax and unwind?
Do you watch my streams? I'm definitely competitive. Gaming is a fun way to kick back, blow off some steam, and connect with my friends and fans. But at the same time, I don't like to lose. So come ready if you see me online.
You're a big NBA 2K guy. Do you usually play as yourself? Do you have a favorite classic team to play with?
Yeah, I usually like playing as myself in the game. Favorite classic team is whatever team I'm on [in] the game.
What have you learned about gaming from your time as an owner of the Endemic esports franchise?
How big of a global phenomenon it is. Gaming is a huge global community and esports is a big part of it. As an esports team owner I get to interact with these kids who are really talented at their craft. Just like basketball, you have to train hard and be up for any competitive challenge. It's been fun to experience that world first-hand.
If you could only play three games (any era) for the rest of your life, which would you pick?
NBA 2K, Madden, and Call of Duty.
Paul George arrives in the Nike PG 5 "PlayStation" ? #NBAKicks pic.twitter.com/nHcOeUPLPK

— ? #NBAKicks ? (@NBAKicks) May 5, 2021