Nike and PUMA Are in Another Trademark Dispute Over "Footware"
The legal situation pertains to trademark requests in both the U.S. and U.K.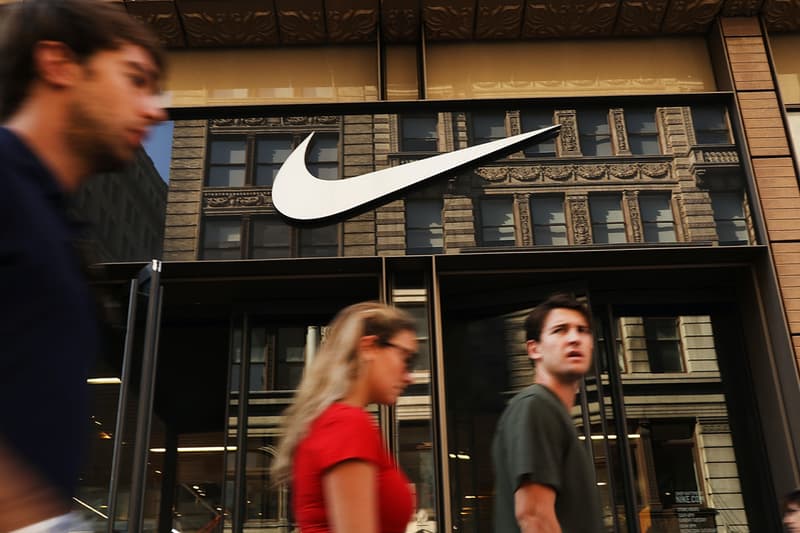 Nike has found itself in yet another trademark dispute. This time, rival shoe brand PUMA is attempting to block the Oregon-based company from trademarking the term "footware."
The Fashion Law reports that both brands have recently appeared in front of the High Court of Justice in London to appeal the hearing surrounding Nike's trademark application. As per Nike, the brand plans to utilize "footware" in connection with tech-driven sneakers, defined as "computer hardware modules for receiving, processing, and transmitting data in the Internet of things electronic devices; electronic devices and computer software that allow users to remotely interact with other smart devices for monitoring and controlling automated systems." Nike has also filed a similar trademark request for the same term under the U.S. Patent and Trademark Office (USPTO).
PUMA has opposed both of the Swoosh company's applications, claiming that the term "footware" is an "ordinary descriptive term for the goods and services," as well as an "obvious combination" of the words "footwear" and "hardware." The Fashion Law adds that Nike has combatted by providing examples of "smart running trainers," "trackable trainers," "smart shoes," "smart football boots," "smart running shoes" and "connected footwear," all of which have pointed towards the company's tech-embedded shoes.
In 2020, UKIPO ruled in favor of Nike and dismissed PUMA's appeal having deemed that the "footware" did not have an "immediately apparent" meaning. The court also added that the "evevidence at play does not establish that the mark is used descriptively in relation to the goods and services." Despite already losing the appeal, PUMA continues to oppose the trademark, currently appealing "footware" once again. Though a reversal of the initial ruling seems unlikely, PUMA has proven to be resilient and continues to persevere and fight against the trademark establishment in both the U.S. and the U.K.
In case you missed it, check out the official images of the Nike SB Dunk Low "Classic Green".