'Black Panther's Okoye Is Reportedly Getting Disney+ Spin-Off Series
Danai Gurira will reprise her role as the Dora Milaje warrior and leader.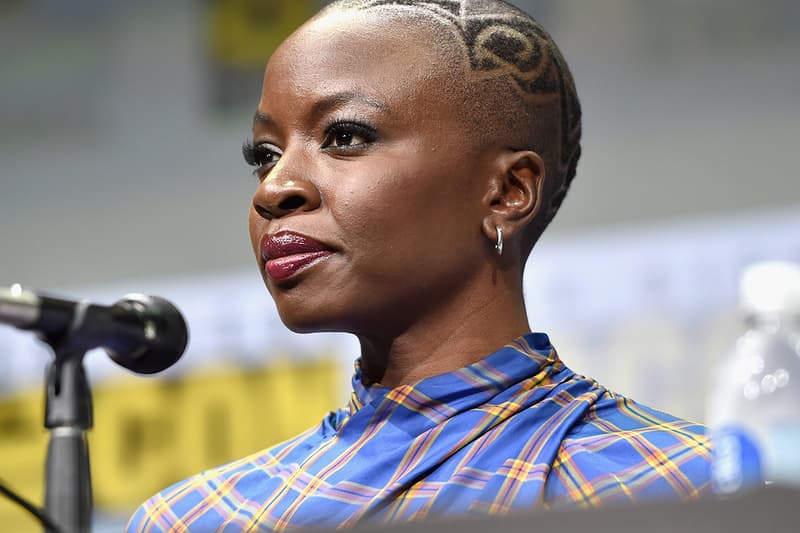 Danai Gurira's Dora Milaje warrior Okoye is rumored to be getting her own spin-off series from Marvel on Disney+.
In a new report from The Hollywood Reporter about the numerous lawyers in the entertainment industry, a paragraph about Gurira's attorney Jamie Mandelbaum states that he "brokered a deal for [Gurira] to not only reprise her role as Okoye in the upcoming Black Panther sequel but also in an origin spinoff series for Disney+."
The series is rumored to be an origin story for Okoye, and Gurira will reprise her role as the Dora Milaje's deadliest warrior and leader following her appearances in the original Black Panther, both Avengers: Infinity War and Endgame. Other details regarding the spin-off series remain scarce at this point, and it's also unclear if Okoye's project would be the same as, or related to, the upcoming Wakanda series on Disney+.
For now, neither Marvel nor Disney has officially confirmed the news, so fans of Wakanda should definitely stay tuned for more updates to come.
Elsewhere in entertainment, Todd Philips is reportedly working on a Joker sequel.