J. Cole Unveils 'The Off-Season' Tracklist and Producers
With help from producers Timbaland, T-Minus and others.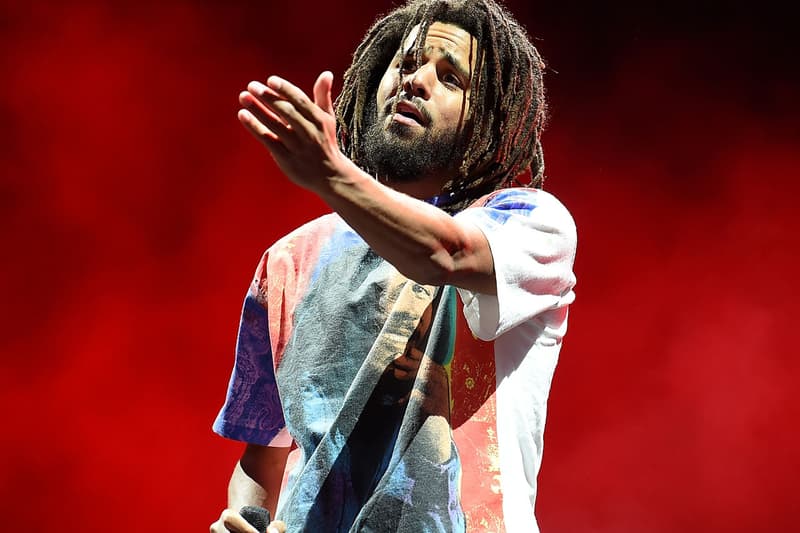 Hours before the official release of his sixth studio album The Off-Season, J. Cole has taken to Instagram to reveal the official tracklist and industry-leading producers involved with the project, which include Boi-1da, Timbaland, Frank Dukes, and T-Minus.
View this post on Instagram
In true J. Cole fashion, the musician revealed that no featured artists will appear on The Off-Season under the simple caption, "Tracklist. Album at midnight." Working in tandem with the project's executive producers, Cole also credits himself for production on the soon-to-be-released work.
After announcing the album's release date last week, Cole gave fans a taste of what to expect on his latest body of work with the drop of its lead single "i n t e r l u d e." Additionally, the rapper released an accompanying 12-minute documentary, in which he detailed the inspiration behind The Off-Season and drew parallels between his growth as an artist and his intensive training as a basketball player.
"I had to make a real decision: Are you okay with getting comfortable, chilling, mailing it in, waiting around on inspiration?" he says in the film while speaking to 21 Savage. "If this is as high as you ever got — not career success-wise, but from a skill level, like have you wrote your best songs? Did you leave no stone unturned creatively? And when I thought about that feeling, I was like, 'Nah, I'm not cool with that.'"
Reaching new heights once again, J Cole's new album will drop at midnight.
J. Cole also showcased his on-the-spot rap game in a freestyle with L.A Leakers. Listen to the rapper's candid bars ahead of The Off-Season's release.