Hasbro Brought Back Its Kenner Rainbow Boba Fett Figure For 'Star Wars' Day
A legendary prototype for diehard fans.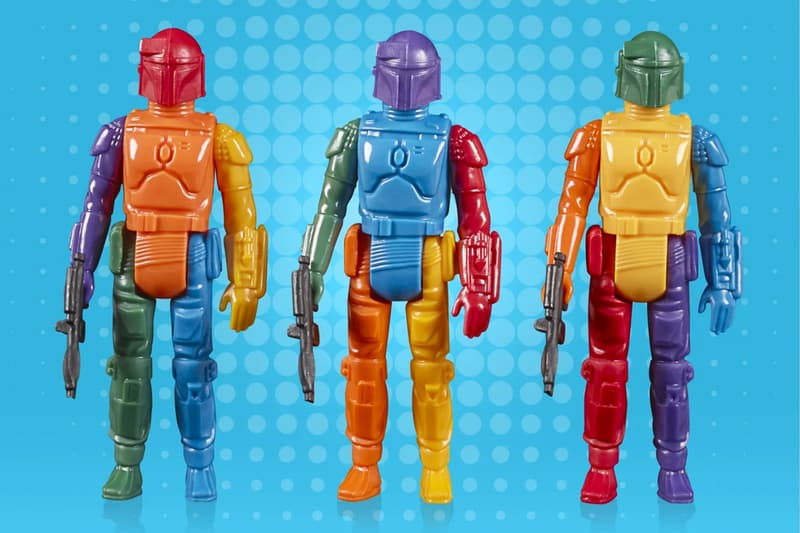 In celebration of May the 4th aka Star Wars Day, Hasbro has brought back its iconic rainbow Boba Fett prototype figure from its Kenner Classics range.
For those unfamiliar, prior to the original launch of Kenner's 3.75-inch scale Boba Fett figure decades ago, toy designers had to first create a prototype to make sure all the dimensions fit correctly. Instead of using the high-quality plastic you'd usually make the final product out of, the team would simply use whatever scrap plastic was lying around in order to keep costs and waste low. The result was the rainbow Boba Fett toy you see above, carrying different, extremely vibrant colors across his limbs and body as well as his emblematic thruster pack and rocket launcher.
For the diehard Star Wars fans out there, Hasbro's Retro Collection Boba Fett Prototype Edition will be available for pre-order over at Target, with a release date scheduled for this summer.
In other news from a galaxy far, far away, Disney+ has dropped the first episode of The Bad Batch.