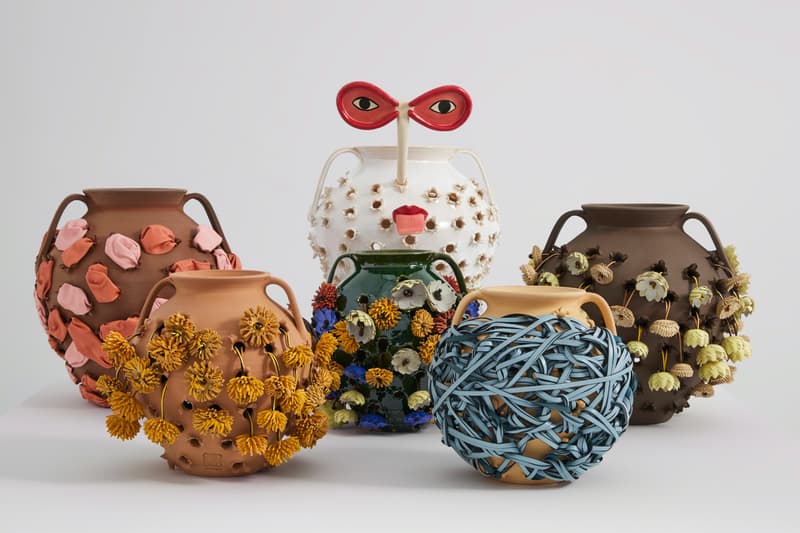 1 of 21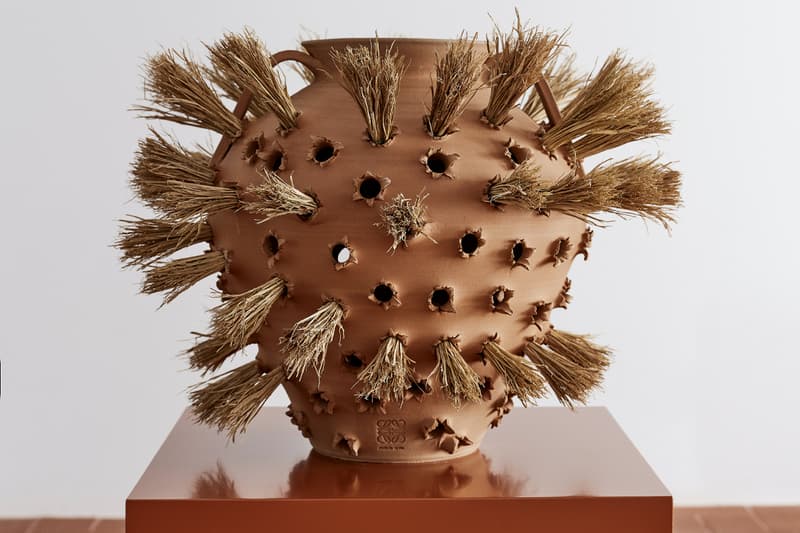 2 of 21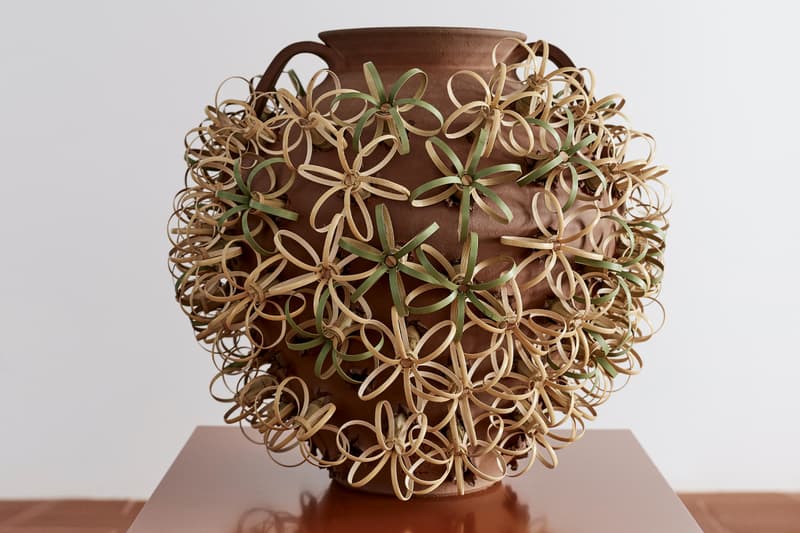 3 of 21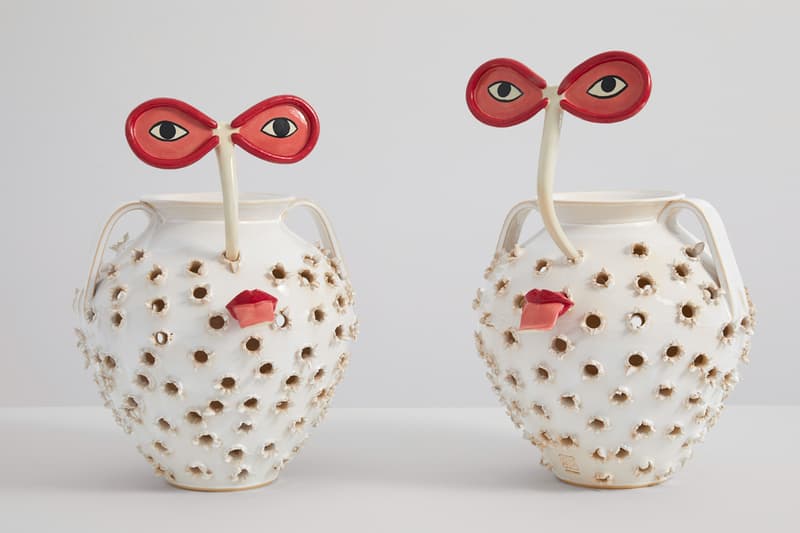 4 of 21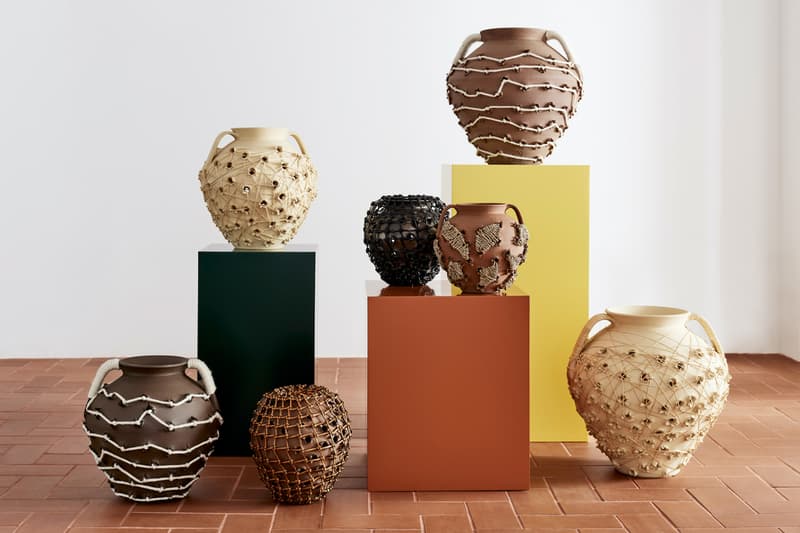 5 of 21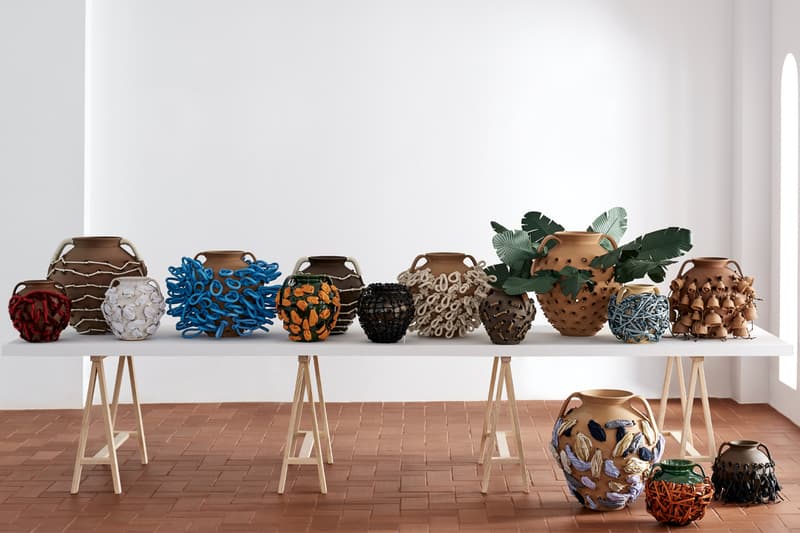 6 of 21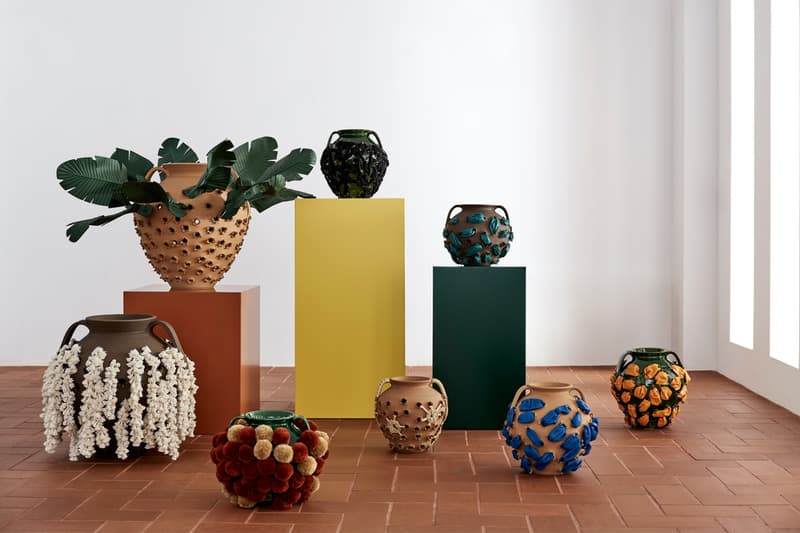 7 of 21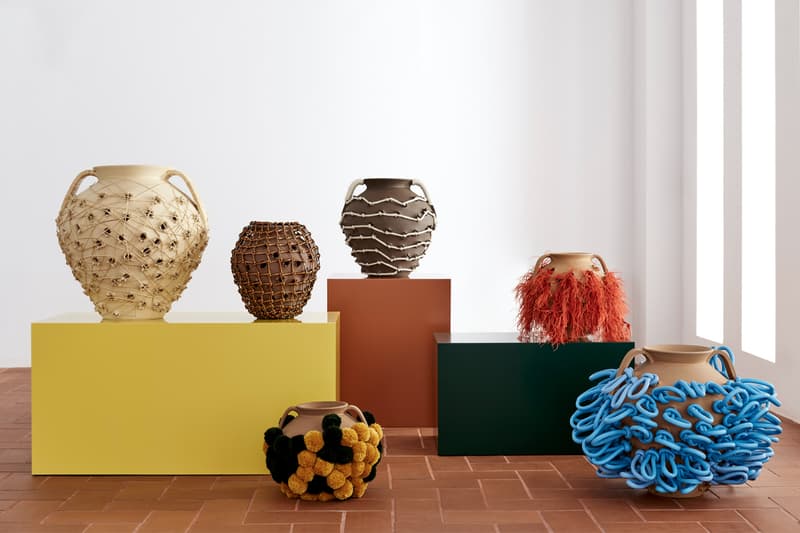 8 of 21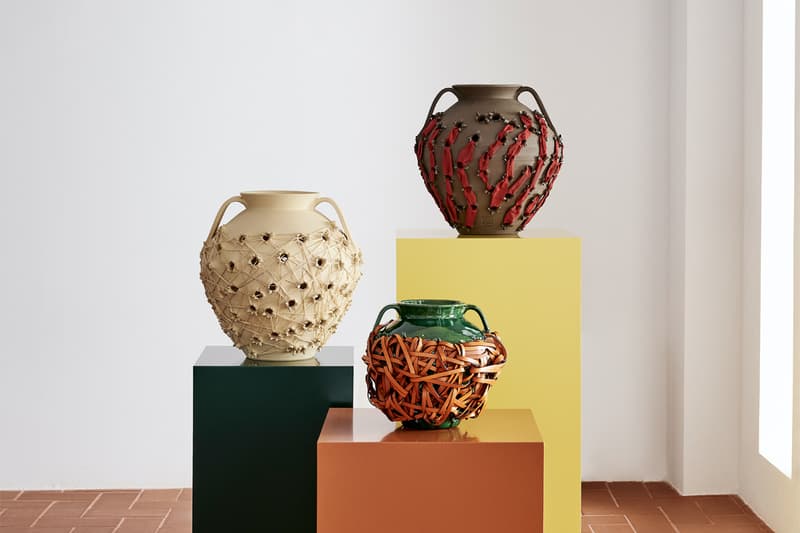 9 of 21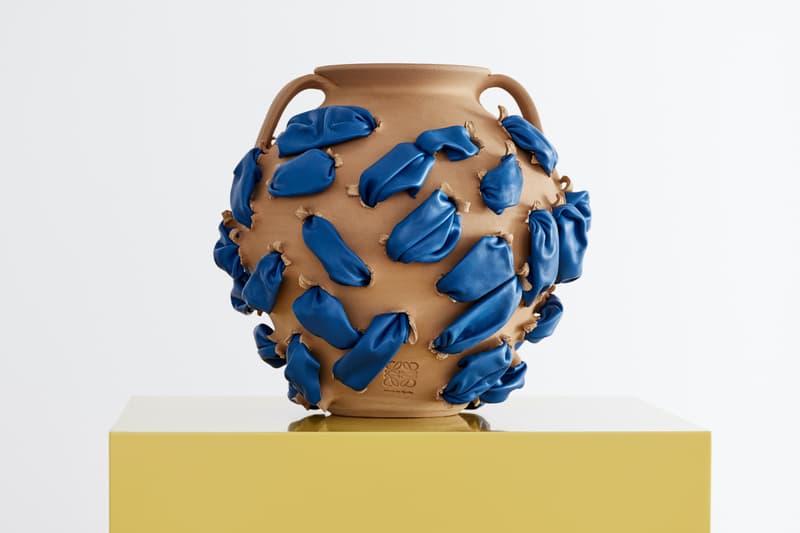 10 of 21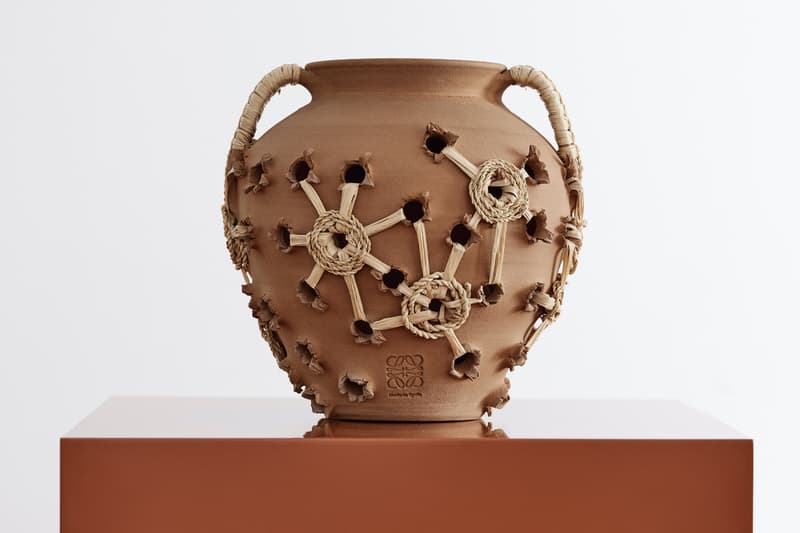 11 of 21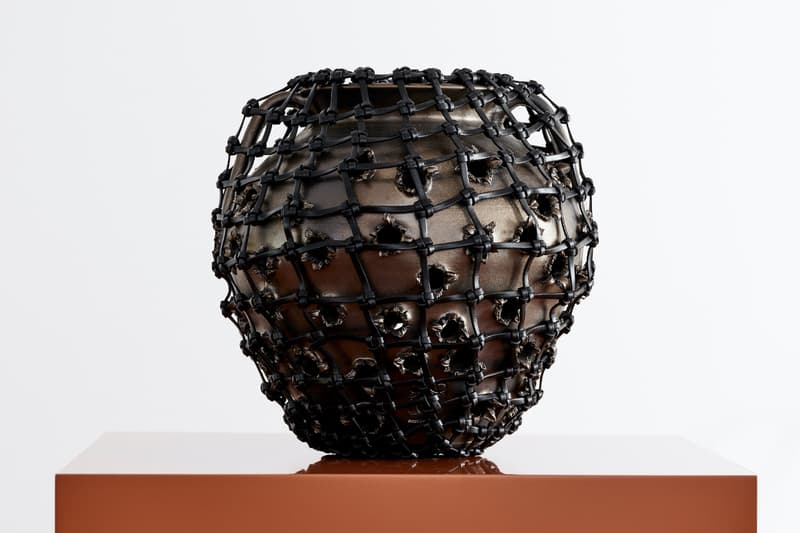 12 of 21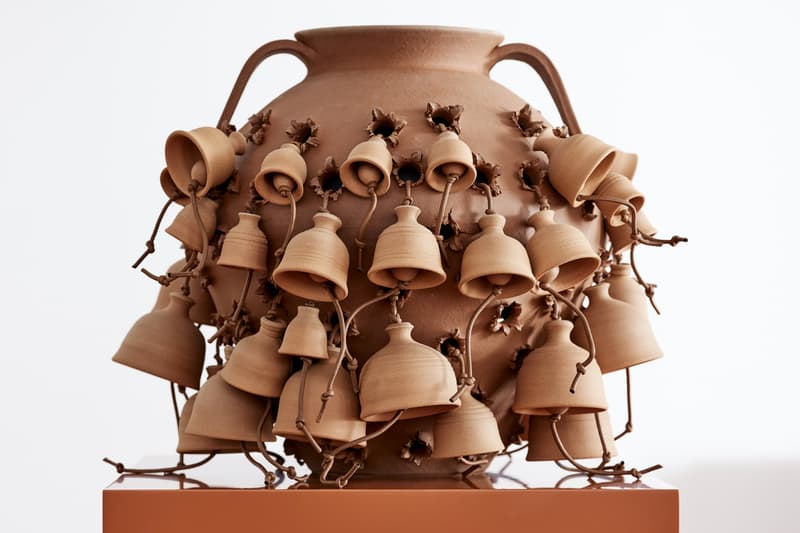 13 of 21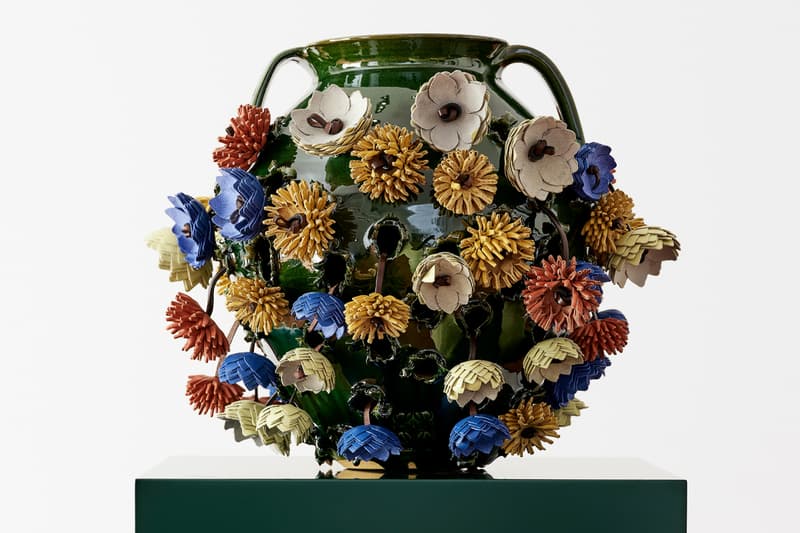 14 of 21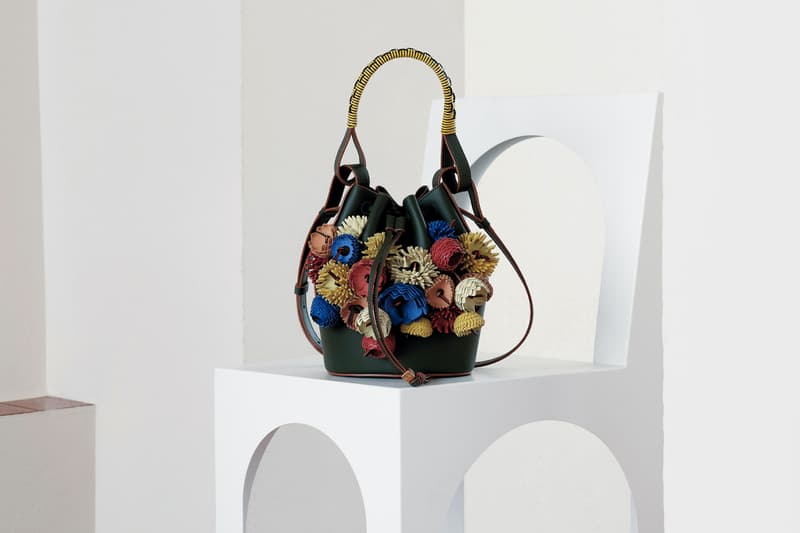 15 of 21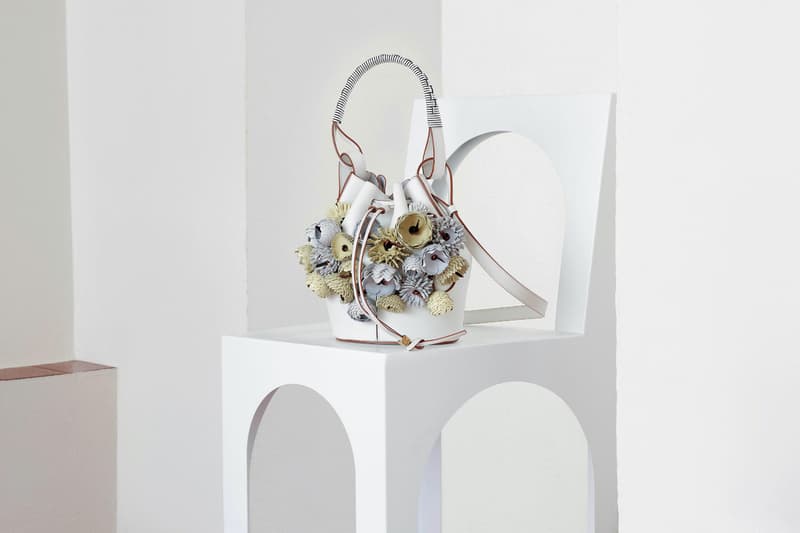 16 of 21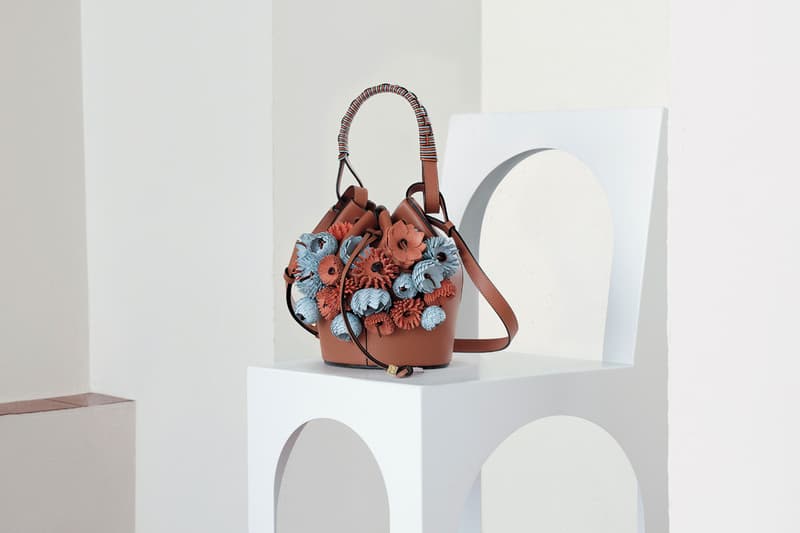 17 of 21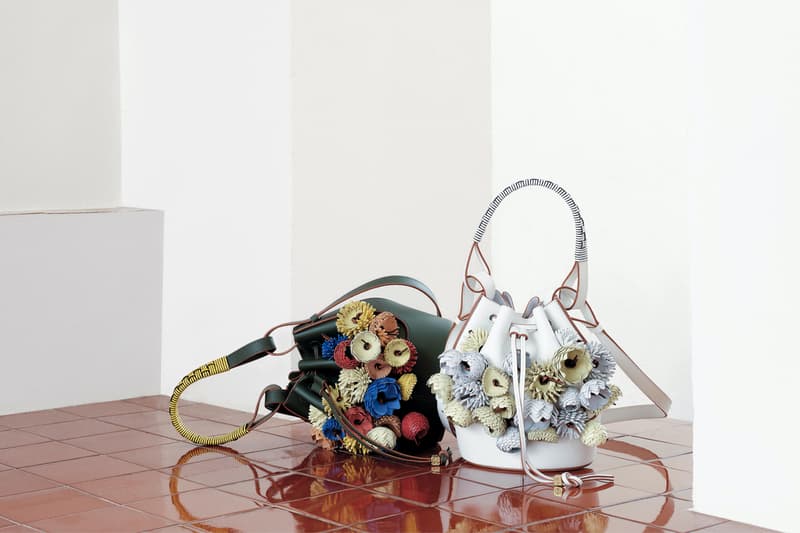 18 of 21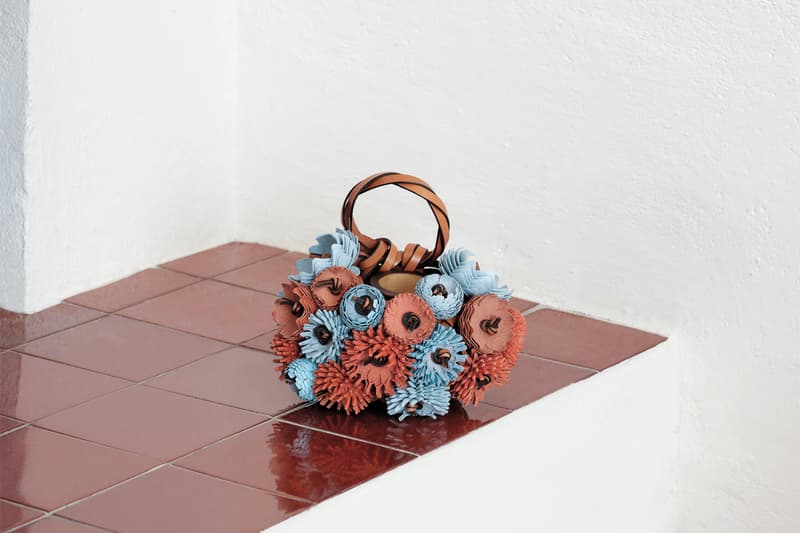 19 of 21
20 of 21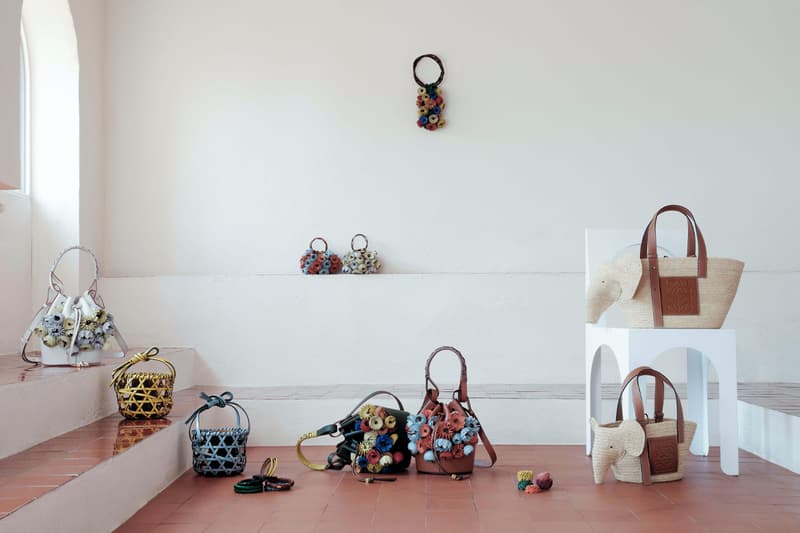 21 of 21
Latest LOEWE Weaves Collection Will Be Sold in Collaboration With Sotheby's
Featuring a collection of unique, artisan-crafted objects, baskets and accessories.
---
LOEWE has partnered with Sotheby's to highlight its latest Weaves collection. LOEWE Weaves explores a collection of unique, artisan-crafted objects including artist-embellished Galician chestnut roasters, woven leather bags, baskets and accessories.
Sotheby's is set to exhibit a selection of seven artist-embellished chestnut roasters featuring experimental techniques by artists from Arko, Min Chen and Laia Arqueros. The Galician Chestnut roaster is the main protagonist of the collection. The handmade clay pot features multiple holes punched in, creating a functional and whimsical design that focuses on the textures depicted through the unique weaving techniques. The artists have reimagined pots made from master potter Anotonio Pereira and will be displayed alongside additional pieces at Sotheby's marquee May auction at the Modern and Contemporary Art in New York.
84 more chestnut roasters were given to artisans Idoia Cuesta and Belen Martinez from Spain, as well as LOEWE's own ateliers where they experimented with new techniques that showcase additional creative interpretations of the pots. Holes were braided or passed through with strips of rope, leather strings, wool threads, just to name a few. These pieces, alongside re-envisioned accessories of LOEWE classics such as the Baloon bag and Elephant bag will be exhibited and available for sale in the LOEWE stores worldwide.
The chestnut roasters will be sold at a fixed price on Sotheby's Buy Now online marketplace starting May 1, making LOEWE the first major luxury fashion house to exclusively consign with the platform.
In case you missed it, Prune Nuorry explores bioethics through sculptures in "L'Amazone Erogène".