Apple iMac Review: A Powerhouse Desktop That Delights The Senses
It's light, it's sleek, it's fast and it's incredibly beautiful to look at.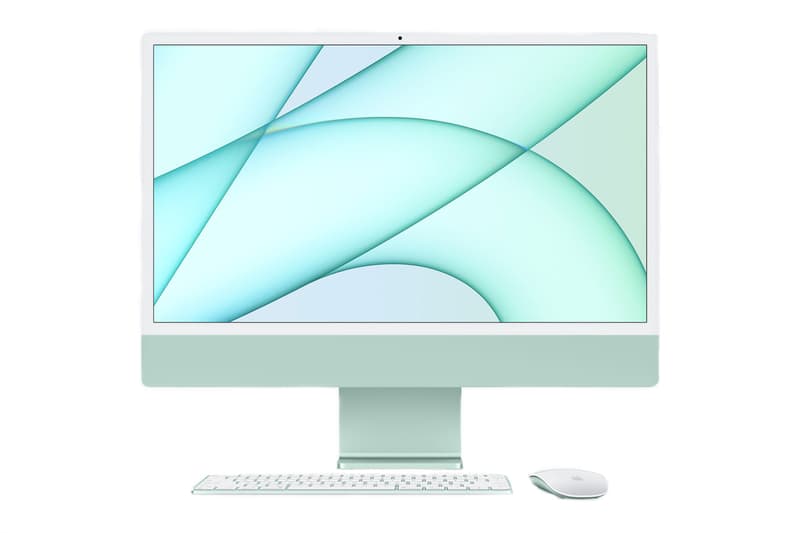 1 of 2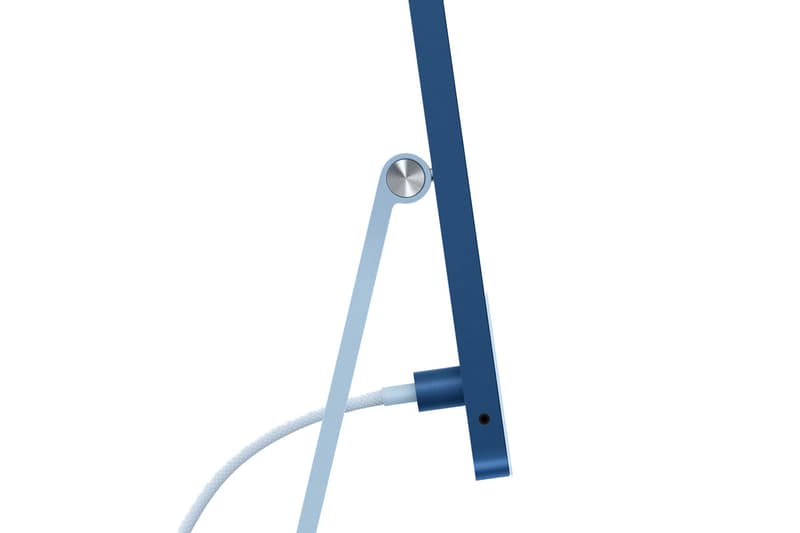 2 of 2
If form and function are equally as important to you, then Apple's fully-redesigned iMac desktop might be the perfect addition to your workspace. The almost-impossibly thin computer is loaded with high-performance features that boast incredible speed while the device's vibrant array of color options are a visual treat.
The 24-inch iMac with 4.5 Retina display starts at $1299 USD for 256GB storage and goes all the way up to $1699 USD for a 512GB storage. It comes in several sleek, steely finishes, like blue, green, pink, silver, yellow, orange and purple, stands 18.1 inches in height and weighs just under 10 lbs. The iMac is available for purchase at Apple Stores, apple.com and authorized resellers around the world, and will be arriving to customers beginning Friday, May 21.
Under the hood are some advanced specs that offer more power than ever before. The razor-thin 11.5 mm body houses Apple's M1 chip, which combines the device's CPU, GPU and other components onto a much smaller logic board. The impressive chip features four high-performance cores and four high-efficiency cores, offering up to 85 percent faster CPU performance over standard 21.5-inch iMacs of the past. The powerful 7- or 8-core GPU is up to twice as fast as previous iMac models, delivering incredible integrated graphics and high-performance for apps like PhotoShop or Final Cut Pro. The 16-core Neural Engine in M1 is capable of computing up to 11 trillion operations per second, delivering a hefty boost to machine learning tasks.
Running multiple apps is a breeze. My iMac was able to run Photoshop and Premiere Pro simultaneously while streaming live video without even breaking a sweat. Switching between apps was a seamless experience that was far-removed from the lag my other devices experience when I get even slightly too tab-happy.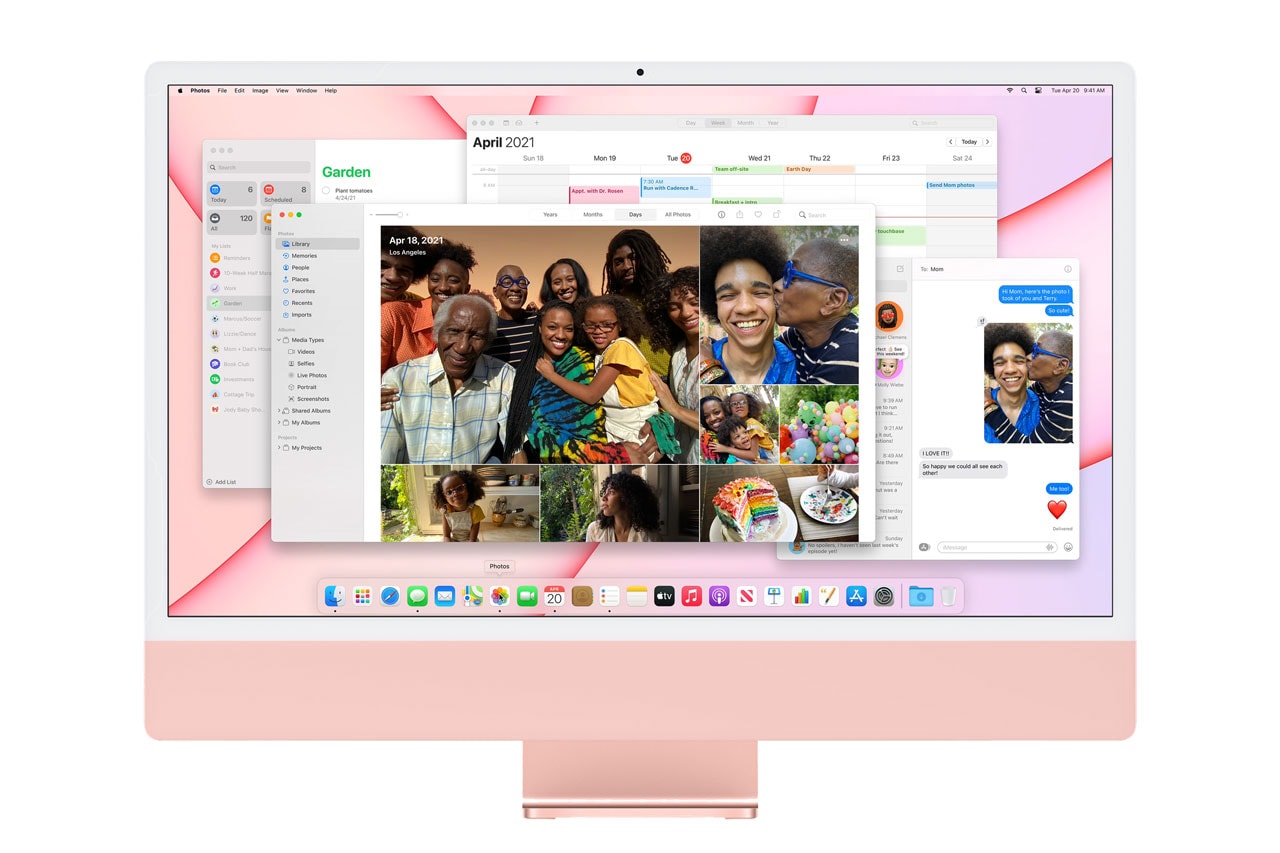 The device runs on macOS Big Sur, which Apple has dubbed "the world's most advanced desktop operating system." MacOS Big Sur is engineered to take full advantage of the M1 chip and enable the iMac to run on iPhone and iPad apps while also delivering powerful updates to apps like Safari and Messages. Beyond this, Apple now offers thousands of popular Universal apps that take full advantage of M1/macOS Big Sur. In many ways, the iMac feels like a more sophisticated extension of other devices in Apple's improved ecosystem — iCloud and AirDrop work flawlessly with the iPhone, and handing off notes, calls or emails between devices is intuitive and simple. I was able to look up a recipe on my iPhone and then hand it off to my iMac for larger viewing with an ease-of-use that Apple is known for.
In addition, the iMac offers two Thunderbolt/USB 4 ports, each delivering up to 40Gb/s data transfer for external drives and cameras. Two additional USB 3 ports with 10Gb/s data transfer are included on the $1499 USD model, along with an added ethernet port in the power adapter. All models come with ultrafast WiFi 6 and Bluetooth 5.0 wireless technology, and the charging port has been redesigned with a 2-meter woven cable and a magnetic external power adaptor for smooth connection.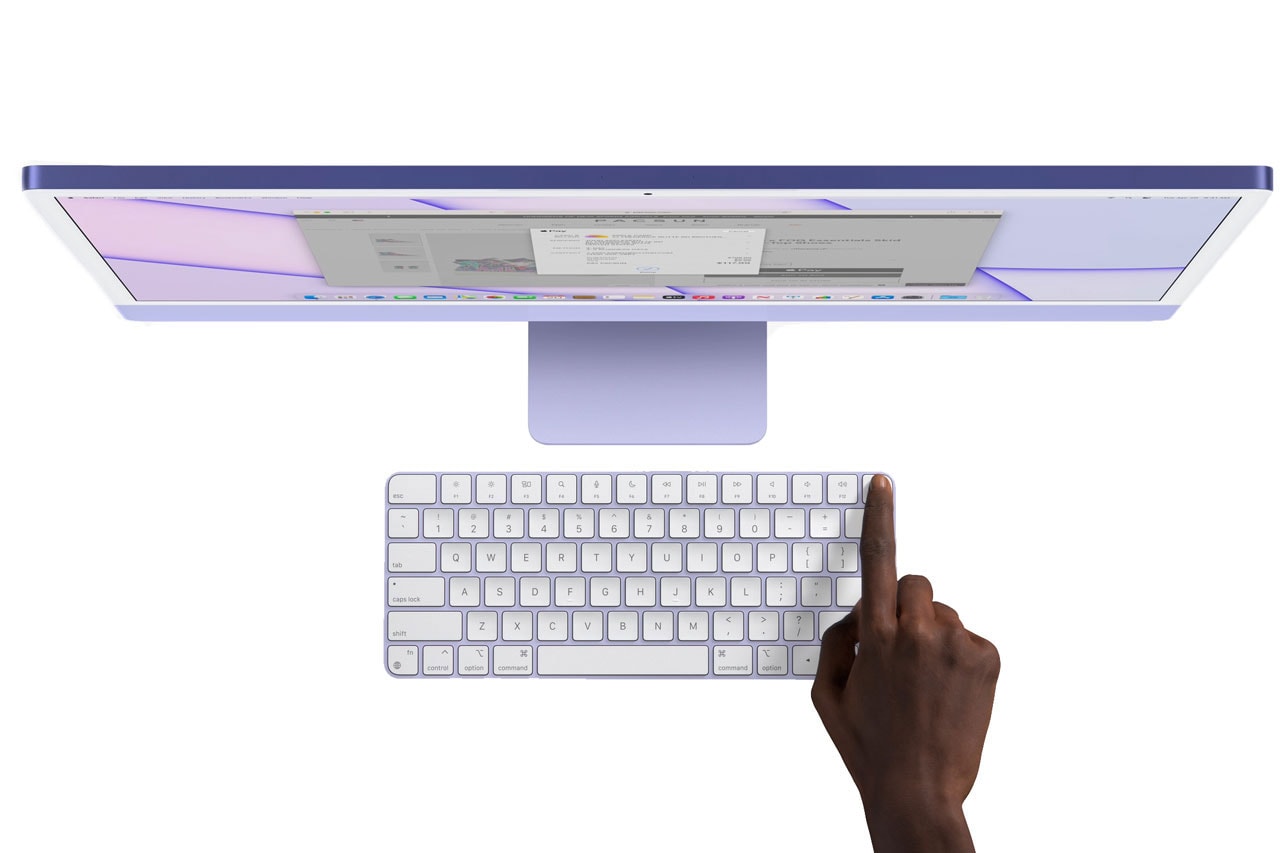 Visually, the iMac is breathtaking in its thoughtful touches — the colorful multi-tonal shell is elegant in execution and color-matched accessories, like the woven charging cable, Magic Mouse, a woven USB-C to lightning cable and a Magic Keyboard with Touch ID are a delight. A feature I didn't realize I would appreciate so much was the ability to swap between users effortlessly using Touch ID, keeping everyone's unique desktop preferences intact.
One of the most thoughtful aspects of the iMac was the unboxing of the device itself. Apple redesigned the cardboard iMac box to color-match the device inside and included intuitive pull tabs on the side of the package to allow the device to slide out with ease. Apple doubled down on its branding, placing a color-matched sticker with the words "hello" in cursive over the screen as it first greets you. Once turned on, variants of "hello" in different languages gently flash on top of a screensaver that is also color matched to the computer's outer shell. The entire experience was well-curated and whimsical, a nod to Apple's former advertising adage to "Think Different."
The beauty of the new iMac extends to its 4.5 Retina display that delivers an impressive 11.3 million pixels for truly vibrant imagery. The entire front of the iMac is now just a single sheet of glass, outfitted with softer colors and a narrower light gray border on the front that almost seems to disappear. P3 wide color supports one billion colors and 500 nits of brightness, while True Tone technology automatically adjusts the white point of the display to the color temperature of the environment, creating a more natural viewing experience. Add to that an industry-leading anti-reflective coating that provides incredible readability and clarity, whether for streaming live video or proofreading an Apple product review.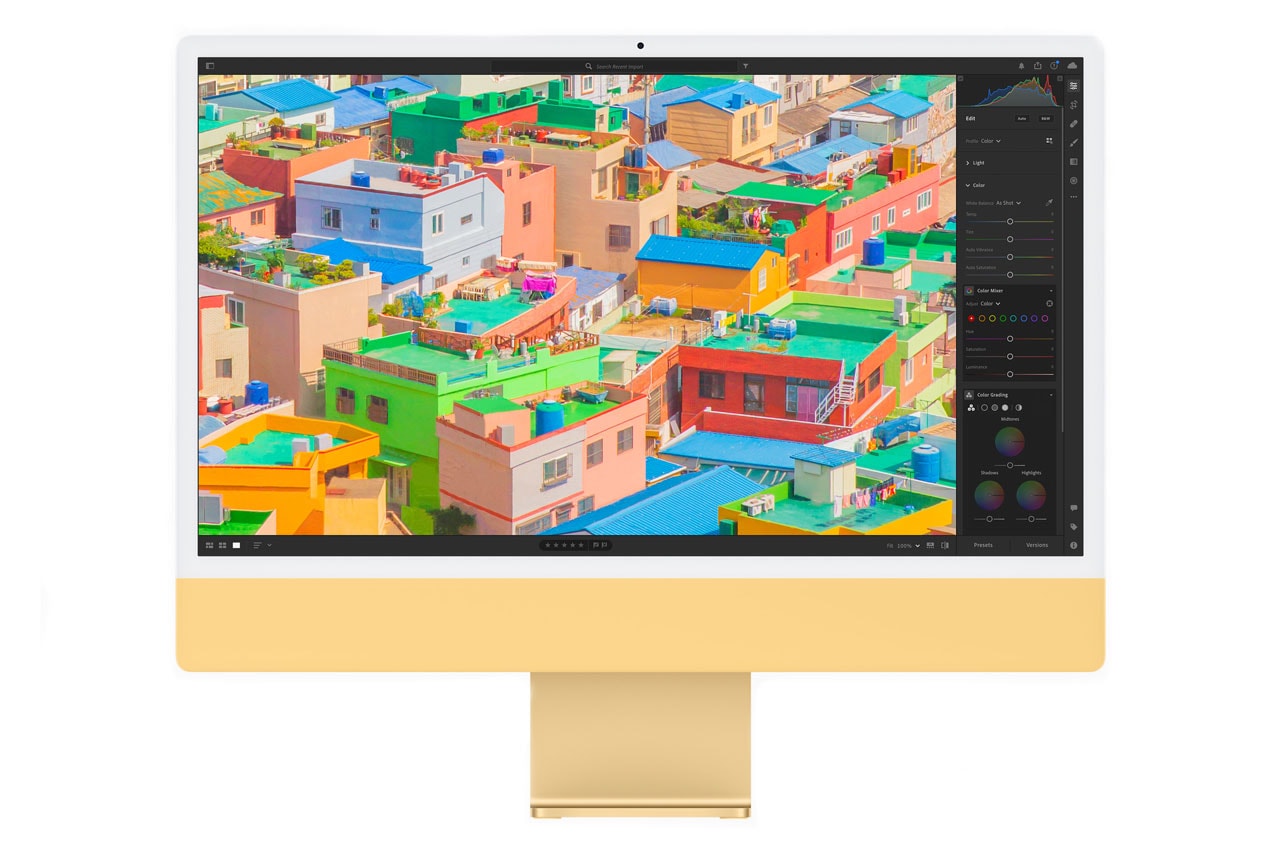 The iMac has also been loaded up with the best mic system, camera and speakers ever integrated into a Mac. A 1080p FaceTime camera offers double the resolution for clearer video, while more efficient sensors allow for better performance in low light. The M1's advanced image signal processor analyzes pixels at over a trillion operations per second, and introduces advanced noise reduction algorithms for the best possible video experience — perfect for back-to-back Zoom meetings or video chatting with an elderly relative who will remark that they can see almost every pore on your face.
The three-mic array allows for studio-quality sound designed to reduce feedback, while directional beamforming helps the mics ignore background noises. The six-speaker sound system creates incredibly lively audio that can easily fill a room, and two pairs of force-cancelling woofers create hardy, articulated bass that can absolutely get a 1 a.m. solo dance party started. Advanced algorithms also enable iMac to support spatial audio when playing video with Dolby Atmos.
Overall, the iMac delivers on what Apple is known for: it's light, it's sleek, it's powerful and it's incredibly beautiful to look at.