Krispy Kreme Is Bringing the Island Vibes With Latest Tropic-Inspired Doughnut Flavors
Bringing back the popular Key Lime Pie and dropping a new Piña Colada flavor.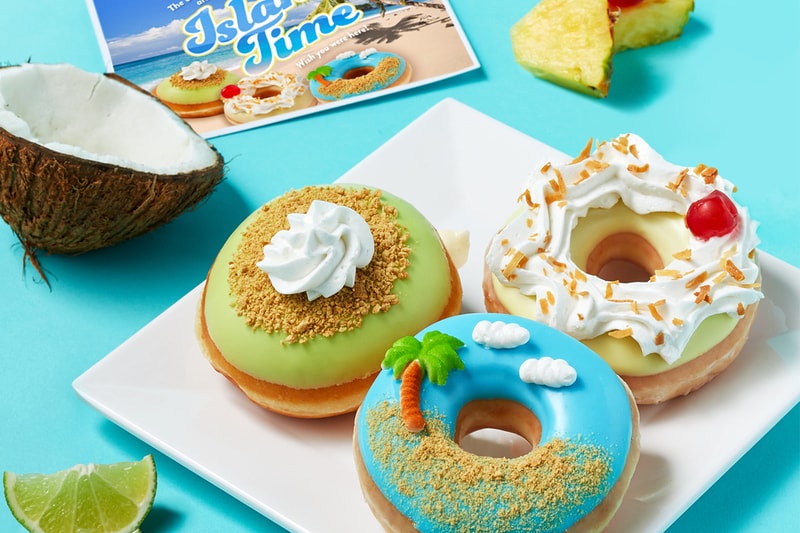 1 of 4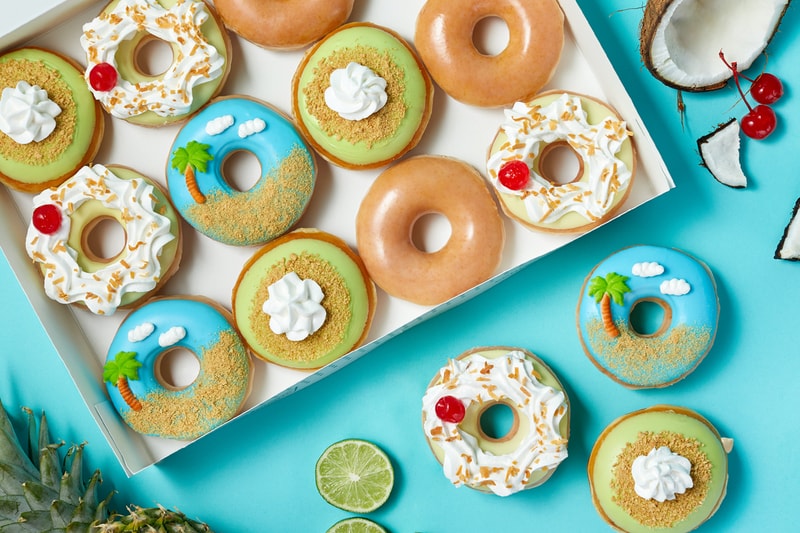 2 of 4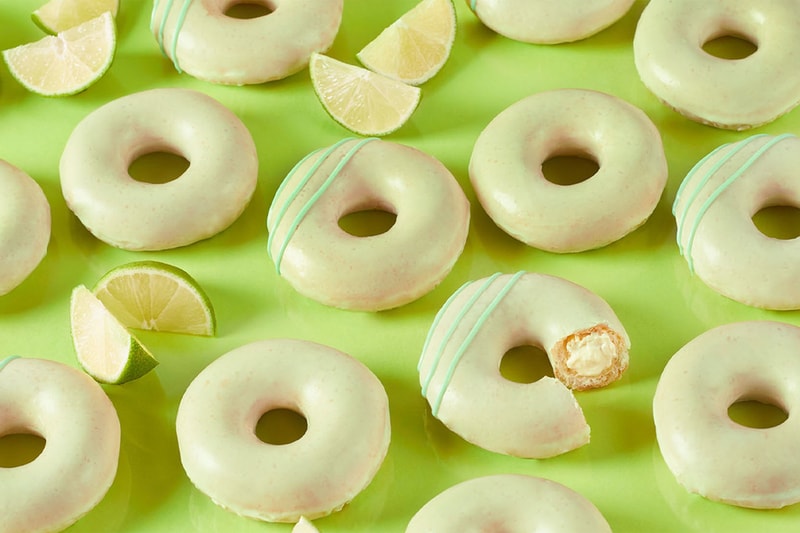 3 of 4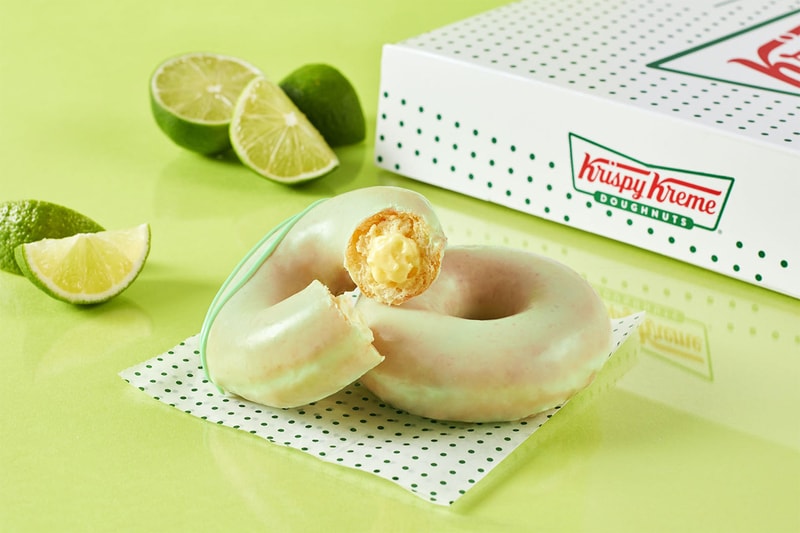 4 of 4
Krispy Kreme is bringing the vacation vibes to fans seeking an island retreat with three tropic-inspired doughnuts. The beloved doughnut brand is bringing back the ever-popular Key Lime Pie Glazed Doughnuts and introducing the new Piña Colada Doughnut to fans nationwide.
The Piña Colada flavor features an Original Glazed doughnut filled with Piña Colada-flavored Kreme. The doughnut doubles up on the tropical palate by dipping in a similar tasting icing, topped off with coconut shreds and candied cherries. Those who remember the Key Lime sensation will be pleased to know that the doughnut is coming back, dipped in its signature lime green icing, topped with graham crumbs and a Kreme dollop. The third doughnut variant called the Island time Doughnut, sees an Original Glazed doughnut filled with the classic Kreme. The treat gets a tropical makeover as it is dipped in a light blue icing and topped with graham crumbs and a palm tree, resembling the ocean and the sand.
Key Lime fans can enhance their sweet escape on "Key Lime Fridays" which is only available on May 21 and 28 in select stores. On these days, Krispy Kreme will offer both the Key Lime Glazed Doughnut and Key Lime Filled Doughnut. All donuts are available starting May 17 for a select time only.
Those looking for other summer treats can check out Kellogg's new Rice Krispy Treats Strawberry flavor, hitting stores this May.