Dave Portnoy Declares Himself As the Unofficial Leader of SafeMoon Cryptocurrency
"I like the word 'moon' because that's where I want to go."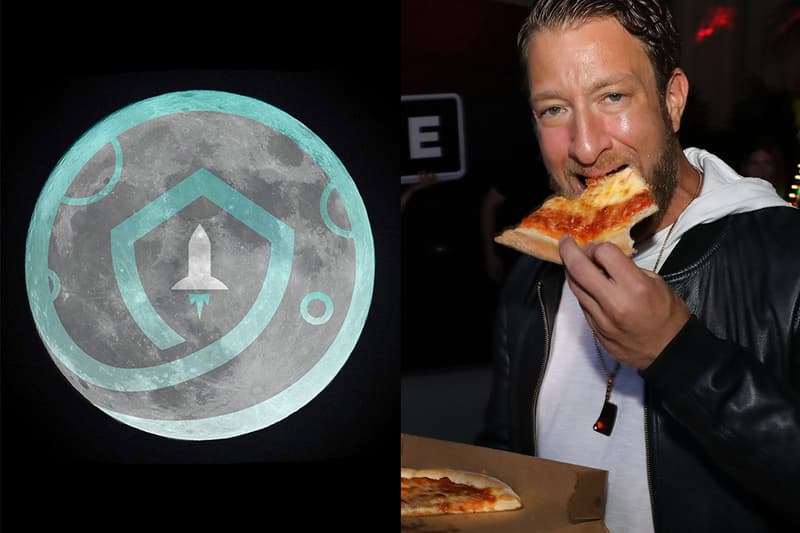 The self-proclaimed "Bitcoin Baron" Dave Portnoy is making headlines in the cryptocurrency world once again. Holding one of his signature Barstool emergency press conferences, El Pres starts off by explaining that the recent Dogecoin and Bitcoin leveraging by Elon Musk got him thinking that he needs to get involved in another altcoin, more specifically, a shitcoin.
Choosing between DOGE, ASS, LTC, SafeMoon, SHIBA, and HOGE, Portnoy went on to explain that he would be choosing one coin and appointing himself as the leader of that coin — swearing that he will either ride it to the stratosphere or hell on Earth. Either way, he is not selling. He ultimately revealed that he put $40,000 USD in SafeMoon and that he would back it 100 percent.
Reiterating that he has no idea what it does and that he is not giving financial advice, Portnoy continued with, "it could be a Ponzi scheme. I like the word 'moon' because that's where I want to go." Since the press conference, many have taken to Twitter with mixed feelings towards his choice of shitcoin.
Thank you to the 1.5 million people who watched this video and the #SAFEMOONARMY who made #SAFEMOON trend all day. I'm humbled to be part of whatever it is I'm part of. Hopefully the #Crypto community can come together. Love not peace. Remember we are all magic coins. https://t.co/XkuVGKcy1f

— Dave Portnoy (@stoolpresidente) May 18, 2021
Ps – #safemoon is up 25% since I adopted it. #SAFEMOONARMY

— Dave Portnoy (@stoolpresidente) May 17, 2021
I've never been more confident in my decision to back #SAFEMOON I had no clue all this hate and jealousy in #crypto existed. But as Reggie Jackson once said "fans don't boo nobodies". If people are this frightened of the #SAFEMOONARMY that means I picked the right one

— Dave Portnoy (@stoolpresidente) May 17, 2021
Let's bet 1 million cash. I'll pay for independent auditor we agree on and give home full transparency. Im the only honest guy left. Or if you are a poor person lets bet 10k. Or any amount you want https://t.co/34LtXYuSNa

— Dave Portnoy (@stoolpresidente) May 17, 2021
In other cryptocurrency news, Elon Musk impersonators have reportedly made $2 million USD with cryptocurrency scams.