Kellogg's Is Bringing Back Strawberry-Flavored Rice Krispies Treats Just in Time for Summer
Snap, Crackle and Pop!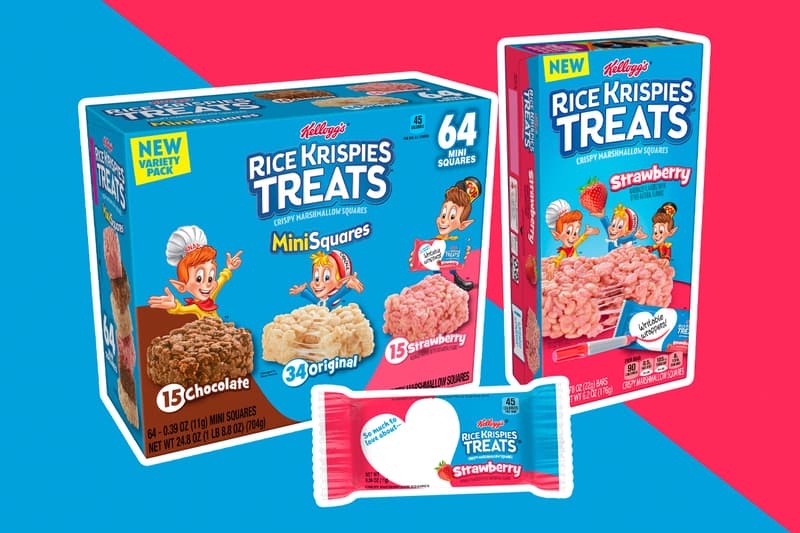 Kellogg's is taking a trip down the nostalgic memory lane of schoolyard lunches and summer vacation snacks with the return of the strawberry-flavored Rice Krispies Treats. The delectably flavorful cereal treat will keep fans wanting more, as the pink marshmallow pull makes a stunning comeback on shelves this season.
Alongside the strawberry flavor, Rice Krispies Treats Mini Squares takes on Neopolitan-inspired ice cream flavors by offering squares in Chocolate, Original and Strawberry variety pack. Whether or not you are a berry-fan, chocolate connoisseur or prefer the taste of classics, Kellog's wants to ensure that everyone is covered.
The Rice Krispies Treats Mini Squares go for $10.79 USD for a 64-count box while the Rice Krispies Treats Strawberry are available separately for $3.39 USD for an eight-count box and $5.49 USD for a 16-count box. The cereal bar treat will hit retailers nationwide this May.
In other F&B news, Tabasco has just unveiled its first line of BBQ sauces.