Toronto Raptors Superfan Nav Bhatia Is the First Fan Ever Honored at Basketball Hall of Fame
"There is now a turban and the first fan honoured within Naismith Basketball Hall of Fame."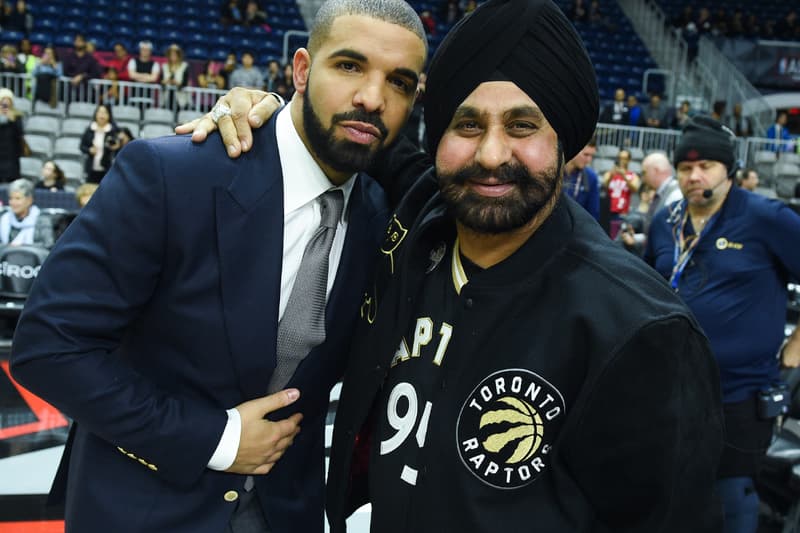 Toronto Raptors superfan Nav Bhatia has been immortalized in the Naismith Basketball Hall of Fame. He is officially the first fan to be honored at the Baskteball HOF, having attended and sat courtside at nearly every single Raptors home game since the franchise's inception in 1995.
Over the years, Bhatia has become a staple in the Toronto homecourt and an integral part of the city's community. He took to social media and stated, "In the greatest building basketball has, the name Superfan Nav Bhatia will be immortalized. There is now a turban and the first fan honoured within Naismith Basketball Hall of Fame. I am overcome with emotions today."
Prior to the award, Bhatia earned himself his own spot at the Raptors' 2019 championship parade, as well as his own custom championship ring. Now that he has been inducted into the Basketball Hall of Fame, he will have an additional piece of bling to commemorate the moment.
Bhatia moved to Canada from India in 1984 but faced many challenges working in the field of mechanical engineering as an immigrant. However, despite all odds, he was able to forge a successful career path in auto sales, later becoming one of the GTA's most successful car dealers.
In 2018, Bhatia founded his own organization, the Nav Bhatia Superfan Foundation, aimed at uniting people through the game of basketball. The foundation helps to build and refurbish courts across Canada with the support of the MLSE Foundation. The goal of the foundation is to ensure that children of all backgrounds can come together and play the sport that Bhatia has fallen in love with over the years.
Congrats to a true Toronto icon for this achievement.
View this post on Instagram
View this post on Instagram
View this post on Instagram
Thank you Mayor Tory. https://t.co/Eve7JgY0QB

— Nav Bhatia Superfan (@superfan_nav) May 18, 2021
A true icon.

Congratulations on being inducted to the @Hoophall, @superfan_nav. #WeTheNorth pic.twitter.com/Fw8TAFL8NN

— Toronto Raptors (@Raptors) May 17, 2021
In other NBA news, the league has officially announced the playoff matchups which begins May 18.