Tyson Fury's Proposed Bout With Anthony Joshua In Doubt After U.S. Legal Ruling
Just days after the heavyweight unification fight was first announced.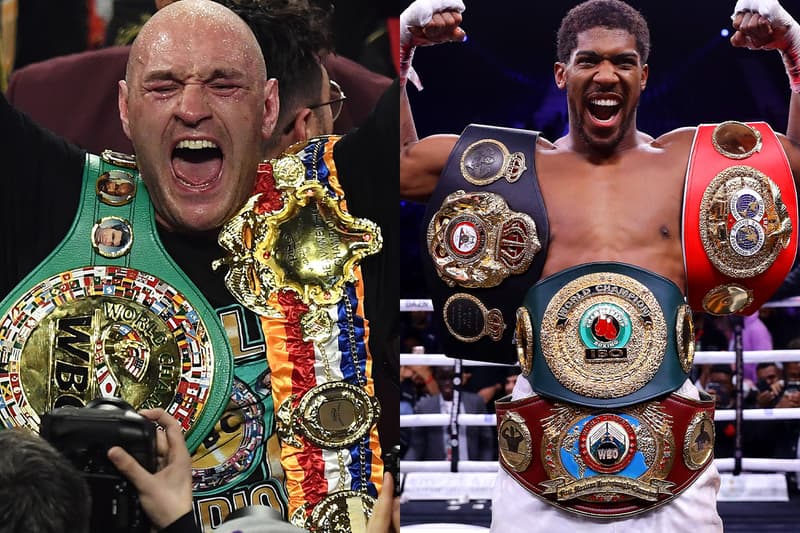 Tyson Fury's heavyweight unification fight against Anthony Joshua is now in doubt just days after being announced after a U.S. legal ruling ordered him to undertake a third bout against Deontay Wilder.
Fury — who defeated Wilder with a seventh round stoppage in February last year following a controversial draw in 2018 — confirmed he had agreed to fight Joshua on August 14 less than 24 hours before Monday's hearing, but the result has now cast doubt over whether the bout will go ahead as planned.
According to the arbitrator in the U.S. Fury is contractually due for another meet with Wilder before September 15 this year. Although this doesn't necessarily mean Fury's fight with Joshua is automatically postponed, it does mean there needs to be further discussions and potentially a large pay-off for Wilder to step aside.
"Until we can reach an accommodation with Deontay Wilder's people, I can't say that [Fury's fight with Joshua] will definitely happen," Fury's promoter Frank Warren told the BBC. "If not then Tyson, if he wishes, will go to the fight with Wilder. They're the only two options".
If Fury's bout with Joshua does go ahead later this year, it will mark the first time where all four world titles are up for grabs in heavyweight history.
In other news, Mike Tyson has said that Jake and Logan Paul have no chance against Floyd Mayweather.