Tremaine Emory's Denim Tears Lands Two-Year Partnership With Levi's
"Plane Jane" 501s are now available.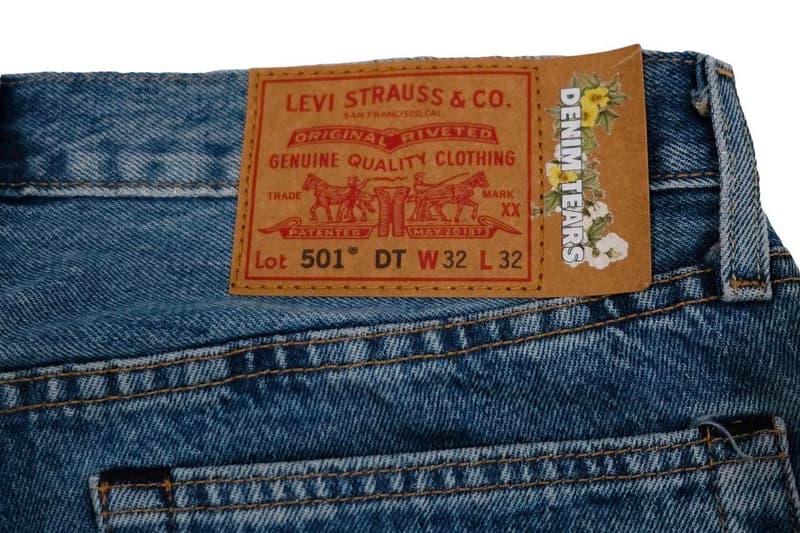 Tremaine Emory's Denim Tears has just landed a two-year partnership with Levi's. The two labels have teamed up in the past, but this new deal would be their largest collaborative commitment to date.
The success of their Spring 2020 collaboration created a strong portfolio for the new partnership. Brand President at Levi's Jennifer Sey emphasized how Tremaine's storytelling-driven approach was a good fit for Levi's' time-honored brand ethos.
"We were so inspired by our collaboration with Tremaine that stepping into a two-year partnership just felt right," notes Sey. "As a brand, we celebrate authentic self-expression and champion those who stand up for what they believe in, and this shines through in Tremaine's work."
The joint partnership has already revealed new content for their upcoming drop, previewing a handful of monochromatic essentials, alongside new 501s decorated with motifs of cotton wreaths as a symbol that "reclaims [denim making] from its [history] of slavery."
The first drop of Levi's and Denim Tears' colalboration is currently available on Denim Tear's website, ranging from $195 – $260 USD.
In case you missed it, Levi's has celebrated 501 Day with "Golden Ticket" jeans.