Lil Nas X's "MONTERO (Call Me By Your Name)" Debuts at No. 1 on Billboard Hot 100
Marking his second No. 1 following "Old Town Road."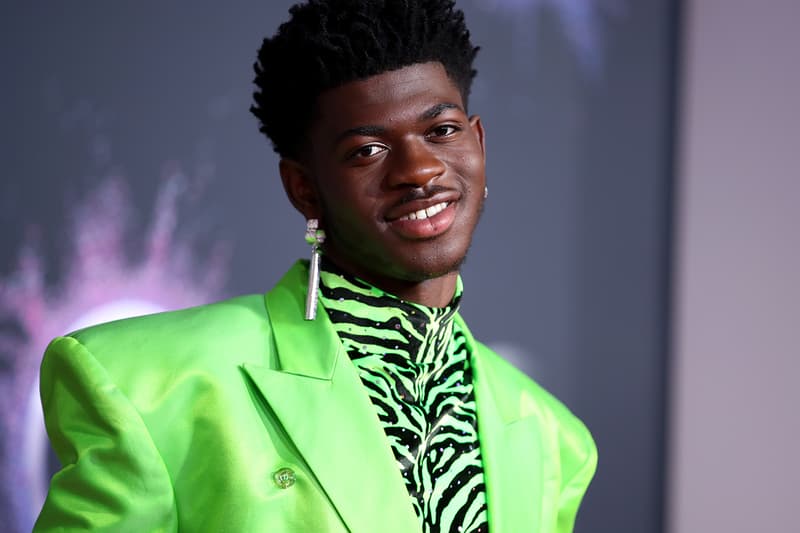 Lil Nas X's latest single "MONTERO (Call Me By Your Name)" is opening this week's Billboard Hot 100 at No. 1, marking his first ever chart-topping debut.
According to Billboard, the track earned 46.9 million U.S. streams and sold 21,000 downloads in the week ending April 1. The debut is Nas X's fifth overall entry on the Hot 100, following November 2020's "HOLIDAY," September 2019's "Panini," July 2019's "Rodeo" with Cardi B/Nas and, of course, "Old Town Road" with Billy Ray Cyrus, which first entered the Hot 100 chart at No. 83 before peaking at No. 1.
The controversial single was released alongside an equally controversial pair of Nike Air Max 97 shoes Nas X created in collaboration with MSCHF. Dubbed the "Satan Shoes," Nike subsequently filed a lawsuit against MSCHF and claimed that their "unauthorized" shoes are "likely to cause confusion and dilution and create an erroneous association between MSCHF's products and Nike." US District Judge Eric Komitee agreed with Nike's complaint and granted the footwear giant a temporary restraining order against MSCHF, barring the Brooklyn-based company from fulfilling the orders for the sold-out sneakers.
In case you missed it, Nicki Minaj's "Anaconda" music video has surpassed a billion views.