Animated PEEPS Film Currently in the Works
Set to be produced by the team behind the Golden Globe-nominated legal drama 'The Mauritanian'.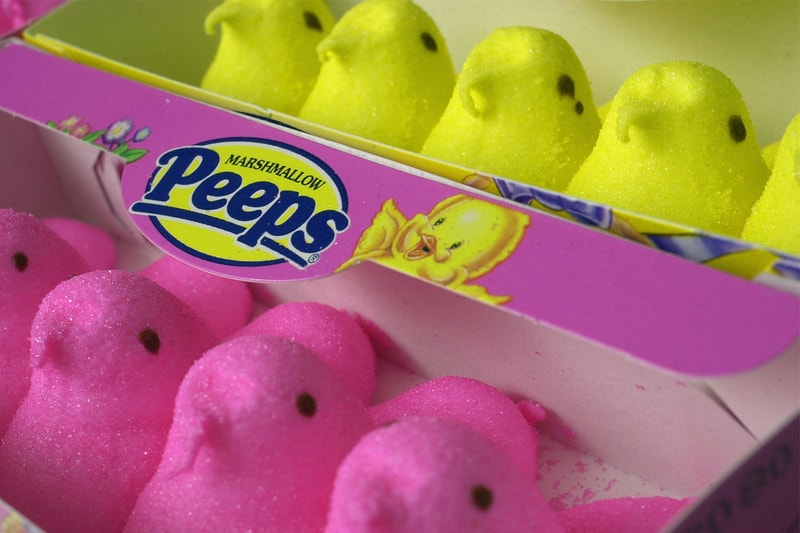 America's famed Easter marshmallow PEEPS is officially getting its own animated film. Christine and Mark Holder of Wonder Street, who produced the Golden Globe-nominated legal drama The Mauritanian, is set to be at the helm of the latest feature.
Deadline reported that Wonder Street recently acquired the film and TV rights to the marshmallow candies. The feature is expected to resemble a Trolls-meets-Smurfs-esque spirit, following a group of PEEPS characters on an adventurous journey to attend the annual brand celebration, Peepsfest. In tandem with the Holders, David Goldblum is expected to produce the PEEPS feature through Wonder Street, as well as pen the script.
Keith Domalewski of Just Born said, "PEEPS Chicks and Bunnies have been ingrained in American pop culture for nearly seven decades due to their instantly recognizable shapes and fan-favorite marshmallow taste, making them the perfect characters to bring to life on the big screen. We hope the new PEEPS film spreads sweetness to families across the country and provides inspiration for fans to express their 'Peepsonality' in new ways."
It comes as no surprise that PEEPS is currently having a moment. The beloved candy brand recently teamed up with Crocs for an Easter release, as well as PepsiCo for a limited edition marshmallow cola.
In case you missed it, a Lord of the Rings Soviet TV adaptation has appeared 30 years later.