Samsung's New 980 SSD Series Pushes Write Speeds of 3,000MB/s
With much more accessible prices.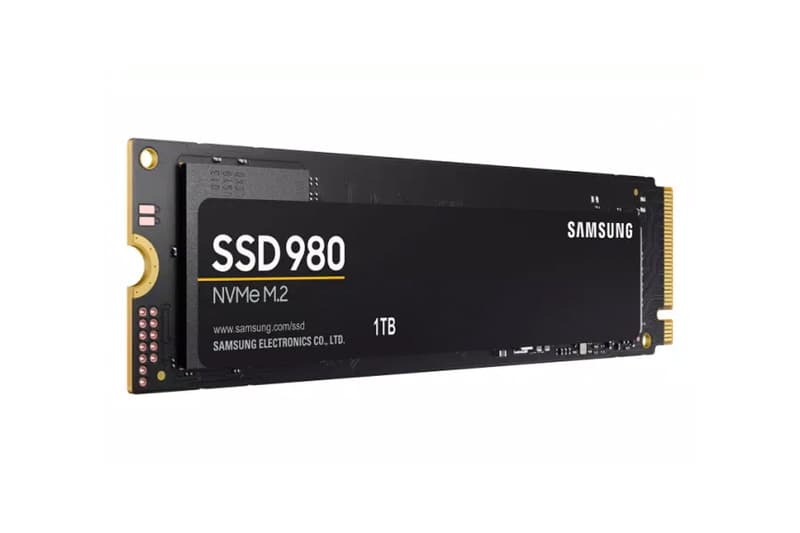 After a long run of its 970 Evo, Samsung has finally launched an upgraded SSD line for those looking to increase the performance of their PCs with the introduction of its new 980 series.
A step up from its predecessor, the new SSD boasts similar sequential read speeds of up to 3,500MB/s but can write up to 3,000MB/s, marking a 25 percent jump from the 970. It'll also provide more sustained performance thanks to a larger buffer, while power consumption is reduced by 36 percent thanks to a 54 percent increase in power efficiency and an improved cooling design.
While the Korean tech giant has decided to do away with the built-in DRAM on the standard 980 model in order to lower costs for consumers, it has promised "identical" speeds to other models equipped with DRAM, made possible by the use of its Host Memory Buffer technology that allows direct access to system RAM instead.
However, Samsung is also ditching built-in DRAM on the plain 980, joining the ranks of lower-cost SSDs. It's promising speeds "identical" to faster DRAM-equipped drives in part by using Host Memory Buffer technology to directly access system RAM, but it's clear this is a tradeoff to keep prices down and compete with lower-end SSDs.
As for pricing, the entry-level 250GB model will go for just $50 USD, while the 500GB and 1TB options will retail for $70 USD and $130 USD respectively. No 2TB version has yet been announced, so those looking for more storage should keep an eye out for any future updates from Samsung.
Elsewhere in tech, Nothing has teased its concept design for a minimalistic pair of earbuds.