Nothing Teases Concept Design for Barely-There Wireless Earbuds
OnePlus co-founder Carl Pei says the minimalist design takes inspiration from a grandmother's tobacco pipe.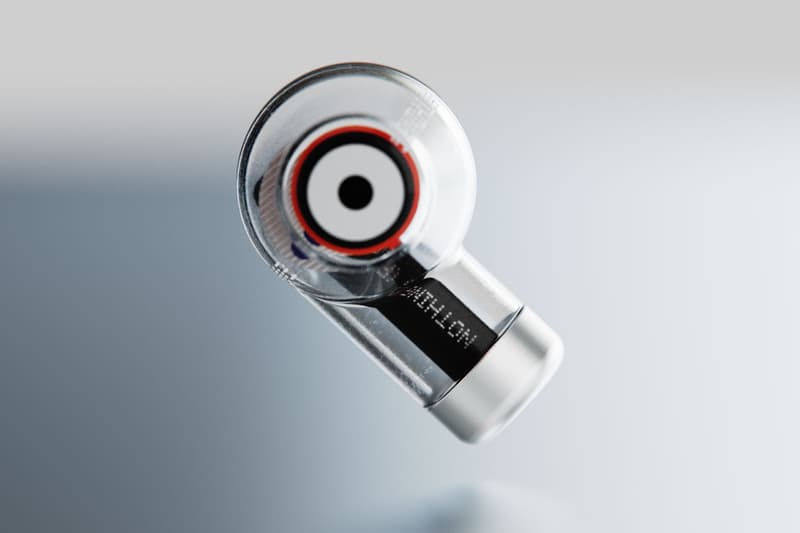 With, well, nothing to show the public for months, Nothing, the low-key tech startup founded by ex-OnePlus founder Carl Pei, has finally released concept images of its forthcoming wireless earbuds. The company says that the see-through devices — purely conceptual at this point — feature limited branding and keep in line with company's no-frills approach to technology.
It all starts with design, the soul of a product: https://t.co/n2lPLdCAP4 pic.twitter.com/i9YbsNUuJN

— Carl Pei (@getpeid) March 9, 2021
The company said the wireless buds, titled Design Concept 1, are "the starting point of our route to Nothingness." Early on in its existence, the enigmatic company pledged as part of its design principles that it would "remove barriers between technology and people to create a seamless digital future."
"Concept 1 is a first expression of our design principles," the company said in a blog post. "It represents the overall design philosophy of Nothing — not any specific product or category per se." The device is said to "take inspiration from a grandmother's tobacco pipe" and is designed to be weightless, timeless, and effortless in function.
Last month, it was announced that the tech imprint had tapped Teenage Engineering as one of its founding partners. Alphabet's venture capital branch, Twitch co-founder Kevin Lim and Reddit co-founder and CEO Steve Huffman have all invested in the mysterious venture.
Concept 1 is the first stage in the company's goal to create a comprehensive and seamless tech ecosystem, though the company acknowledges that it will take time to develop. Teenage Engineering's Vice Head of Design, Thomas Howard, told Wallpaper.com that Nothing's take on "nothingness" is a "20-or-30-year vision."
A spokesperson for Nothing said the design of their true wireless earbuds, set to launch sometime this summer, will feature similar traits to Concept 1, including transparency, a use of familiar shapes, and minimal branding. "While the same designs principles will be followed and there will be similarities to Concept 1, the end product will look different."
Meanwhile, Pei's former venture, OnePlus, recently announced that its 9 Series phones will debut at the end of March.