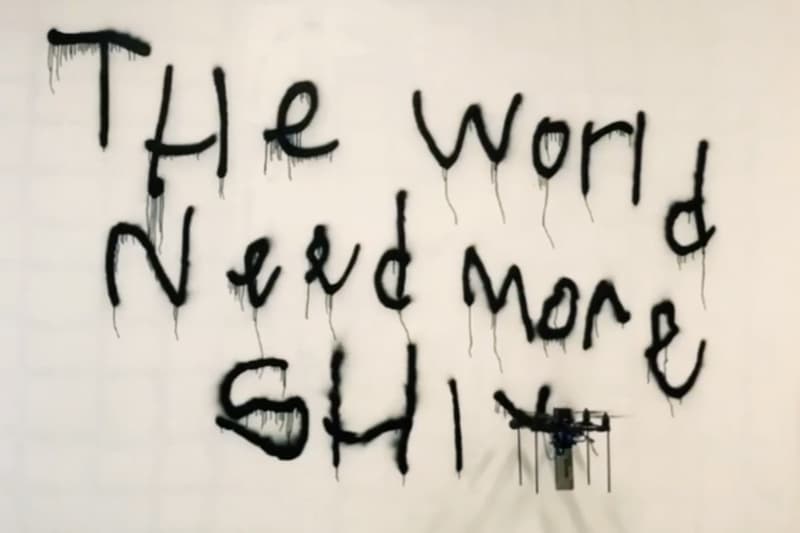 1 of 3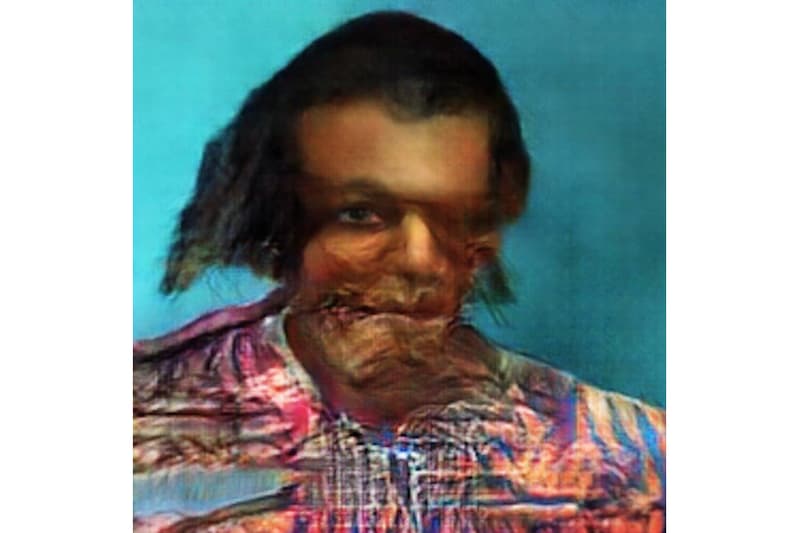 2 of 3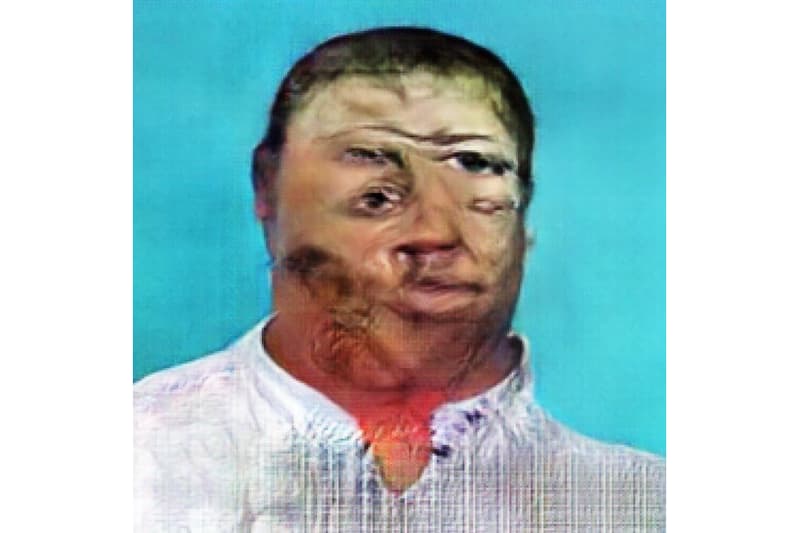 3 of 3
KATSU Mints Drone Painting Video Into a Work of Crypto Art
Releasing with an NFT series of AI criminal portraits.
---
After unveiling a series of machine-based abstract paintings in New York City's The Hole Gallery last year, graffiti and new media artist KATSU is foraying into the world of crypto art. Slated to launch on one of the popular platforms for NFT art, Superrare, KATSU will release one-of-one editions encompassing a video of a drone painting and early renderings of his AI criminal portraiture series.
For the drone painting video, KATSU operates the flying apparatus affixed with a spray can and tags the phrase "The World Need More Sh*t" to reflect society's materialistic desires and impulses as a consumer culture while also touching on the mankind's abuse and misuse of technology. As per a description for the work: "Katsu believes that the drone is an almost spiritual representation of the human machine coexistence. This performative video captures the studio work of KATSU using a KATSURU drone prototype."
The other editions from his AI criminal portraiture series were developed using machine learning and artificial intelligence gleaning thousands of criminal images to create unique figurative portraits. "The pieces explore themes of inherent bias in algorithms."
Get a closer look at KATSU's NFT editions including a still from his drone video in the slideshow above and head to Superrare's website to learn more about the creations.
Elsewhere in art, Stickymonger will unveil new surrealist portraits as part of a solo exhibition in NYC's Allouche Gallery.