KATSU Uses Drones to Create Vivid Paintings in "DOT" Exhibition
Machine-based abstract paintings on show at The Hole NYC gallery.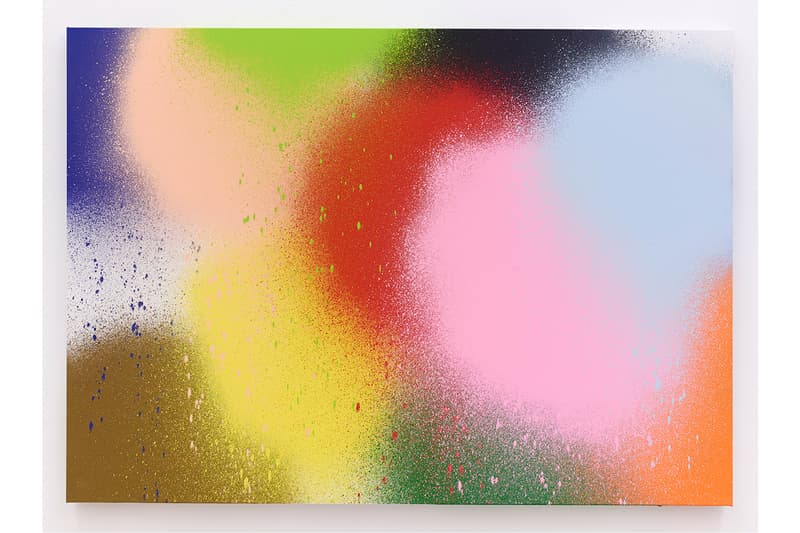 1 of 7
2 of 7
3 of 7
4 of 7
5 of 7
6 of 7
7 of 7
Graffiti artist and creative technologist KATSU is displaying a series of machine-based abstract paintings at The Hole in New York City. Titled "DOT," the presentation features vivid artworks made using drones. The gallery room housing the works initially served as an installation space where the artist flew a drone to spray a programmable random pattern of dots on seven blank white canvas. KATSU developed the drone technology in Russia with programmers and engineers.
"The installation was completely laid out by drone including the composition of each painting. Extracted from their enameled environment, as is the work on the rear wall, the paintings can be considered like a traditional work of abstraction, perhaps part of the lineage ofWarhol's mediated and mechanized practice," expressed the gallery in a statement.
KATSU started painting with drones in 2015, since then he has researched and developed various methods to create work using this futuristic medium. He built a fully autonomous painting drone last year in collaboration with Tsuru robotics in Moscow. Check out the complete series of paintings in the slideshow above and then check out the drone process below. You can also visit The Hole's website to learn more about the presentation. "DOT" is on view until August 23.
Elsewhere in art, Jean Jullien is displaying a series of playful sculptures at Paris' Jardin des Plantes.
The Hole
312 Bowery
New York, NY 10012