These Are the Top Drops from NTWRK's Off Court Festival
Introducing a first-of-its-kind virtual festival dedicated to basketball fans and culture.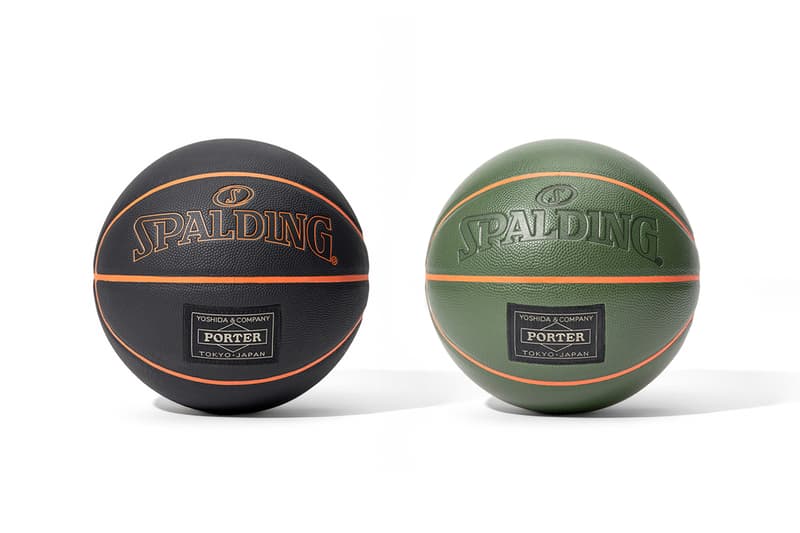 Live stream video shopping platform NTWRK is kicking off its first Off Court Festival this weekend, a two-day virtual event to celebrate basketball culture. Curated by Chicago streetwear figure Don C, Off Court brings exclusive product drops for basketball fans and experiential content from March 27 to March 28. While NTWRK has previously curated virtual art festivals like Unboxed, Off Court is a first-of-its-kind initiative that features a conversation with basketball icon and resident bad boy Dennis Rodman and a live music set by DJ Chase B. Before the Off Court Festival kicks off this weekend, here's the top ten drops to look out for on the NTWRK app.
Porter x Spalding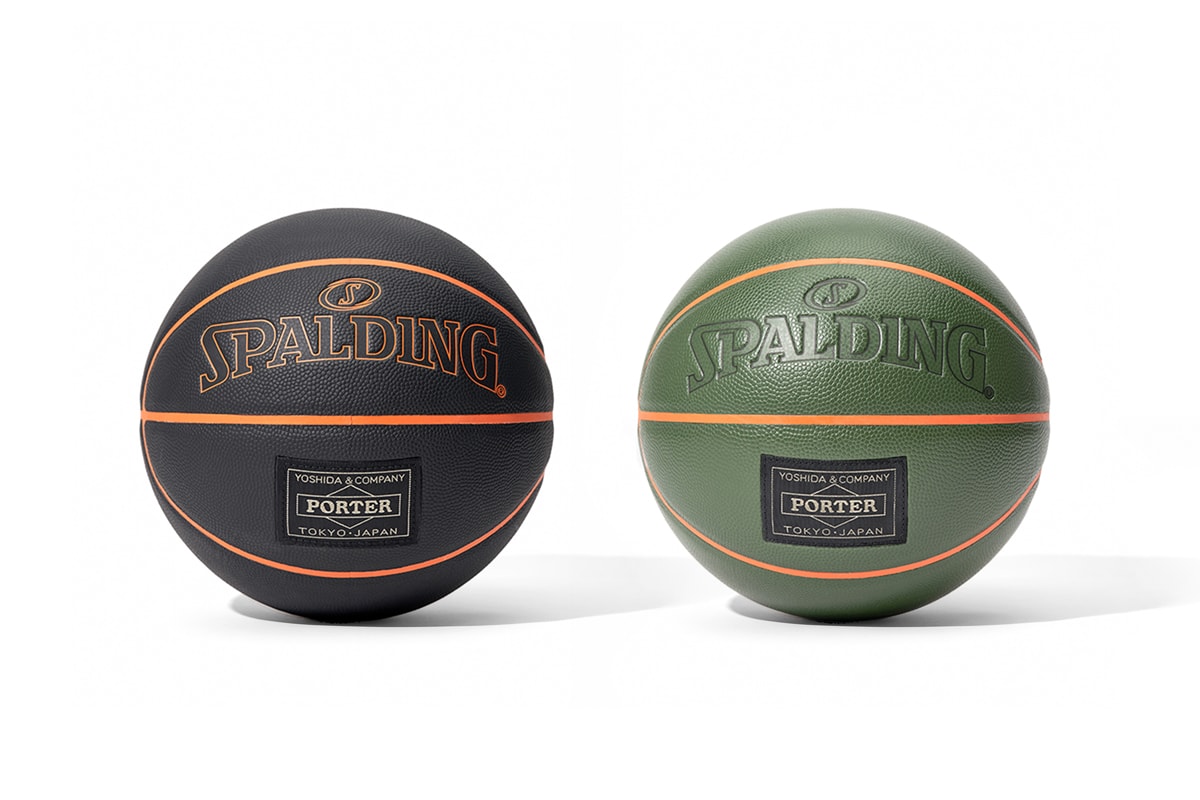 Price Range: $299 – $395 USD
This exclusive product is a collaboration between the Japanese brand PORTER and the iconic American sports equipment manufacturer SPALDING. Offered in two unique colorways, a deep matte black or an olive green, these basketballs are finished with neon orange lines.
Chinatown Market x Arcade1UP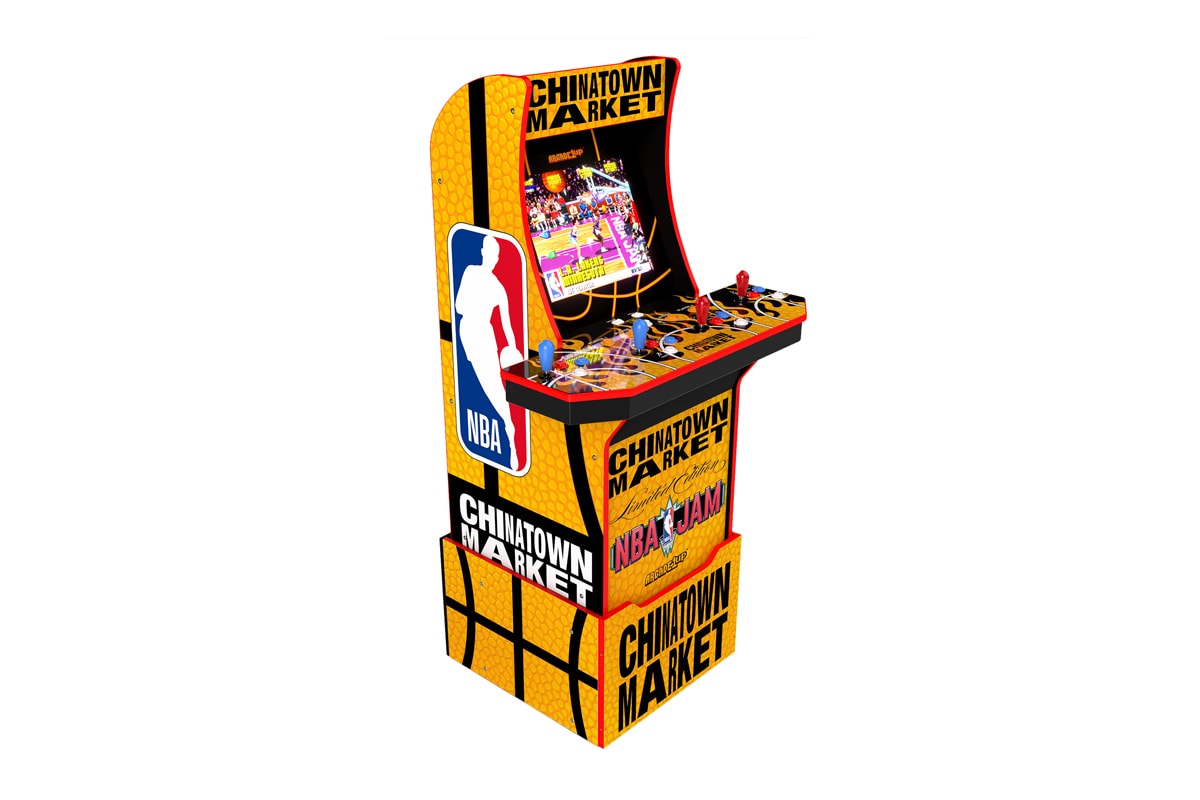 Price Range: $599 USD
Chinatown Market has teamed up with Arcade1UP to create a limited-edition NBA Jam Arcade machine that includes three games in one for basketball fans. This exclusive gaming console also includes 4 player controls so you can play with your entire squad.
Victor Solomon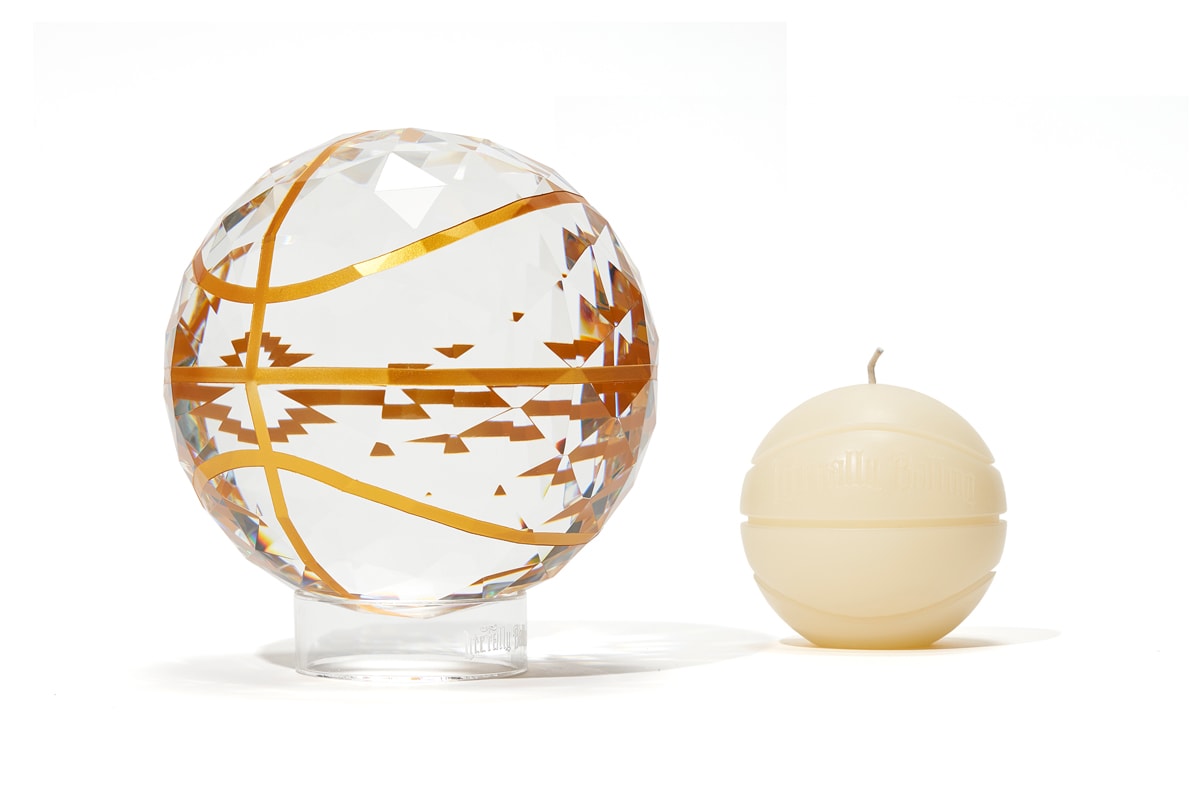 Price Range: $40 – $1000 USD
Artist Victor Solomon has created a limited run of 100 pieces of his MoonShot VS. 2, a special crystal basketball piece of artwork. To go along with this artwork, Solomon has also created the Heat Check Candle – Edition 3, which contains notes of birch and black pepper.
TikTok x Senna Made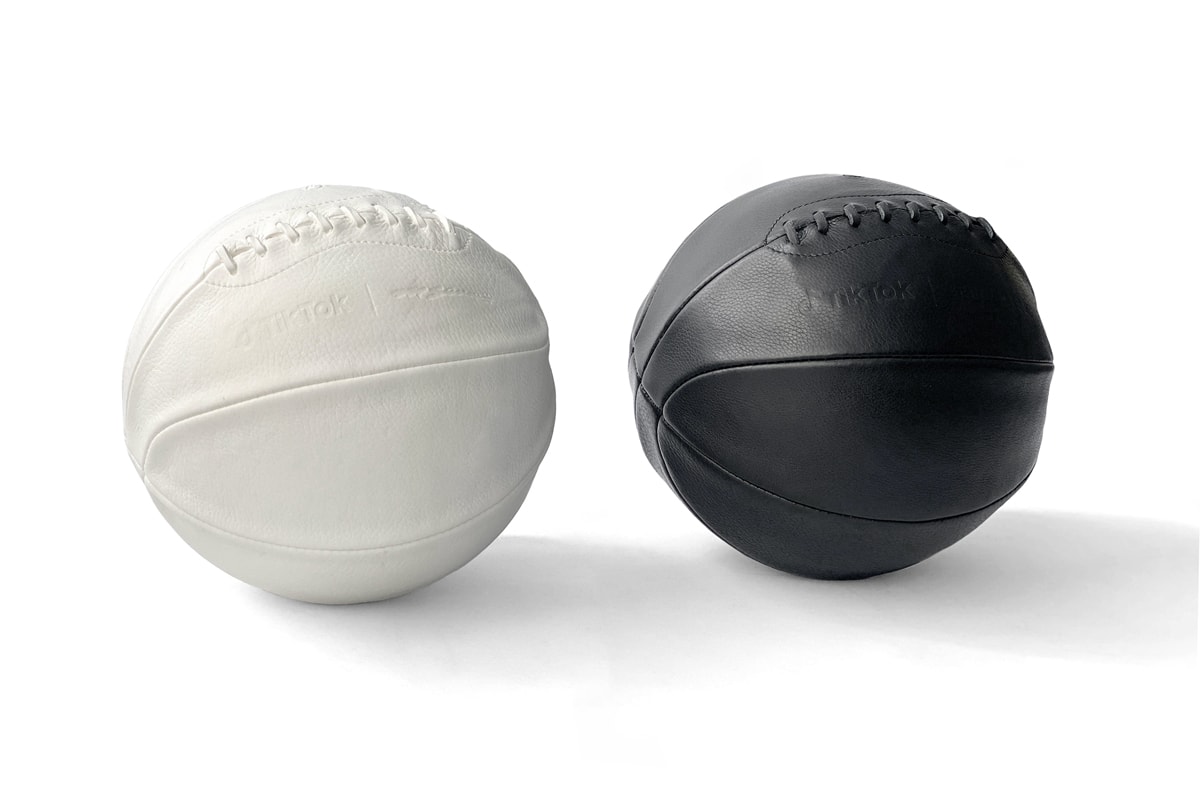 Price Range: $40 – $1000 USD
To celebrate Off Court, Matthew Senna has created a limited-edition, leather-bound, heritage-inspired basketball. While leather has an important connection to basketballs, Senna's creation offers a sleek twist in a white or black colorway.
Laurel DeWitt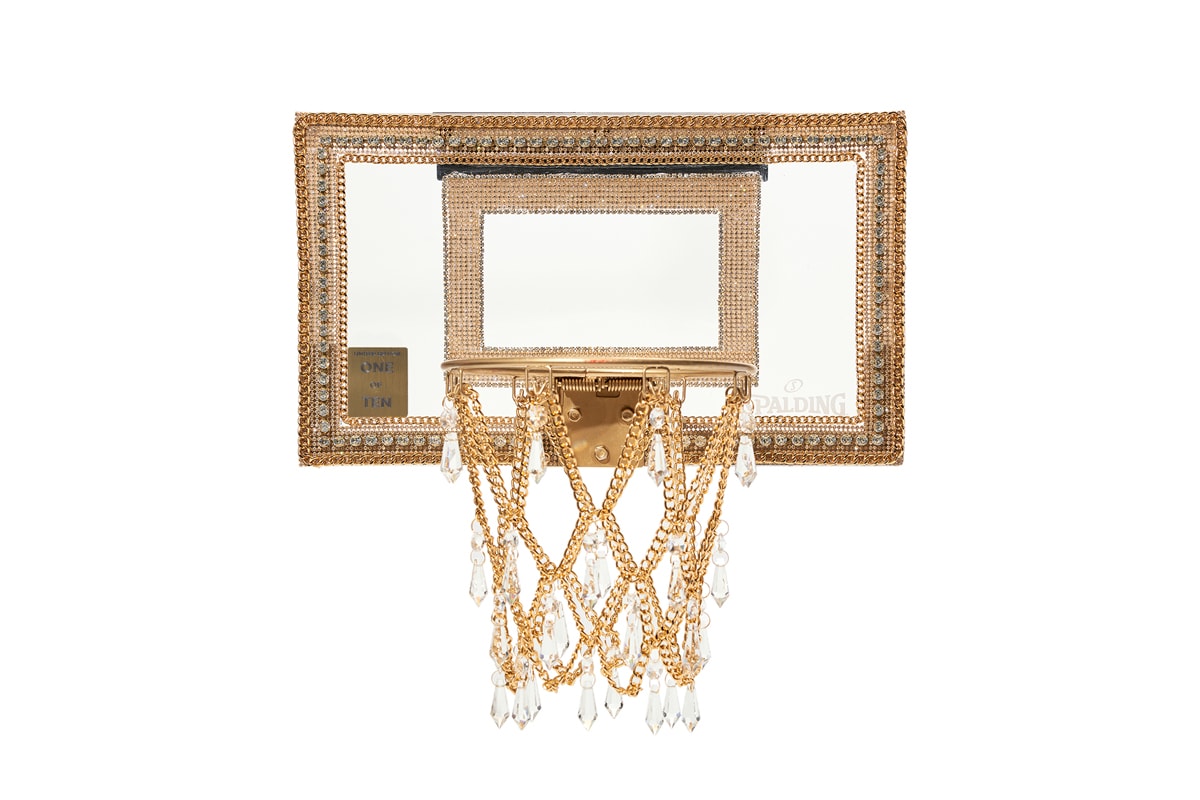 Price Range: $2250 USD
This customized basketball hoop by Laurel DeWitt features a gold chain and crystal applique around a gold chain net with drop crystal prisms. Each piece will be numbered and include an authenticity card, date and note signed by the artist.
Dan Life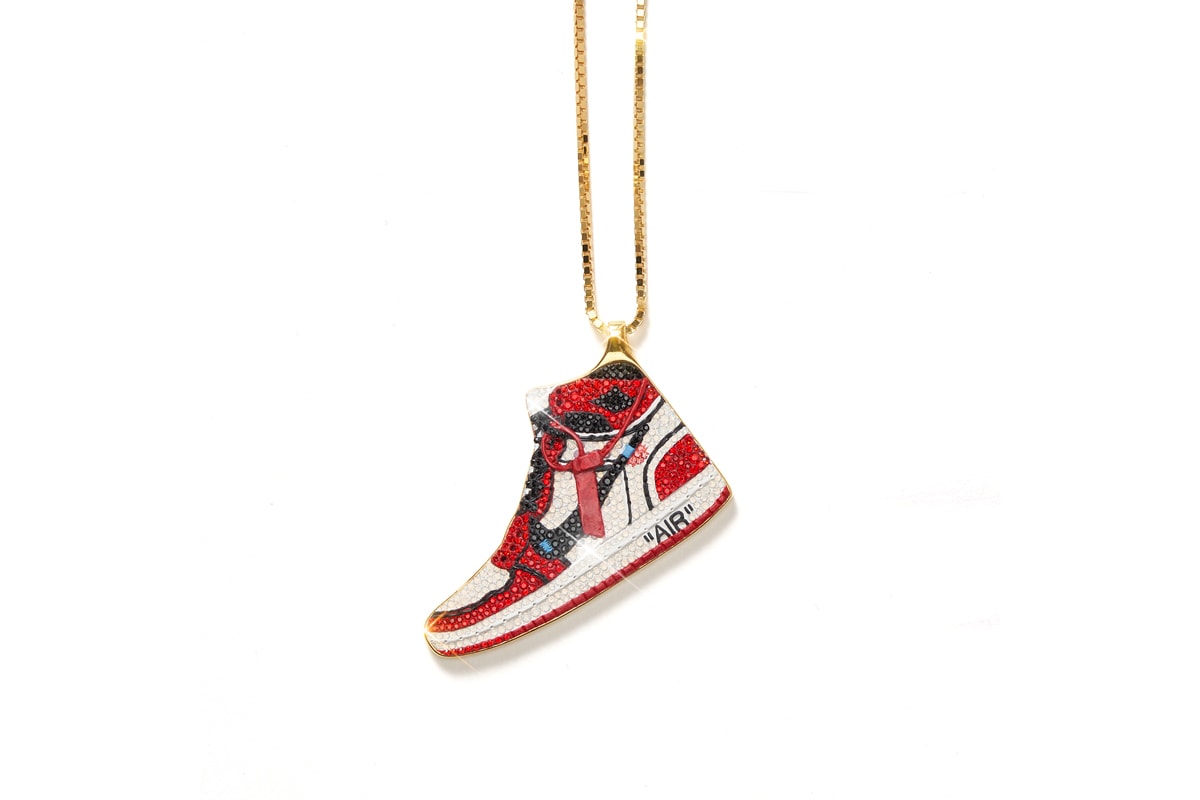 Price Range: $450 USD
For basketball fans looking for a shiny way to represent their favorite sport, check out this iced-out pendant from The Dan Life. Shaped like a popular basketball sneaker, this piece features Swarovski Crystals in hand set rein, 14K gold plating and a 14K gold plated sterling silver chain.
Blue the Great x NBA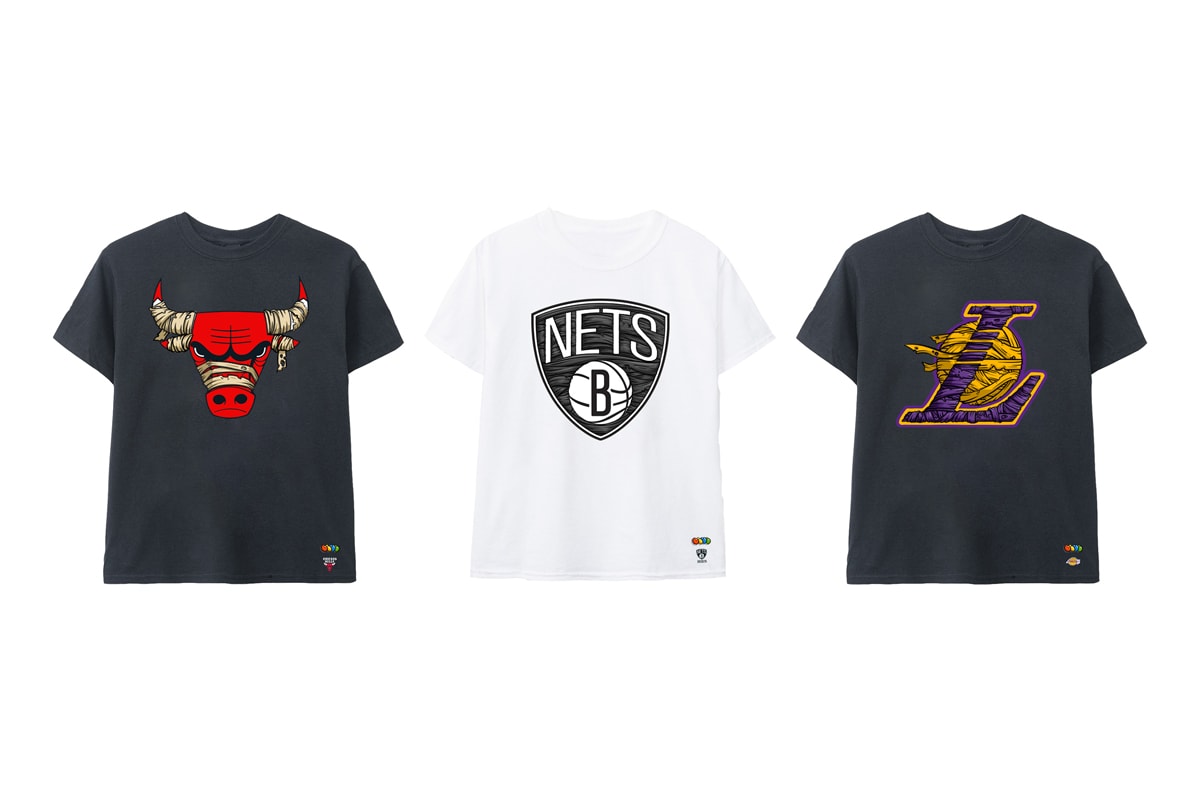 Price Range: $50 – $150 USD
Blue the Great joins NTWRK's Off Court festival to offer an official NBA capsule with merchandise inspired by the Lakers, Bulls and Nets. The clothing drop will also include hoodies and prints for each respective NBA team.
Oakley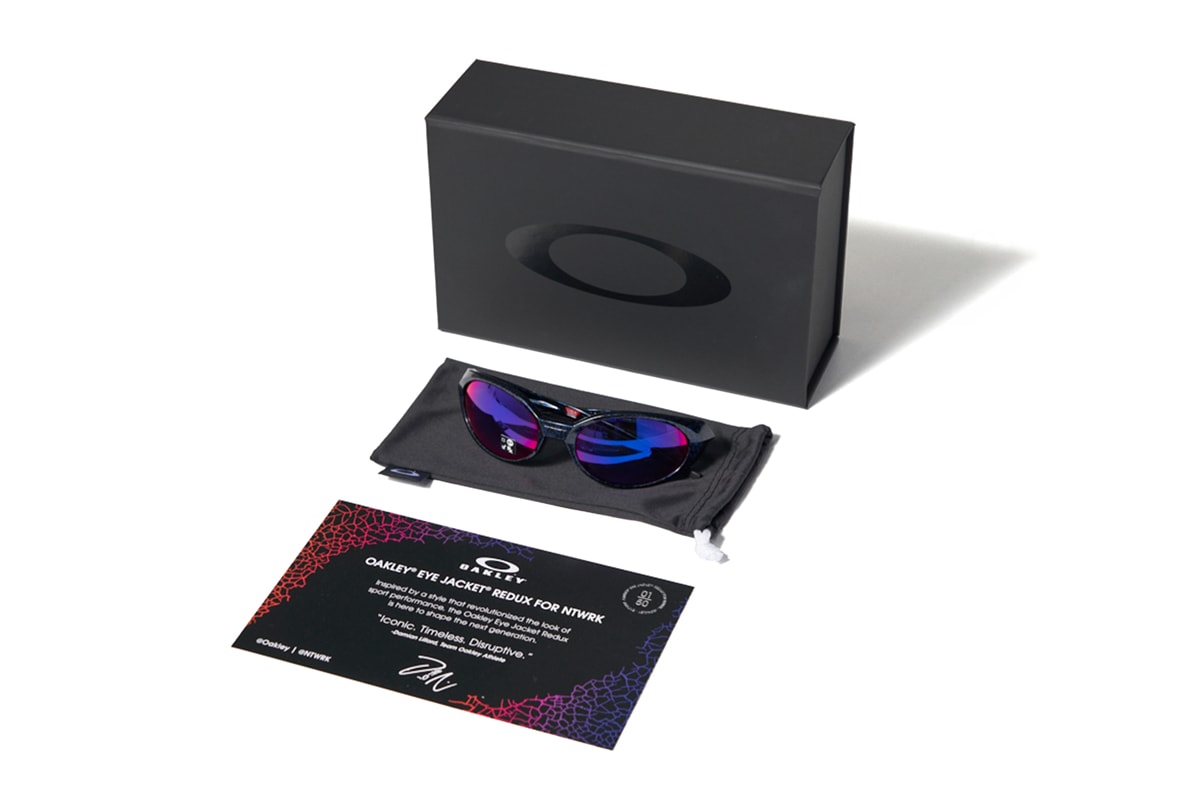 Price Range: $146 – $156 USD
Eyewear brand Oakley has created special NTWRK packaging for its Eye Jacket Redux Planet X frames with Red Iridium. The sunglasses feature special nose pads and temples to keep this pair securely on your face, on the court and off.
Naturel + Reigning Champ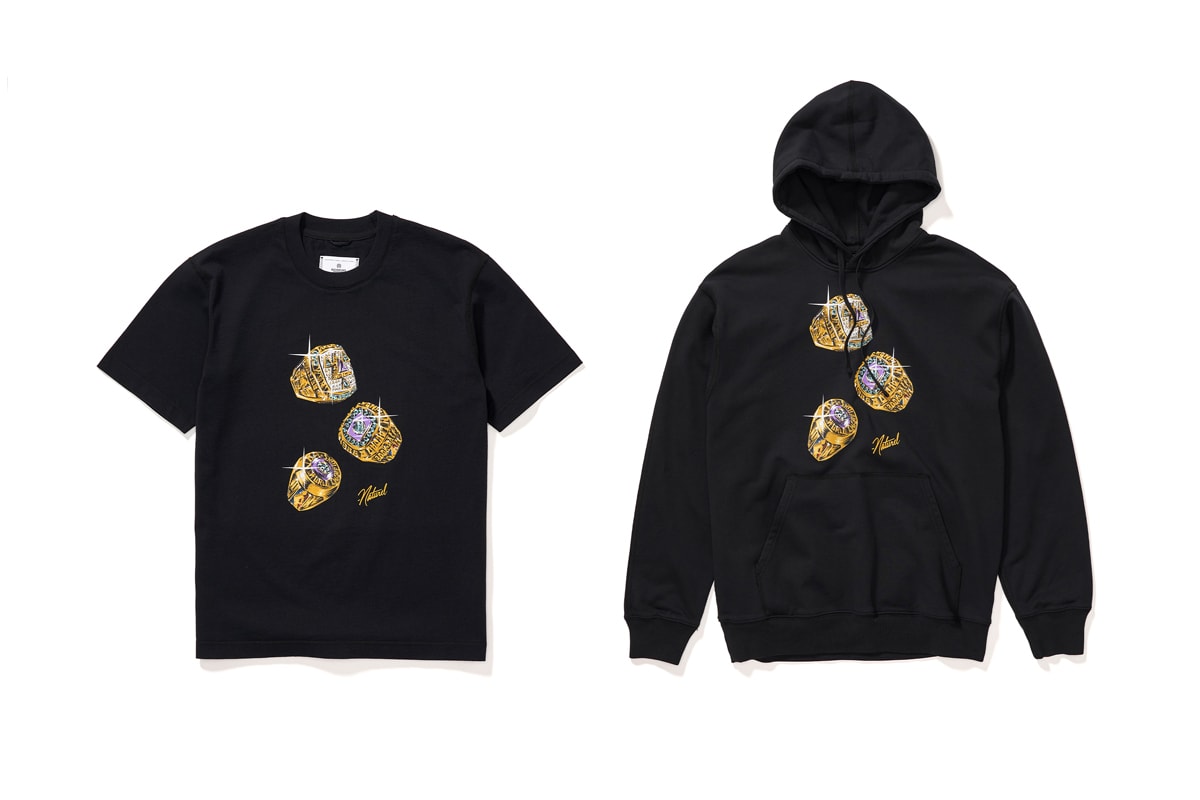 Price Range: $170 – $250 USD
Naturel and Reigning Champ have teamed up to create a basketball-themed clothing capsule exclusively for Off Court. The pieces feature a champion ring design.
Hoop Dreams Studios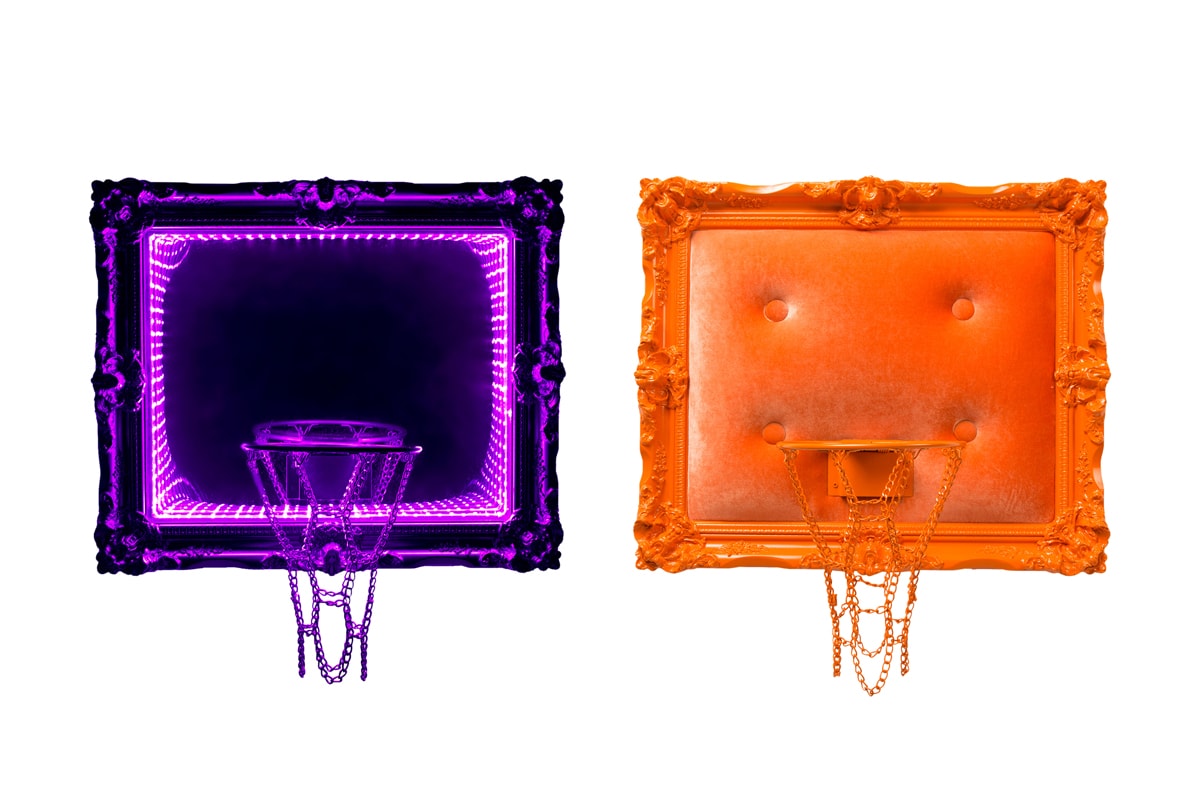 Price Range: $750 – $2400 USD
Hoop Dream Studios has created a fully functional original HDS infinity mirror backboard basketball frame. Both handmade in Los Angeles, these customized backboards feature a breakaway rim, chain net and even come with a mini basketball.
Don C x GMC HUMMER EV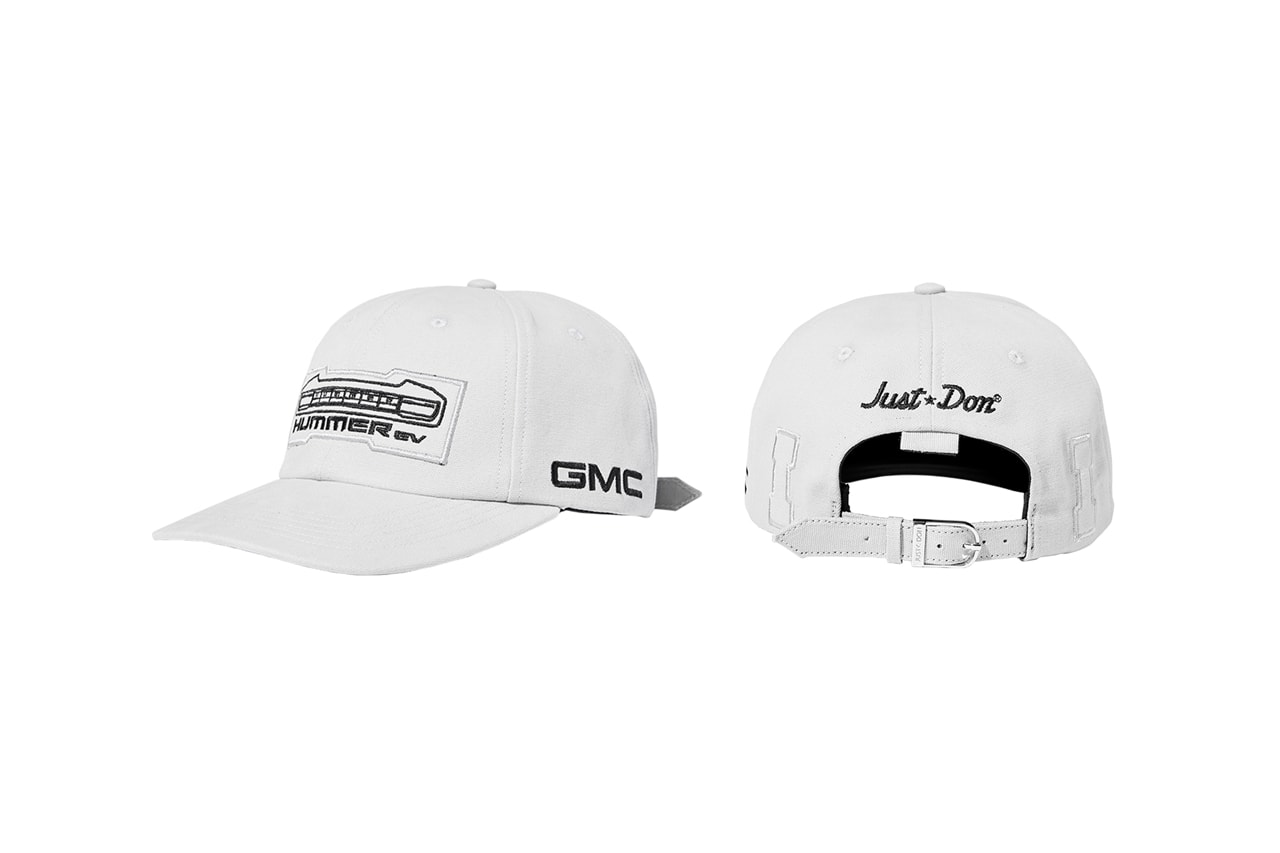 Price: $125 USD
Another debut for Off Court Festival is a Don C-designed limited-edition hat in collaboration with GMC HUMMER EV. The white "Just Don Hat" features co-branded details and leather accents for a clean, luxe feel.
NTWRK's Off Court Festival will kick off at 9AM PST on March 27 and run until March 28. Interested fans can tune in for a chance to get their hands on any of the best ten drops from the upcoming virtual festival. To learn more and to tune into Off Court, download the NTWRK app now and follow the brand at @ntwrk.