Nike Vision Marries Style and Sport with New NV Eyewear Collection
Sunglasses that combine contemporary sportswear with industrial aesthetics.
1 of 8
2 of 8
3 of 8
4 of 8
5 of 8
6 of 8
7 of 8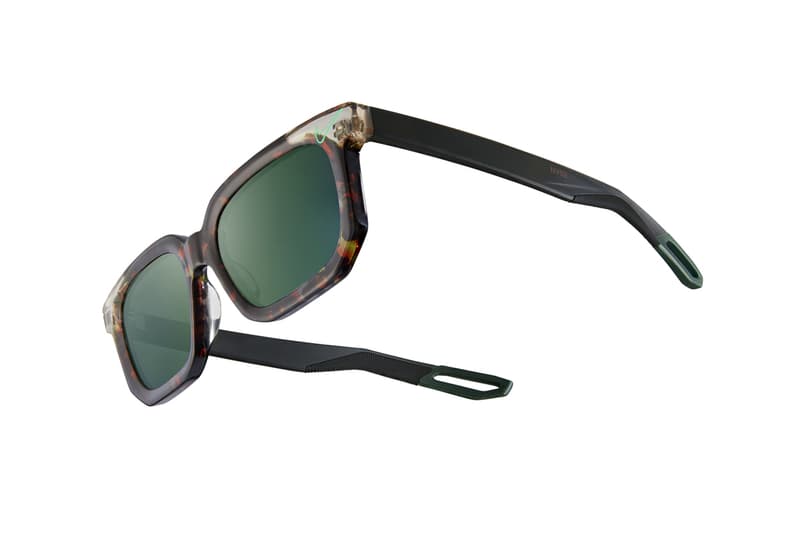 8 of 8
Nike Vision recently released the NV Collection, presenting new sunglasses that take the brand's commitment to design innovation to the next level. The three models that comprise the new series feature mixed materials and bold, modern elements that add an unpredictable style to eyewear. While these offerings are designed to be worn during sports or other activities, the sleek details and urban colorways of the NV 01, NV XX and NV 02 can easily be worn every day.
1 of 3
2 of 3
3 of 3
The Nike NV Collection sunglasses blend metal, rubber and acetate elements to create futuristic shapes that present a fusion of contemporary sportswear and industrial aesthetics. For a serious fashion statement, the NV XX model features a black colorway with a dark grey Lens. The model also includes removable rubber side cups to provide extra coverage and a metal faux lens clip. Inspired by Nike's DNA , these glasses showcase modern details and reference iconic Nike sportswear to create an innovative style. Bringing unexpected pops of color to these utilitarian silhouettes, the NV 01 features a "Smokey Tortoise" frame with a "Light Rose Gold" mirror lens while the NV 02 has "Camo Tortoise" frame with a "Green Flare" lens. Both of these pairs also include a soft rubber that wraps the underside of the temple for maximum comfort. Nike Vision's Design Director Billy Castro adds that "The all-new NIKE NV Collection takes cues from it's performance, lifestyle and fashion sibling styles that creates a mutation of all three classes into one streetwear collection. A rebel in its own lane, the NIKE NV Collection celebrates the use of materials, construction and expression."
For those looking for a new pair of sunglasses that provide everyday coverage with maximum sportswear comfort, check out the new models in the Nike NV collection. Head over to the Nike's website to learn more.