Nike VP Ann Hebert Resigns Following Discovery of Family Ties to Sneaker Reseller
The revelation came from a Bloomberg report about her son, Joe.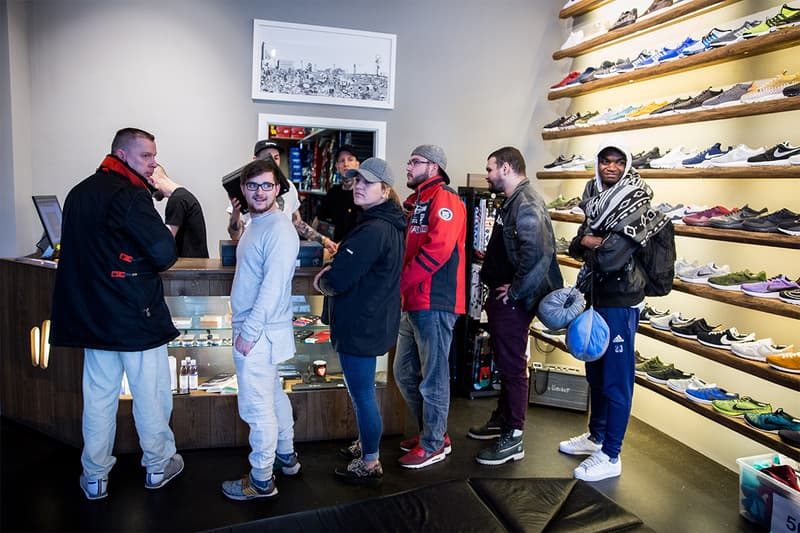 Nike's North American vice president and general manager Ann Hebert has now resigned following revelations of her family ties with an avid sneaker reseller.
Hebert, who has worked at Nike for more than 25 years, voluntarily resigned after revelations were made by a Bloomberg article published earlier last week, following her 19-year-old son Joe Hebert. According to the report, his sneaker resale business West Coast Streetwear used an American Express credit card in his mother's name to purchase a staggering $132,000 USD worth of limited edition shoes on one occasion to later flip for profits, and frequently managed to purchase sneakers at discounted rates from retailers like Foot Locker.
While Joe acknowledged his relationship with his mother Ann and her position as VP and GM at Nike, he maintained that her role was far removed from what his business involved and that he had never benefited from any insider information or his family's relationship with the sportswear giant. Nike also revealed to Bloomberg that Ann had disclosed all relevant information regarding her son's business to the company back in 2018.
Since her resignation, Nike has officially made the announcement via a press release, saying it'll elect a new head of its North American market shortly.
Elsewhere in business-related news, Swarovski has updated its 32-year-old swan logo.