Raekwon and Ghostface Killah Set for 'VERZUZ' Battle
It's Wu vs. Wu, who you got?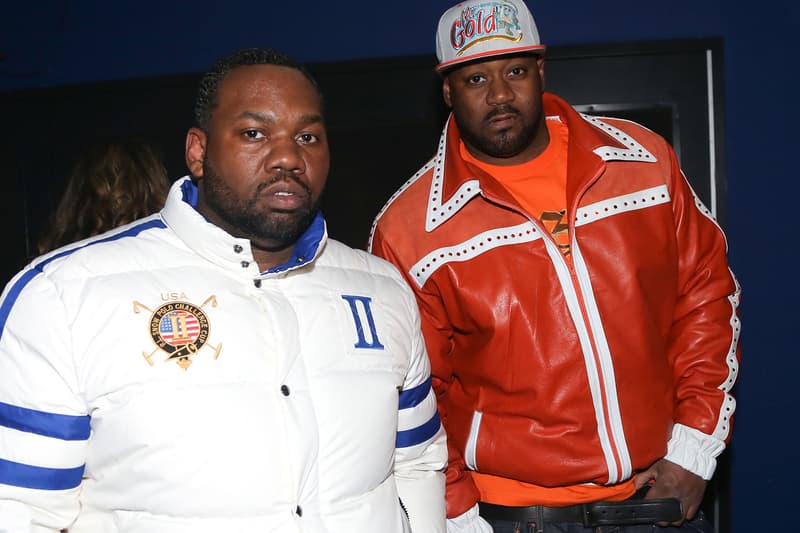 Wu-Tang Clan staples Raekwon and Ghostface Killah are set to hit the stage for an exciting VERZUZ battle.
The announcement was made by VERZUZ creators Swizz Beatz and Timbaland during an Instagram Live, where they discussed the recap of the star-studded D'Angelo and friends battle and promised some exciting news. "Play one of the records of who's coming up next, and I'll play one too," Swizz Beatz told Timbaland, and the two played the likes of "Run," "Incarcerated Scarfaces" and "Verbal Intercourse."
"Raekwon vs. Ghostface, hold on bro," Swizz Beatz said. As the Raekwon and Ghostface Killah collab "Criminology" played over the background, he added, "Let's take it back to the … streets! Let's take it back to the streets!"
"What we talking about, New York City? Staten Island stand up," Swizz Beatz continued. "Wu vs. Wu. Raekwon vs. Ghostface Killah. … Dates to come."
The Wu-Tang matchup is just one of the many exciting battles the two founders have promised VERZUZ fans, following OutKast vs. A Tribe Called Quest and a possible posthumous 2Pac vs. Biggie Smalls showdown.
Watch the full Instagram Live sessions below and stay tuned for the VERZUZ battle's date.
View this post on Instagram
Elsewhere in music, Conway The Machine is possibly hinting at a collab with Eminem and The Alchemist.